While so many of Italy's iconic experiences, like soaking up the Tuscan sun and lounging on a colorful Amalfi Coast beach, are best during the summer, so many of Italy's charms are at their best during the off-season months. Spend your time in winter exploring the famous museums and sights without summer crowds, warm up in a cozy trattoria and enjoy the city life locals love in Rome, Florence and Venice. Even better, you can plan a trip during the holidays to experience the festive Christmas season and enjoy a taste—always delicious—of the holidays Italian-style. Check out some of our favorite reason why the holiday and winter season in Italy should be on your travel radar this year!
Florence: Where Renaissance Art Meets Holiday Magic
In Florence, the historic city center comes alive with twinkling lights and festive markets for the winter season. If you're visiting during the Christmas holidays, Piazza Santa Croce hosts a traditional Christmas market, offering handmade crafts, local delicacies and artisanal gifts. But the off-season period from November through early spring is a quieter time that's the best for exploring Florence's many museums, from the world-class collections at the Uffizi to the many smaller hidden gems throughout the city.
Looking for something fun and different? Here are some of our favorite local experiences that are ideal during the cooler winter months:
–   In a city of artistic inspiration, why not take an art class at the Leonardo Da Vinci Art School during your stay? Find out more ways to experience the vibrant expat culture scene in Florence here.
–    Learn how to make your own artisan leather products at the historic Scuola del Cuoio near Santa Croce. They offer a variety of leather workshops from one and two days to longer courses.
–    Create your own unique scent at a custom perfume making class at Aquaflor. Enjoy an exclusive private workshop with an olfactory specialist or a shorter yet fascinating experience creating your own custom scent.
–    Spend a day cooking in Florence with a chef on this private from market to table cooking class.
For more winter inspiration, check out our guide to what to see and do each season of the year in Florence.
Rome: Winter Wonder Amidst Ancient History
The Eternal City shines during the winter with holiday lights lining the street adding an extra glow. For Christmas, you can witness the grandeur of St. Peter's Square adorned with a towering Christmas tree and nativity scene. Explore Rome's iconic landmarks, including the Colosseum, Roman Forum and the Pantheon, without the summer heat and crowds. With so many fine museums to visit for those rainy days, winter is ideal for experiencing Rome's history at a leisurely pace. When it's time to warm up, head to a café for a steaming cup of rich Italian coffee or hot chocolate or indulge in hearty Roman dishes like pasta carbonara in welcoming trattorias.
Ready to see Rome's artistic side? Here are some ideas for exploring more in-depth and unexpected sides of the Eternal City:
–    Marvel at masterpieces by Caravaggio, Raphael and Bernini on a private tour of the magnificent Galleria Borghese, one of Rome's artistic gems.
–    Can't get enough Caravaggio? Rome is the place to learn more and this Caravaggio in Rome walking tour led by an art historian brings the dramatic artist's work and masterpieces to life.
–    Think you've seen it all in Rome? Go underground and explore the depths of Rome's history and archaeology on a tour with an expert archaeologist.
–    After visiting Rome's archaeological sites, take a day trip to Pompeii from Rome to walk among the streets of the ruined ancient city
Rome is having its own renaissance and winter is the perfect time to find out why. Check out even more tempting reasons to rediscover Rome!
Venice: Mystique in the Floating City
Embrace the atmospheric allure of Venice's winter fog, which adds an enigmatic quality to its enchanting canals and historic alleyways. Called "La Serenissima," which means "The Most Serene," Venice truly is at its most serene during the quiet off-season period. Yet don't let that stop you from exploring this enchanting city. Follow our art lover's guide to Venice to explore the artistic side of the islands or enjoy the simple pleasures of meandering along quiet canals. Winter provides a romantic and more intimate setting for this quintessential experience.
And, yet, Venice bursts to life after a winter slumber with the world-famous Carnival season. Witness the city come alive with colorful masks, parades and elaborate costumes – and join in the fun!
Planning a winter trip to Venice? Check out these unique tours and experiences to add a creative touch to your holiday:
–    Spend a day learning about the history of glassmaking with an expert guide and visit the Murano Glass Museum and Island of Murano.
–    Make your own Venetian mask and discover the ancient technique of making a Venetian papier-mâché from experts during a Carnival Mask-Making experience.
–    Enjoy a private gondola ride along the canals of Venice.
–    Enjoy Venice's musical side on this tour to the Music Museum to see the collection of violins made by the greatest Italian luthiers and attend a chamber concert.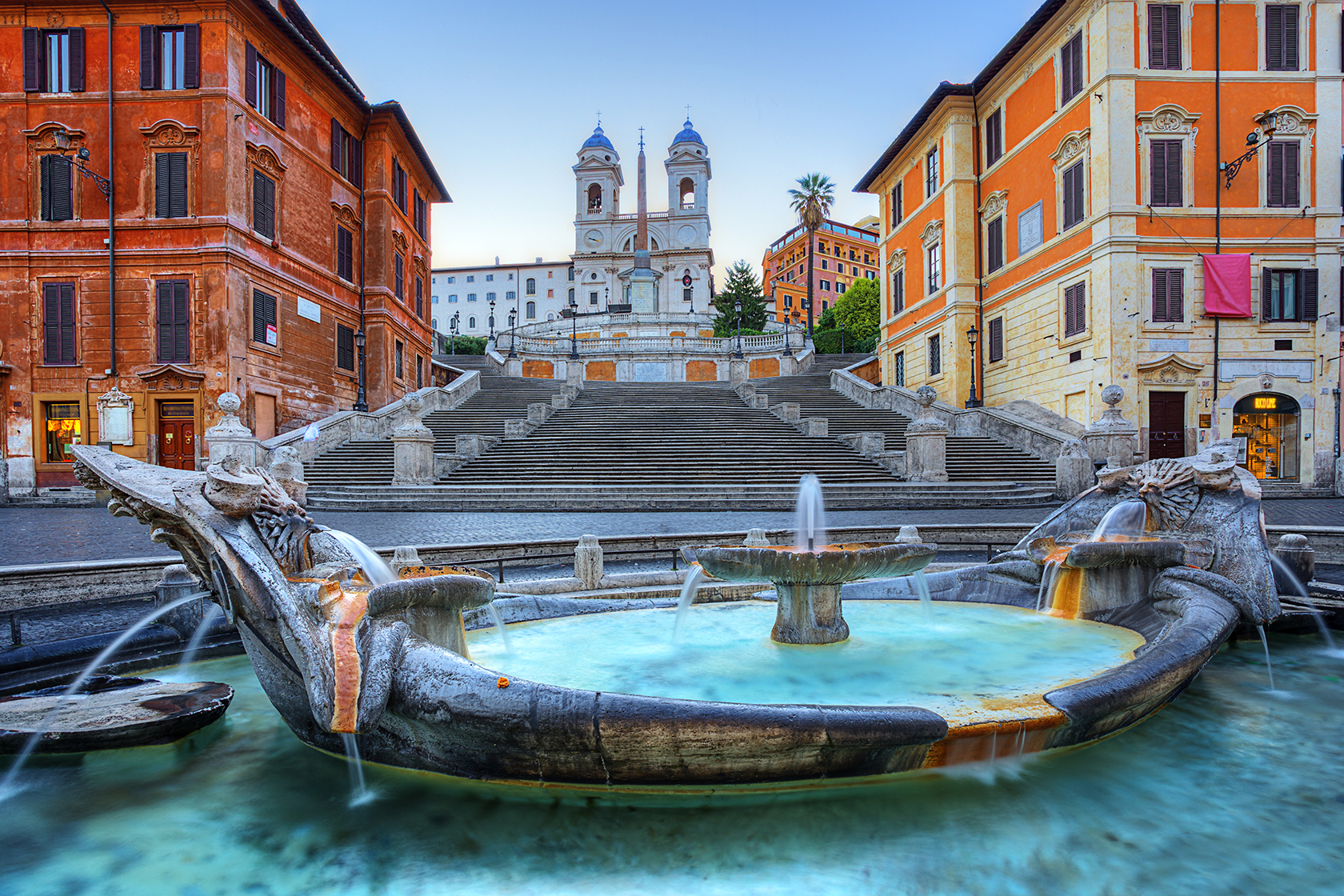 See Italy this Winter Season!
Christmas and winter in Italy offer a captivating alternative to the bustling summer months. Whether you choose to stroll through Florence's festive markets, immerse yourself in Rome's ancient history, or wander the misty canals of Venice, you'll discover a different, equally enchanting side of these iconic Italian cities. Find your perfect place to truly feel at home during your stay at one of our Florence vacation rentals, Rome vacation rentals or Venice vacation rentals. Contact our team at [email protected] for help planning a beautiful winter stay in Italy!