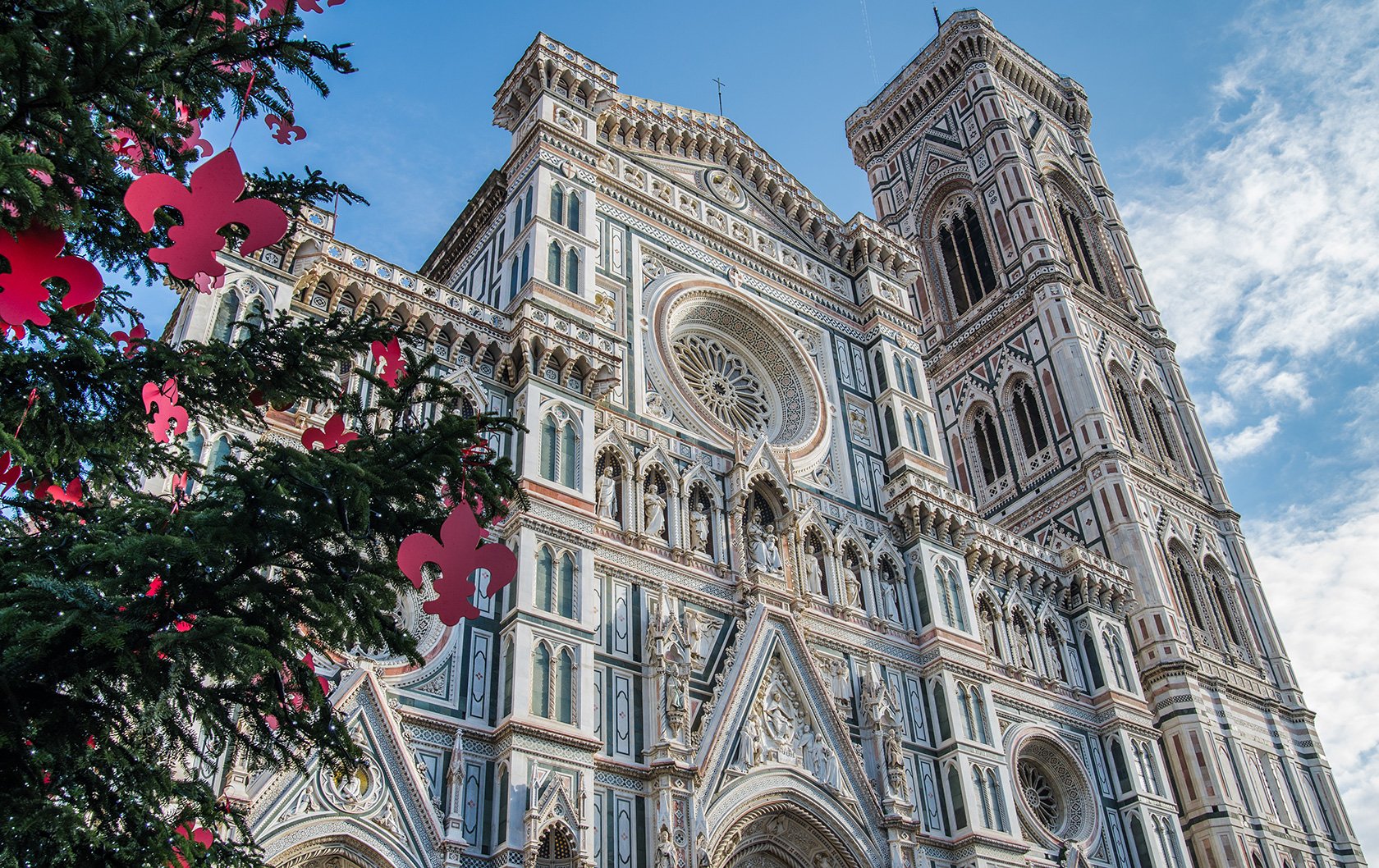 As the festive season approaches, there's no better time to experience the timeless charm of Italy. Rome and Florence, two cultural marvels, are both incredible cities to visit during the winter season. Add to that the joy of discovering Italian holiday traditions and you'll have a fabulous holiday. Book your stay in one of our beautiful Italy Perfect vacation rentals to truly savor the festive allure of these magnificent cities. Create memories this holiday season that blend history and culture with a touch of holiday magic!
Embrace the holiday atmosphere in Rome and Florence and save 20% on your stay in selected vacation rentals with Italy Perfect right now during our Holiday Sale. Use promo code "Holiday23" to unlock a 20% discount that is valid for arrivals from November 13 to December 31, 2023. But hurry, our exclusive Holiday Sale runs from November 7 to 13, 2023. Plan a last-minute winter stay now to save big!
Rome: Holiday Spirit in the Eternal City
Rome, the Eternal City, dazzles visitors with its history and a unique blend of old-world charm and contemporary vibrancy. Discover the holiday spirit in Rome with limited-time tours that offer an exclusive glimpse into Italian traditions. This special Rome Holiday Traditions Tour showcases the enchanting world of nativities, including the elaborate craftsmanship and historical significance behind these timeless creations. Or enjoy a Rome Holiday Food Tour to savor the city's culinary delights, exploring the seasonal treats and festive flavors that define Roman holiday traditions.
Florence: See the Renaissance City Decked Out for the Holidays
Florence, a living museum of Renaissance art and culture, transforms into a festive wonderland during the holiday season. Discover the magic of Christmas in Florence with enchanting markets, dazzling lights and a myriad of cultural experiences. Explore the city's iconic landmarks beautifully adorned for the season, from the magnificent Duomo to the Ponte Vecchio. Delve into the local holiday spirit by visiting the bustling Christmas markets, offering handcrafted treasures, seasonal delicacies and a cheerful atmosphere. Find out even more things to see and do during the winter season in Florence!
Your Holiday Home Away From Home
Want the perfect touch for your holiday stay in Rome and Florence? Feel at home in Italy at one of our Italy Perfect vacation rentals. Enjoy the comfort of home coupled with the authenticity of Italian living. Experience the local culture, relish the convenience of personalized spaces and enjoy the flexibility to craft your holiday schedule in the beauty of these historic cities. Whether it's panoramic views of the Duomo in Florence or the picturesque streets of Rome, our vacation rentals provide the ideal base to unwind after a day of exploring, shopping and soaking in the holiday spirit. Celebrate the holiday season this year in Rome and Florence with Italy Perfect!