Every season in Italy has its own delights, and autumn is definitely the star of the show when it comes to food, the harvest and culinary festivals. Some of Italy's most famous dishes are based on autumn's harvest bounty – truffles, pumpkin ravioli, porcini mushrooms, chestnuts and artichokes. Come along with us as we take you on a quick journey of everything you should eat in Italy in the fall!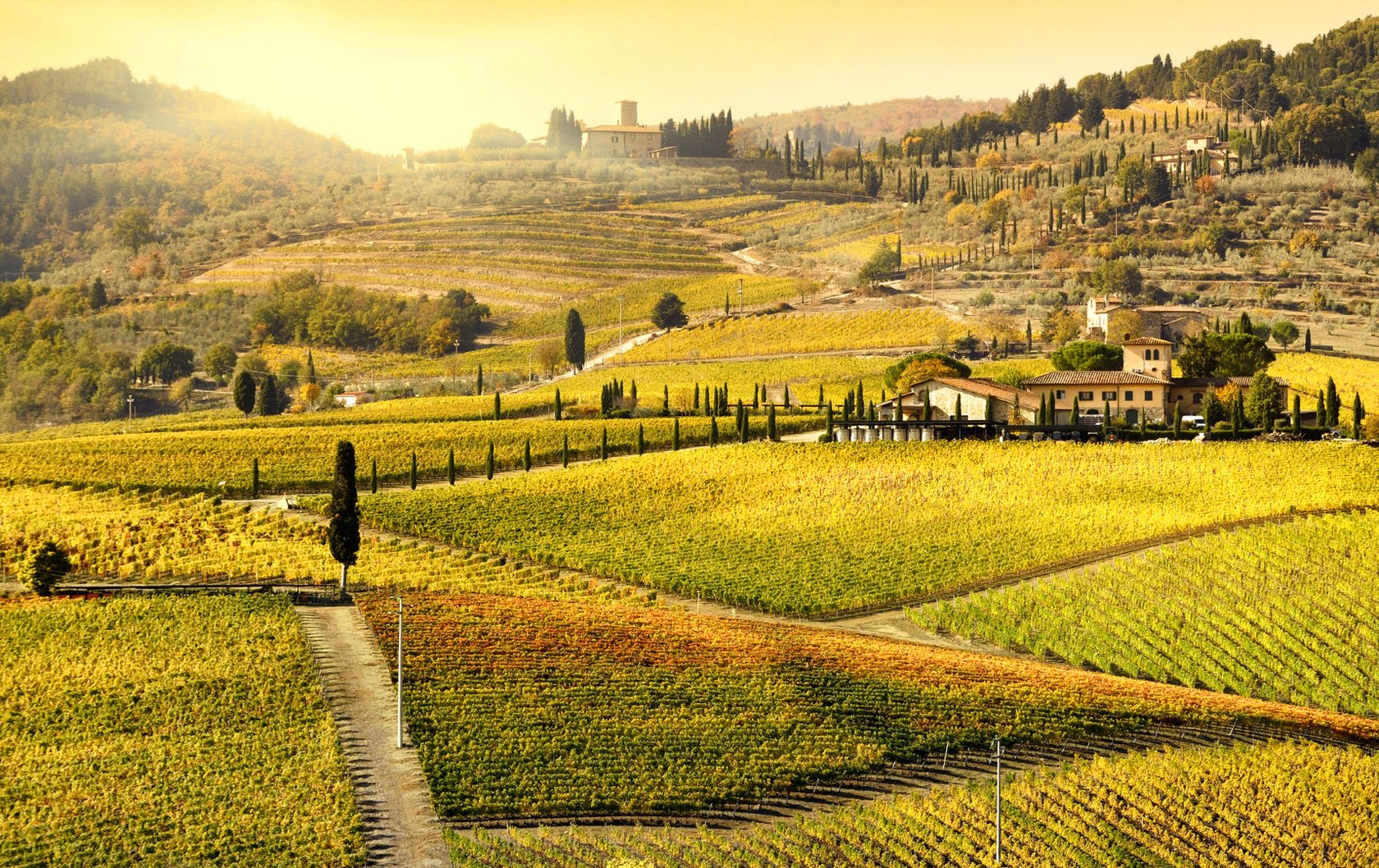 What to Eat in Italy in the Fall
September is all about mushrooms and wine. Specifically, you'll want to try porcini mushrooms. You can find them dried year-round, but autumn is the only time you can enjoy fresh porcini mushrooms. Enjoy them right away; they don't last for longer than a couple of days (even refrigerated). The mushrooms are delicious on their own, but you'll also find them served in seasonal dishes like porcini risotto.
October is all about pumpkins so try some delicious tortelli di zucca (pumpkin stuffed pasta). This dish is so delicious that it put the beautiful city of Mantova (in the Lombardy region) on the foodie map. If you're not a pasta fan, never fear: there is also the tasty zuppa di zucca, a seasonal pumpkin soup.
In November, seek out the tartufo bianco (white truffle). There are truffle festivals taking place all over the regions of Tuscany, Piedmont and Umbria, where visitors and locals alike can gather to taste both traditional and inventive truffle recipes along with other local products, like wine and olives. November is also the month for biscotti toto, a cookie made to celebrate All Souls Day (or the Day of the Dead) on November 2nd. These treats are generally made with chocolate and cinnamon, but there are also non-chocolate versions that are usually lemon-flavored.
Where to Eat in Italy in the Fall
Now that we've covered what you should eat in Italy in the fall, it's time to tell you where to eat it.
All throughout the season, Italian food markets really come to life. In Rome, stop by the central Campo de' Fiori market for all of the classic seasonal products: artichokes, zucchini, chestnuts, pumpkins and more. And during the first two weekends of October, head north of Rome to Soriano nel Cimino, where you'll find Sagra della Castagna, a seasonal chestnut festival.
Pro tip: If you're looking for a home base during your vacation in Rome, we suggest the Pasquino property. It's within walking distance of the Campo de' Fiori market and is close to Piazza Navona, a must-enjoy piazza in the center of Rome.
In Florence, the food vendors at the Central Market (part of the large San Lorenzo Market area) offer seasonal vegetables and meats during the autumn season. Make sure to stop by the stall of Perini's delicatessen, which specializes in all types of meats (in the fall, wild boar is the one to try). And if you want a seasonal pizza treat, stop by one of the highest-rated pizzerias in the country, Santarpia, to try their crema di zucca pizza (pumpkin puree, mozzarella, and guanciale). We buy our dried porcini and fresh truffles in this fine market.
Pro tip: So many of the Florence Italy Perfect vacation rentals are located in the center of town near this market, so you'll have plenty of options to choose from!
Just about 30 kilometers outside of Florence is Montemerlo (Prato), where olives are harvested in November. During this fair, you can taste different types of olive oil before deciding which one (or several) to bring home! Observe then taste the olive harvest while vacationing at the fine La Foce agriturismo in the Val d'Orcia (select that area on the Italy Perfect Tuscany page). The area is famous for its variety of olive oils. Guests can also enjoy special olive oil tasting dinners.
The regions of Tuscany and Piedmont are major hubs for fall harvest in Italy. This is where the truffles, olives and wine all come from. One of the most popular festivals is, of course, the International Market and Fair of the White Truffle in Alba. The festival lasts for eight weeks (October 5 to November 24 in 2019), and although the main attraction is the truffle, there are also vendors selling other harvest-time delicacies like wine, pasta, cheese, mushrooms and chestnuts.
A Final Tip
No matter where you're based during your stay, the best way to find out where to eat in Italy in the fall is to look out for this word: sagre. Sagre refers to the local festivals that pop up around throughout the towns in agricultural regions throughout the country.
Are you ready to book your autumn trip to Italy? Contact Italy Perfect at [email protected] or 1-888-308-6123.