There is an amazing selection of restaurants in Rome but we often find ourselves hankering for simple, home-style cooking where we can walk in, catch up after a busy day of looking at apartments and sites and have a simple, inexpensive meal. Our guests often ask "Where do you go in Rome for an a simple meal?"  Here are two of our favorites, Dino Express and Insalata Ricca. The food is simple, basic, the atmosphere is, well, quite basic too! Picture tables crowded close together, mismatched chairs, bad art and unflattering lighting…in short, everything we've learned to love in brutti-ma-buoni (ugly but good) dining!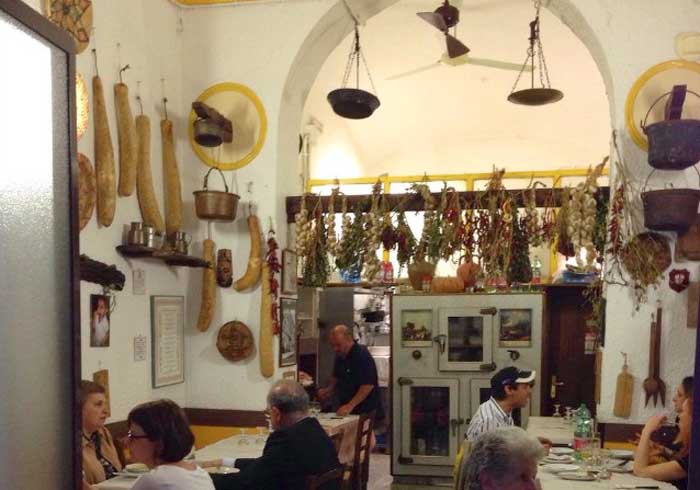 Dino Express – Via Tacito 80, Rome
A blast from the past. The daily menu is handwritten on notepaper sometimes without prices (ask) and in Italian. The offerings vary with the season.  Traditional, hearty homemade Roman menu. Homey and welcoming, the decor is pleasantly junky. There may be some tourists but mostly it is locals.  If you meet Dino, you won't forget him, he is the most welcoming host in the world and spreads what we call "The Dino Love" to all diners.
Dino Express is short walk from this favorite apartments:
Elegante – Big and beautiful, you can rent it as a five- or three-bedroom apartment.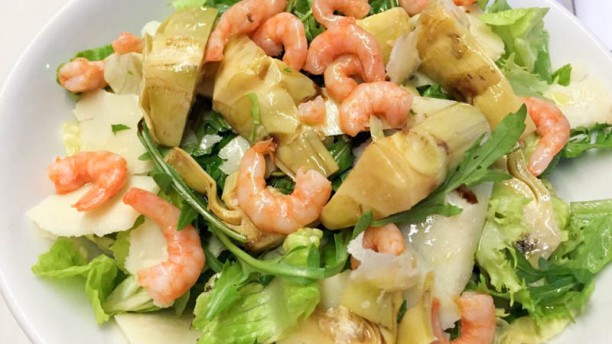 The name "Rich Salad" tells the story of a large menu of large and creative salads.  Fresh ingredients. Wonderful combinations that are very pleasing and can fill you up. The menu goes on, however, with good pastas (Gnocchi alla Gorgonzola a favorite) and meats, too. The atmosphere is modest, kind of tacky, but the service is pleasant and fast and the food is tasty and a good value.
There are various Insalata Ricca locations around Rome. We usually go to the one in Piazza di Pasquino just because it is so close to favorite apartments: