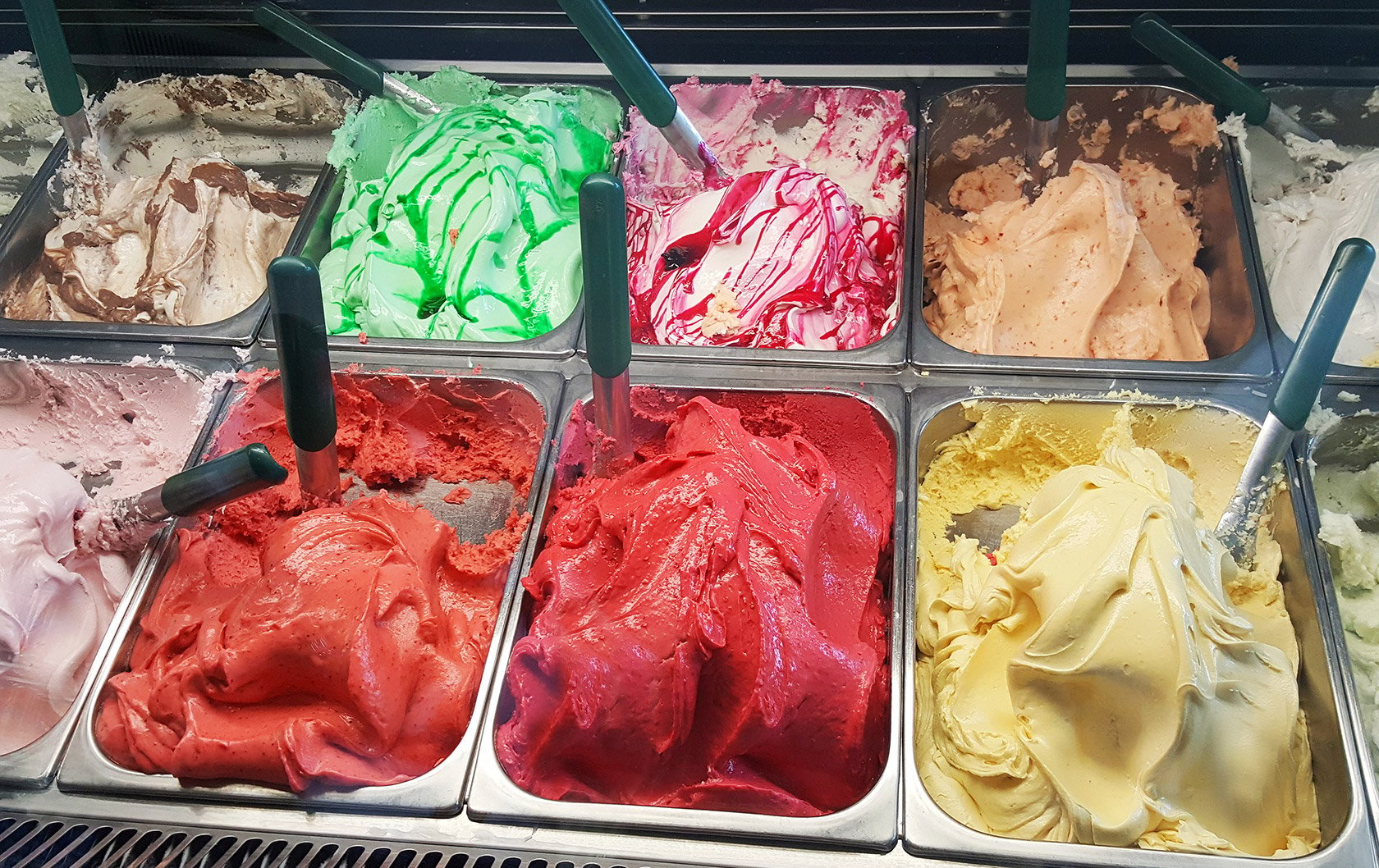 No trip to Rome would be complete without sampling cool and creamy gelato. The origins of ice-cream are steeped in legend, with little hard historical evidence to support any of the numerous tales surrounding its invention. Nonetheless, Italy tends to feature pretty centrally in these stories, so even if the first recipe might be traced back to ancient China,  we can probably still assume that Italians played a key role in the development of the dessert into the creamy delicacy adored by millions the world over today.
While ancient Romans were said to have enjoyed gelati made of snow gathered from the mountains outside the city, it was only in the 1920s that Italians began to develop a widespread love of the rich snack, at which time ice-cream parlors – or gelaterie – sprang up across the country. Present-day Romans enjoy gelato year-round, and most gelaterie offer seasonal variations according to the availability of ingredients, so a trip to at least one of the following spots should be at the top of your must-do list at any time of year.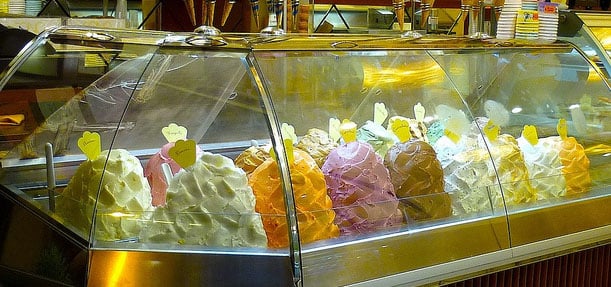 The flavors are all so tempting, consider taking a carton of a variety back to your Italy Perfect Vacation Rental.
Via degli Uffici del Vicario, 40
A short walk from the Panthoen, Giolitti claims to be Rome's oldest existing gelateria, dating back to 1900 and still owned by the Giolitti family to this day. Come here for a wide selection of time-tested traditional flavors such as chocolate, zabaione, pistacchio and various fruit sorbets. Like most places in central Rome, sitting at a table comes at an additional price, so you can also order a cone or copetta (cup) to-go and enjoy in while gazing on the Pantheon.
Near Pantheon: Piazza della Maddalena 3
Near Trevi fountain: Via della Panetteria, 42
With two parlors in Rome's centro storico this gelateria is known for a long tradition of high quality and seriously delicious flavors. Look for novelties such as walnut and fig, whisky, licorice, rum and cocoa.
Fassi
Fassi – or to give the place its full name, Palazzo del Freddo Giovanni Fassi (Giovanni Fassi's Palace of Cold) – is another Roman tradition going back to the turn of the last century and installed in its present location since 1928. Many famous and infamous historical personalities have enjoyed Fassi's ice-creams over the years – of the latter, Benito Mussolini and Adolf Hitler were said to be fans. Following the liberation of Rome at the end of WWII, the parlor was commandeered by the American Red Cross to provide it's services as ice-cream-maker to the US troops. Fassi is situated in the Esquilino district not far from Termini station – the closest Rome gets to a Chinatown – and has now also branched out with new parlors in China and South Korea. The addition of gelato di riso, made from rice (can we call it 'rice-cream'?), further helps to make Fassi a hit with many Asian customers.
Award-winning contemporary ice-cream spot with plenty of unusual, modern (and often downright bizarre) flavors mixed in with the classics. Otaleg's Marco Radicioni clearly set out to turn Italy's ice-cream-making traditions on their head (or rather back-to-front: the name Otaleg of course spells gelato backwards) and here you'll have the opportunity to try such unique flavor combinations as gorgonzola and white chocolate with hazelnuts, or a mustard flavored gelato.
Perhaps the closest Italian gelato gets to hipster-barman mixology, this small, boutique gelateria in the  residential neighborhood of Monteverde Vecchio offers plenty of creative, contemporary flavor combinations to rival Otaleg (above) but without ever veering into overly outlandish (or stomach-churning) territory. Winner of Italy's highest culinary award – the Gambero Rosso – here you'll find such flavors as avocado, jasmine and watermelon, sesame, honey and lemon, raspberry and rosewater, dates and green peppercorns. Also on offer are ice-creams made from goats milk. For ginger lovers, La Gourmandise's ginger gelato is one of the best and chock-full of the spicy root.
Photo by Cliffano Subagio  under Creative Commons.