Rome is a terrific city during the cooler times of year. Even after summer heat has faded most days will be blue-skied and sunny. On the rare day when thunder rumbles and the skies open, we have a few suggestions on how to enjoy a rainy day.  Storms usually roll through fast and fierce in Rome, so be ready to dash inside if the sky turns dark. It is a good idea to carry a compact lightweight umbrella with you, but if you forget,  just look around, you will see a vendor with an armful of inexpensive ones for sale and you will be prepared for a rainy day in Rome.
Linger in a Cafe
The easiest way to wait out a storm is in a cozy cafe. There is an additional cost to sit down at most cafes in Italy, but it is worth the splurge because then there is no rush for your table. Very central near Piazza Navona and the Pantheon is the historic Sant' Eustachio il Caffè.  Romans have been meeting here for decades, enjoy the comings and goings.  The dramatic story of Saint Eustace whose church faces the cafe is worth few moments of research.   If you are a fan of modern poets and artists like Pasolini, De Chirico and Bernardo Bertolucci find Bar Rosati in Piazza del Popolo. Another of Rome's historic cafes, this one has a large covered outside terrace that is open year-round and an inviting wood-paneled interior room. When staying in our Flaminio apartment we like to meet at Rosati. If you get caught in a shower walking back to our Elegante apartment, duck into Sciascia Caffè 1919 to wait out the storm.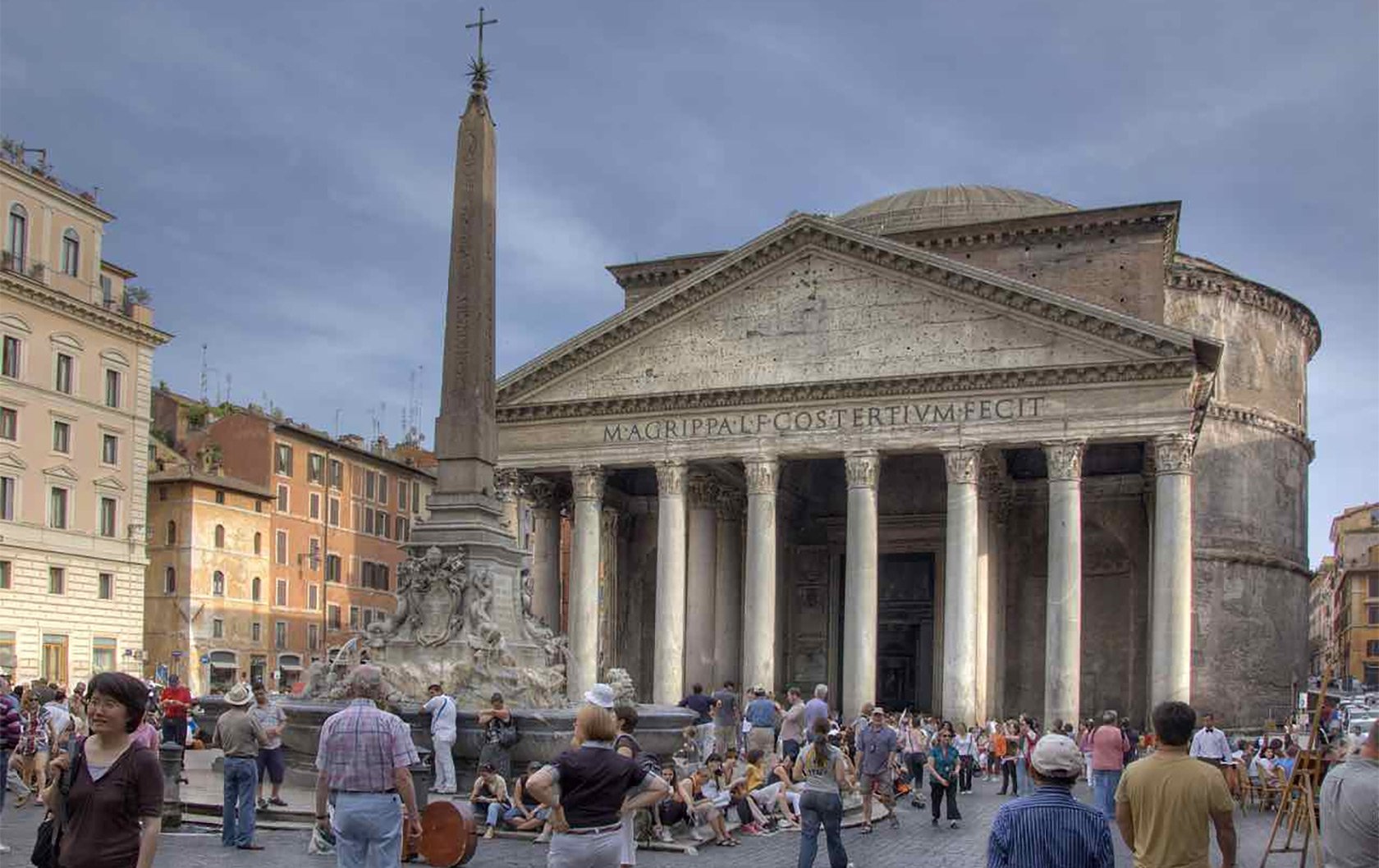 Race to the Pantheon
When you feel the first raindrop, head straight to the Pantheon. Legend has it that on a rainy day the rain does not fall through the oculus in the ceiling, but that is absolutely not true. The ancient monument, that is also a church now, used to be lit by thousands of candles. The heat from so many candle flames would heat the air enough to cause the raindrops to turn into a fine mist. Now that there are electric lights, you can stand at the edge of the roped-off area underneath the oculus and marvel at the rain falling through the roof to the worn marble floor expressing the power of water and history. 
Enjoy the Pantheon neighborhood that is close to our Pasquino apartment.
Meander in a Museum
You will barely get your feet wet in a quick dash from the Landini apartment to the Capitoline Museums. This vast collection began with some ancient Roman sculptures that Pope Sixtus IV donated in the 1400s. Now there are two Renaissance buildings separated by Michelangelo's striking piazza. Don't miss the magnificent 161-180 A.D. statue of Marcus Aurelius; a copy stands proud right there in the Piazza del Campidoglio. In the hall of the Geese you will find the sublime marble head of Medusa that was carved by Bernini, and in the Hall of the She-Wolf is the small bronze statue from the fifth century BC that represents the city of Rome with babies Romulus and Remus being nursed by the she-wolf. The best thing about this museum is that it is open every day of the week. Another wonderful refuge is Palazzo Barberini, a Baroque masterpiece designed by Carlo Maderno, Gian Lorenzo Bernini and Francesco Borromini, which former aristocratic home is filled with frescoes, statue and paintings and it is never crowded.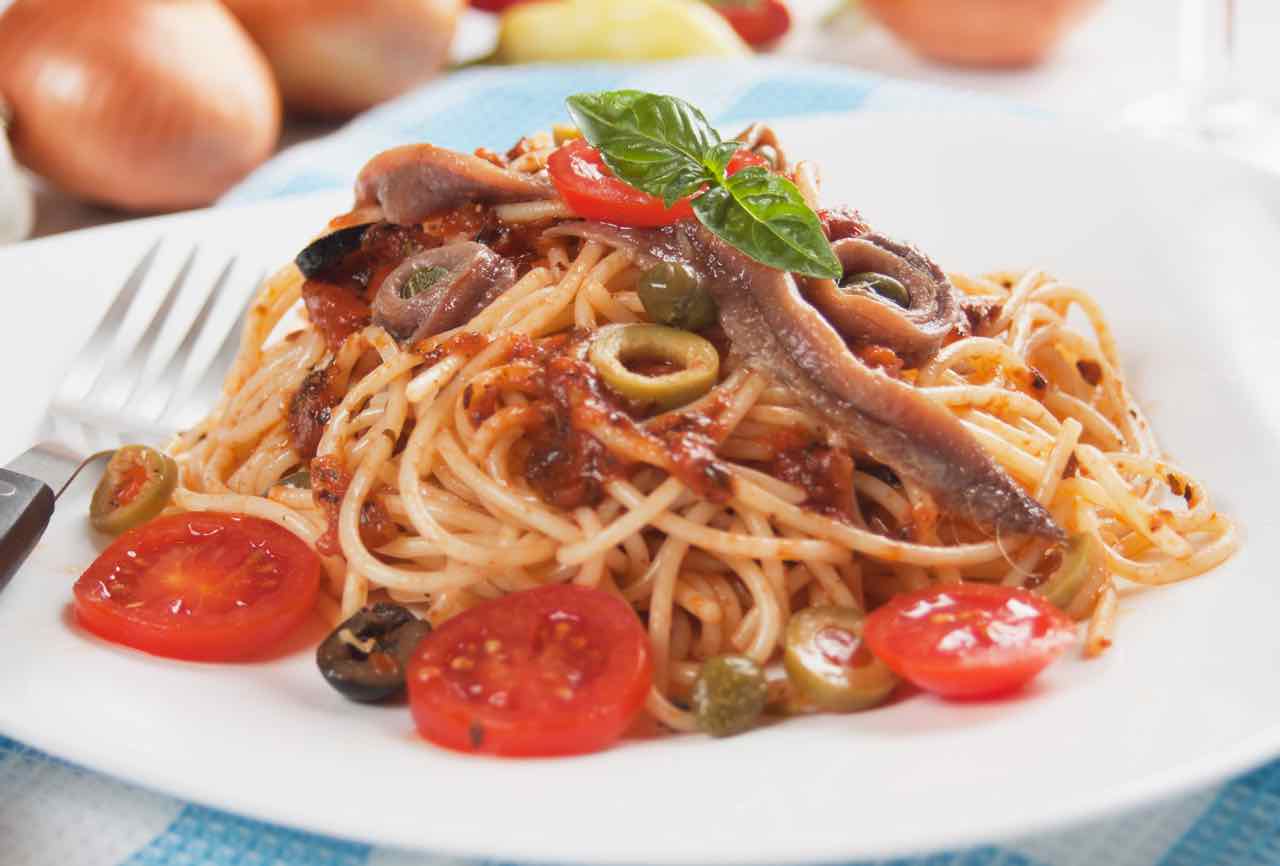 Have an Leisurely Lunch
A rainy afternoon offers you the opportunity to ditch touristy lunch-on-the-run ways and embrace a slower Italian pace with a proper lunch at a Roman restaurant. This is the time to order all of the courses. Start with a plate of fried zucchini flowers or Roman artichokes, and then move on to a pasta course. Then it is time for a secondo like grilled lamb chops or fish, which you can share if you are starting to feel full. Ask your waiter what is fresh if you are in the mood for vegetables. Save room for dessert. Tiramisu is always a good choice. 
Stay in and Cook an Italian Feast (with wine of course)
If the weather forecast looks dreary, you have the perfect reason to make the most of your temporary Roman homes like Renata or Zegno. Stock up on Italian staples like fresh pasta, cheeses and local produce from a neighborhood market. Stop by a butcher shop by looking for a macelleria sign. You will likely find a case of prepared items like breaded veal cutlets or stuffed zucchini ready to be cooked. For wine, the local alimentari (old fashioned grocery store) and grocery stores have a small selection. If you are in the mood for a  more extensive selection, look for an enoteca, wine shop.
Rain or shine, are you ready to book your Roman holiday? Contact Italy Perfect at [email protected] or 1-888-308-6123, and we'll help get the ball rolling.