Marvel at the Pantheon in Rome, a world treasure, then stay a while in a wonderful neighborhood with many fine delights. Round out your visit to the Pantheon with lunch at a terrific seafood restaurant, some shopping and a gelato all within a 5 minute walk.
The Pantheon, an ancient Roman temple, itself is a wonder. Built in 126 AD, it is a single, massive concrete structure. Yes, concrete, which formula is more durable than today's formulation, as easily witnessed when you visit. The concrete mixture was made successively lighter from bottom to top by using ever lighter components, containing porous lava rock at the top. The interior with its giant "eye" open to the sky and coffered ceiling takes your breath away. The geometry of its graceful dome echoes through the ages as the shape and proportion of the Pantheon is reflected in buildings that include the US Capital, the National Gallery, the Manchester Library, the Pantheon in Paris and many, many more.
One of Rome's finest seafood restaurants is nearby and we can attest that the the lunch menu at La Rosetta is excellent and a fine value. Via della Rosetta 8-9.
From there wander to a "temple" to gelato, San Crispino's artisanal gelato is famous for quality and fascinating flavors. You won't find mounds of intensely colored gelato here, the ice cream is respectfully kept in closed containers. Find Piazza della Maddalena 3.
And for some souvenirs here are two great stores nearby.
The Bartolucci Pinocchio Store has handmade Pinocchios and many Pinocchio-themed, hand made wooden items such as music boxes, clothes hooks and cute decorative plaques.  Via dei Pastini 96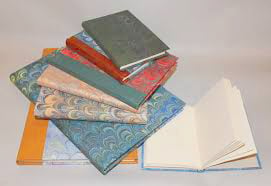 Il Papiro specializes in fine paper items that are great and useful souvenirs and gifts. Beautiful hand-made paper makes small (easily packed) gifts such as notebooks, picture frames, treasure boxes, postcards and bookmarks. Via del Pantheon 50.