Anchored by some of Rome's most important monuments and churches, Monti retains its small-neighborhood spirit. Narrow medieval buildings covered in ivy are interposed with grand 18th-century palazzos. In the Monti neighborhood, you will find chic boutiques and quaint housewares stores, well-stocked wine shops, innovative jewelry designers and maybe even a former Italian first lady sitting next to you while you sip your morning cappuccino.  
History of the Monti Neighborhood

In the 6th century, BC King Servius Tullius divided Rome into administrative districts and called this district the Subura which name survives in Piazza Suburra. A few centuries later, the Subura was renamed Monti to reflect its three hills: the Esquiline, Viminale and part of the Quirinale. The neighborhood is home to some of Rome's most important historic monuments including the Colosseum, Trajan's Forum and Nero's Domus Aurea. Given Monti's modern cachet, it is hard to imagine that in ancient Rome the area was famously "downmarket". In the 1930's it was in Monti at the faculty of La Sapienza, the University of Rome, that Enrico Fermi and the "Via Panisperna boys" made the discoveries making possible the nuclear reactor.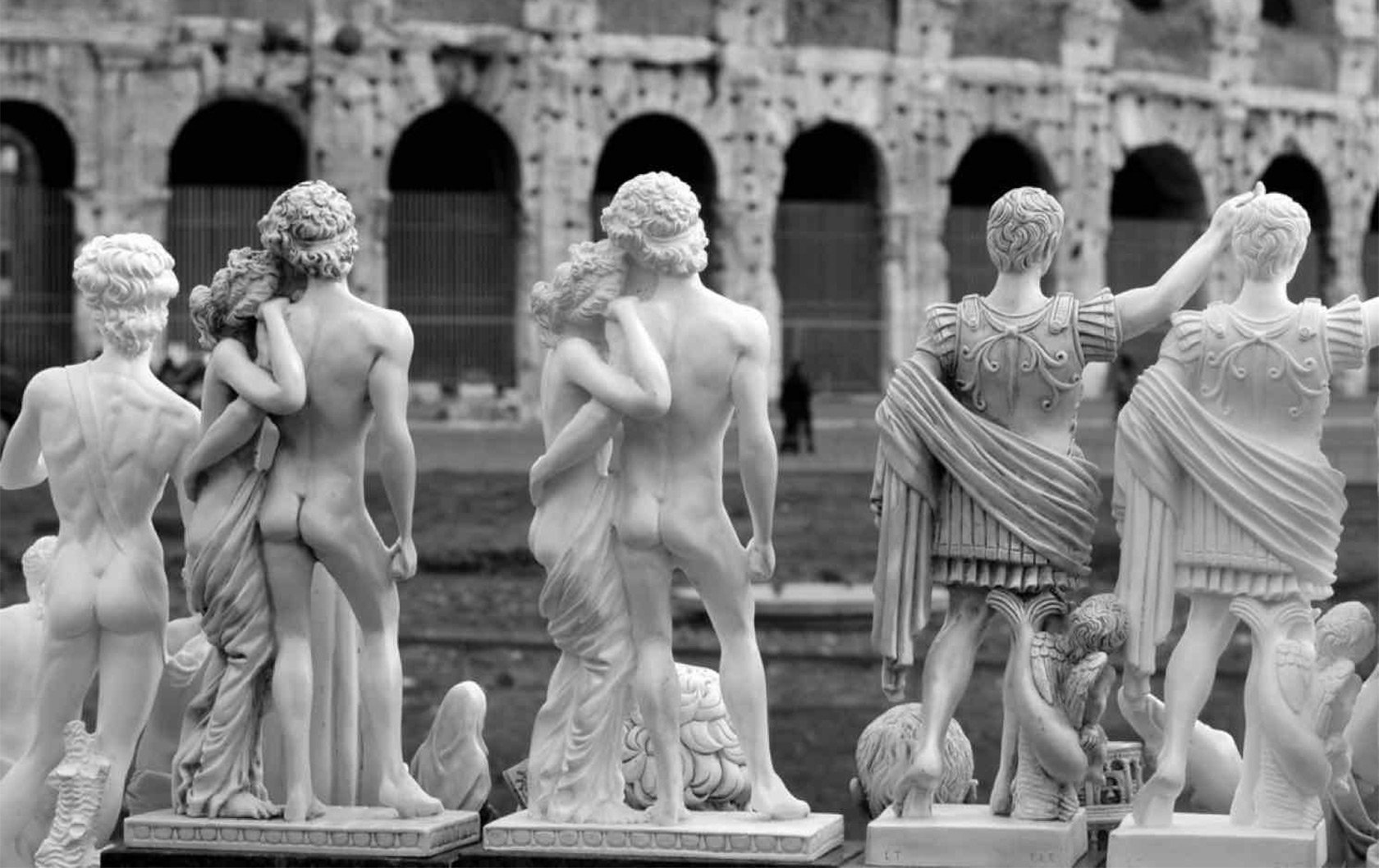 What to See in Monti
After you have checked the Colosseum off your to-do list, you won't have to venture out of the neighborhood to visit more of Rome's treasures. Art and architecture buffs are spoiled for choice with more than a dozen churches. Highlights include two of Rome's four Major basilicas–San Giovani Laterano and Santa Maria Maggiore, Borromini's magnificent San Carlo alle Quatro Fontane and the multilayered San Clemente built on top of an ancient Temple to Mithras that you can still visit. The Museo dei Fori Imperiali documents the history of the last of the imperial forums focusing on the Markets of Trajan and often has contemporary art installations. On the via Nazionale, the imposing Neo-Classic Palazzo Esposizioni is an art museum with a  hidden cafe. The streets of Monti have been the scenic setting for many movies over the years since it retains an authentic character and charm.
Enjoy the Piazza Life
The heart of the Monti neighborhood is the 16th-century fountain in the Piazza della Madonna dei Monti. There are bars open from first light until late where you can have a quick shot of espresso or linger over a negroni. Sit on the steps of the fountain with a book or a beer and watch the show that includes kids playing soccer, tourists consulting their maps or music school students debating.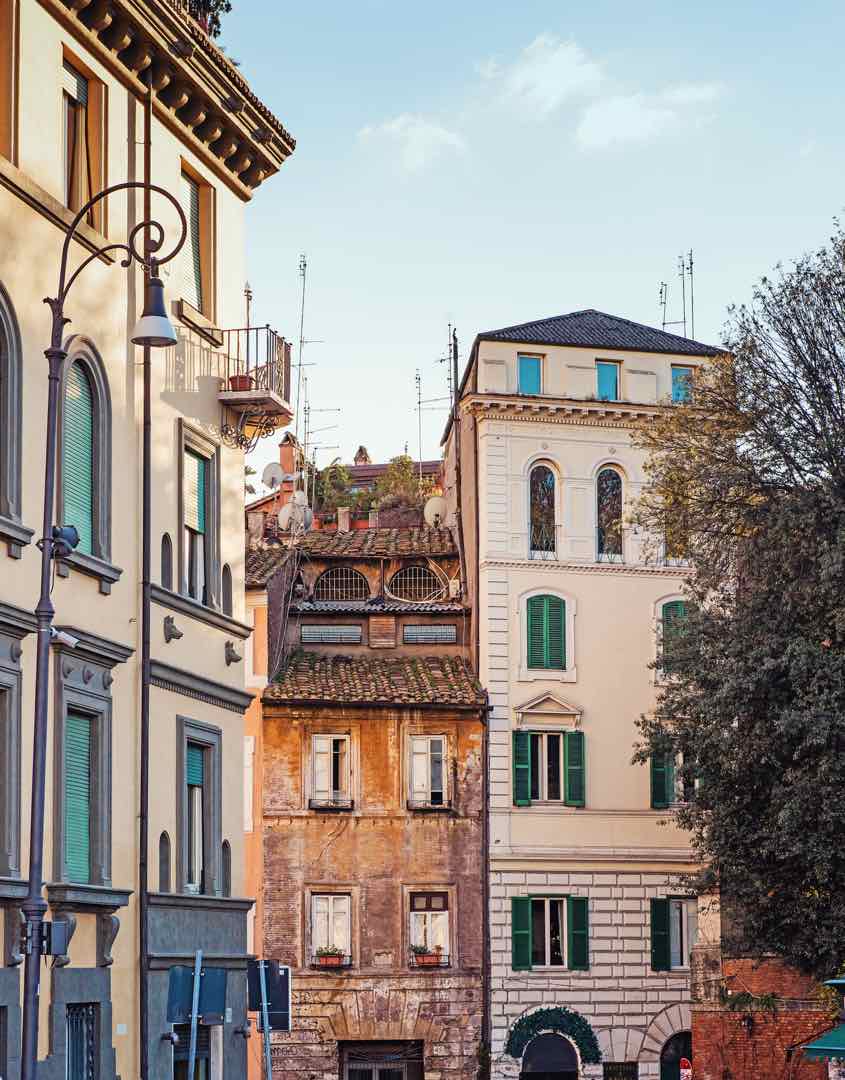 Where to Shop in Monti
Meander the cobblestone streets of via del Boschetto, via Urbana and via dei Serpenti and you will discover some of Rome's most charming boutique shopping. Find hats and scarves and jewelry at Sotto Bosco. Have a cocktail dress made to order by Danish designer Tina Sondergaard. Hunt for designer vintage treasures at Moll Flanders and Blue Goose. On Saturdays and Sundays, Mercato Monti hosts an ever-changing roster of young creatives with stands selling vintage sunglasses, hand-sewn dresses, jewelry and housewares. For a memorable and unique souvenir of the neighborhood, buy a bottle of Aqua di Monti perfume from Le Erbe del Boschetto.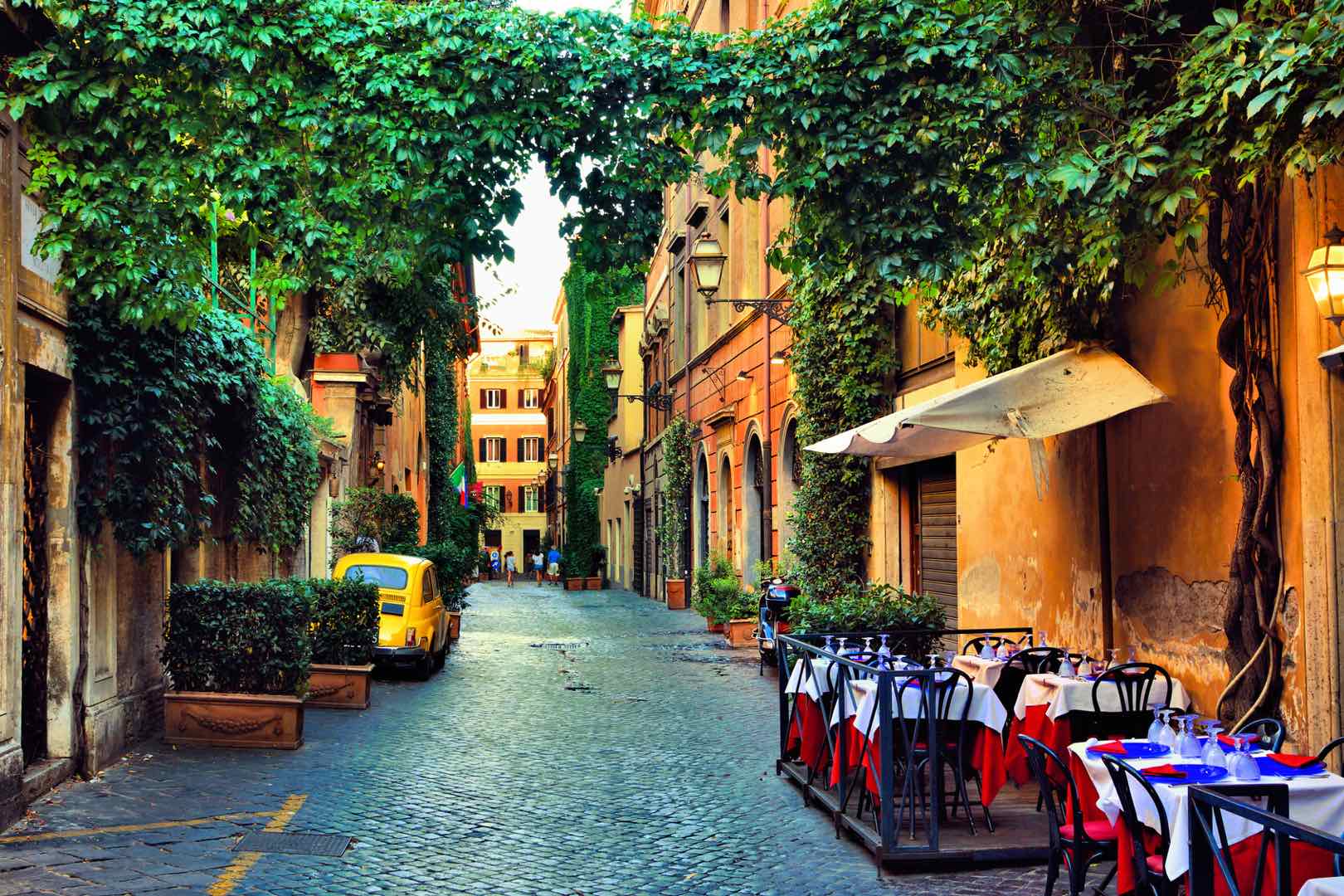 More than Pizza and Pasta
Of course, there is plenty of that too! The family-run La Taverna Fori Imperiali can be a difficult table to snag, so make sure you reserve ahead of time. Thin crust Roman-style pizza is served at both lunch (this is rare in Rome) and dinner at the simple Alle Carette. If you are craving carbonara, but don't want a full-on restaurant meal, Al 42 by Pasta Chef will come to your rescue with its gourmet fast food. Re Bio Local Monti serves salads, fresh juices and vegetable bowls if you feel like taking a brief break from carbs. For something sweet with a difference, stop in at the elegant Grezzo that creates elegant pastries, chocolates and gelato from entirely raw ingredients. For gelato, Fatamorgana in the recently restyled Pizza della Zingari is the neighborhood favorite. 
Where to Stay in Monti

Stay in an Italy Perfect apartment in the Monti neighborhood. We recommend Cicero or Mercurio.
Italy Perfect has your accommodations in Monti, Rome and beyond. Contact us at [email protected] or 1-888-308-6123 to reserve your Italian home-away-from-home.