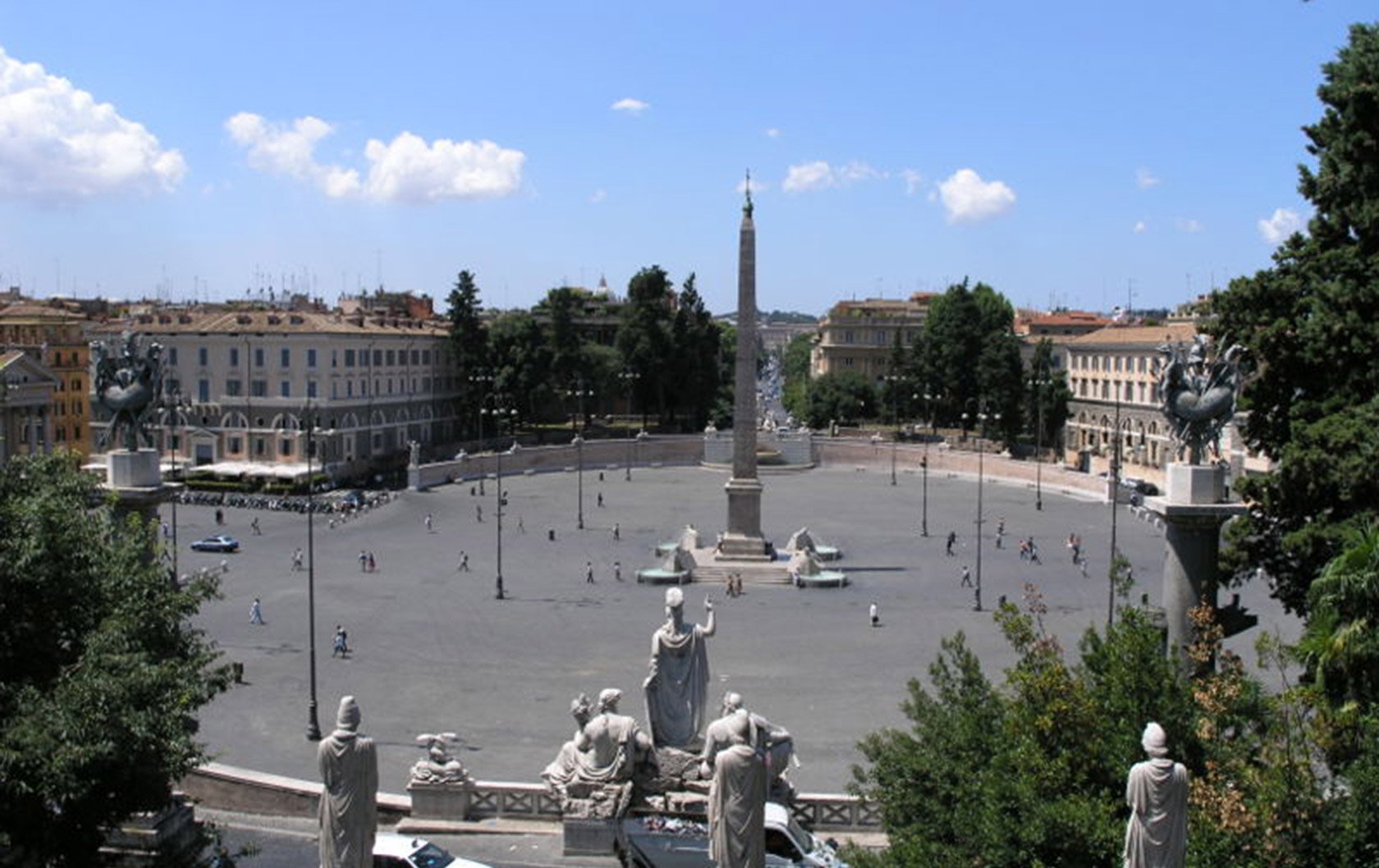 Piazza del Popolo was, and is, a truly impressive welcome to Rome, beautifully proportioned, it is anchored by an Egyptian obelisk (acquired from Egypt by Augustus Caesar during his conquests) which theme is carried forward with a fountain featuring Egyptian lions and a dozen sphinxes on the surrounding wall. The arched portal to Piazza del Popolo was designed by Bernini for Pope Alexander VII. The most unassuming church in the Piazza, Santa Maria del Popolo, has beautiful treasures of the Renaissance: a dramatic tomb mentioned as the scene of a crime in Dan Brown's DaVinci Code, and two magnificent paintings by Caravaggio. The other two churches on the piazza are called "twins" and, at first glance look alike; it is fun to stop and identify the many differences in their architecture.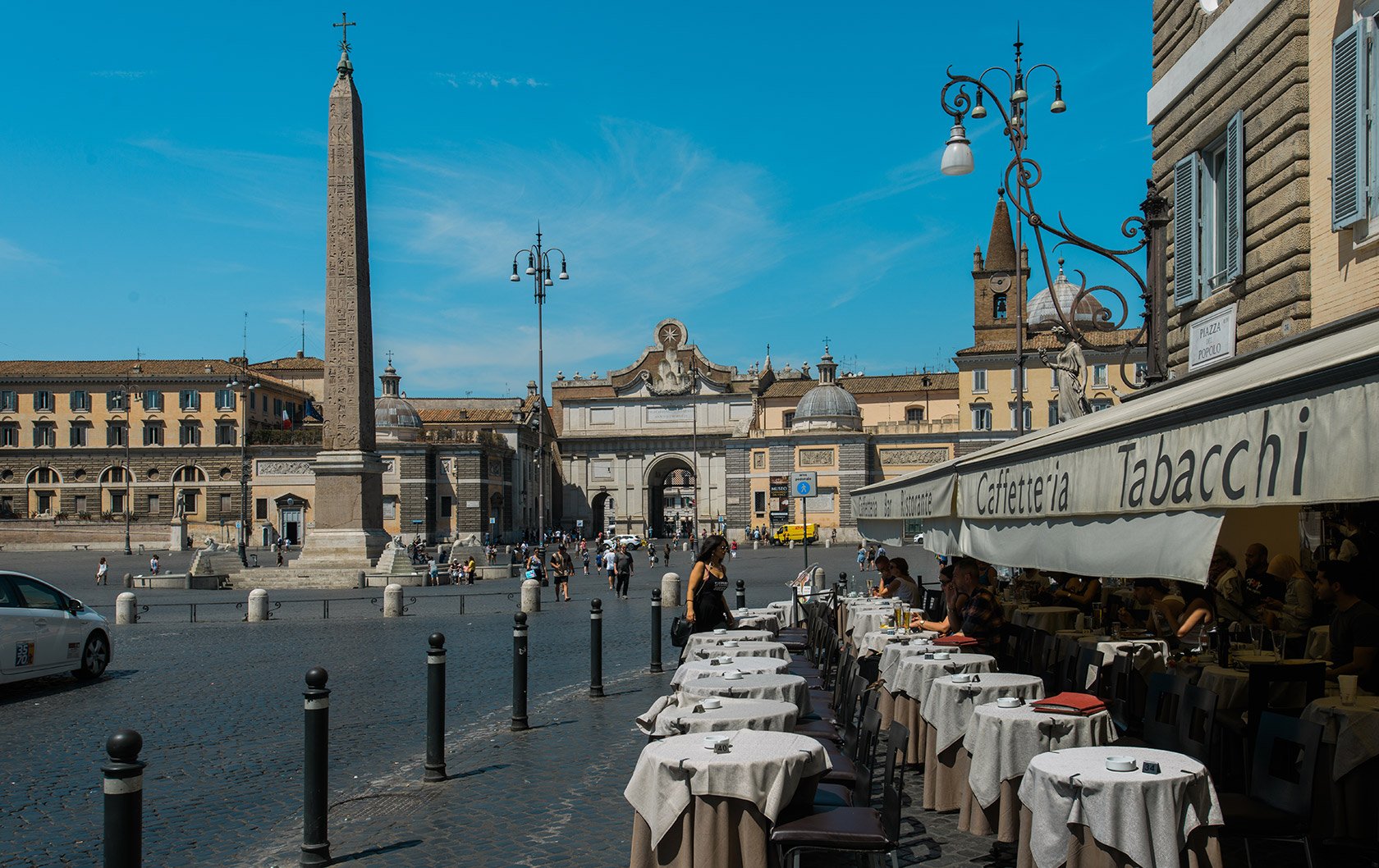 Piazza del Popolo is also the modern gateway to the most elegant shopping district in Rome. The "trident" of streets Via del Babuino, Via del Corso (much of the length is closed to traffic, great for strolling) and Via di Ripetta all lead into the Spanish Steps neighborhood. Two "grande dame" cafes face each other across the piazza, where celebrities and citizens see and are seen while sipping their drinks. Street musicians and buskers perform in the piazza and the music fills the whole space. One of the larger and most open piazzas in the city, it is where New Year's and Mardi Gras fireworks celebrations are held. The area is served by the subway and excellent bus service.
Italy Perfect has many apartments close to this fine location.