If you're picturing Italy right now, you're probably thinking of dramatic beaches, sunny piazzas and al fresco dining or drinking as the heat of the day dies down. For most of us planning a holiday, our Italian itineraries begin sometime in late spring and extend to the end of summer, the ideal time to soak in all those Mediterranean rays. The only real problem is that everyone else tends to make the same plans, and our dream vacations are very often spent waiting in line or paying peak rates. To be sure, summer in Italy is a mythical creature. But if you step outside of the main tourism season, you may just find a wintry unicorn waiting for you to discover.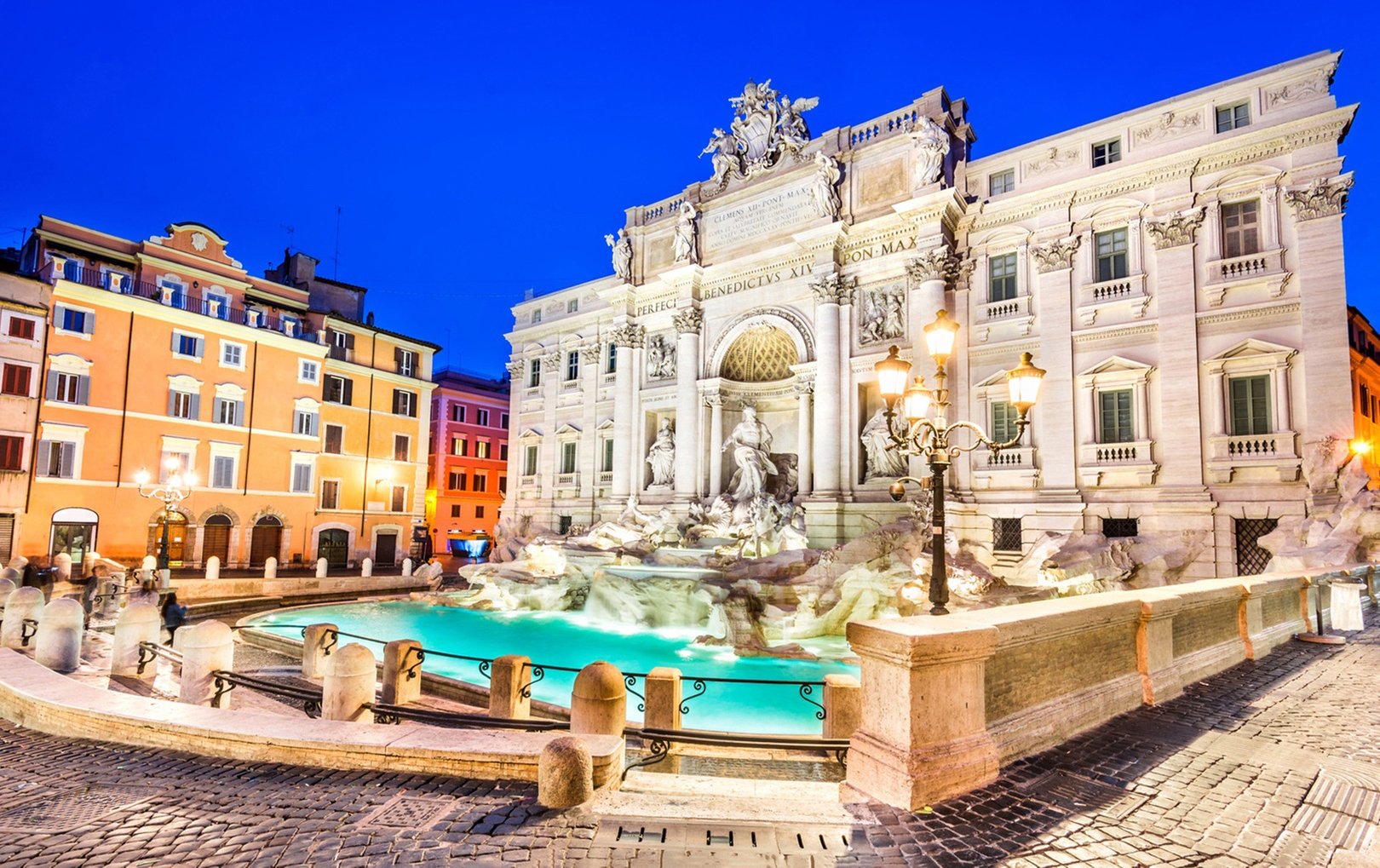 After the holidays, January days are brightened with the celebration of Epiphany on January 6th. However, once the decorations start coming down and the kids go back to school, you'll find yourself spoiled for choice and poised for considerable savings all over the country. Because many of the more rural or seaside locations are highly seasonal, winter visits are best suited to city-based itineraries. Luckily Italy has no shortage of those, and they are all spectacular. Indeed, January and February may often feel like those dark months that we mostly trudge through to get to Spring, but if you plan your Italian trip well they'll be the brightest days of the year.
While January and February are the coldest months of the year in Italy, the weather is still fairly mild and entirely suitable for walking around, wherever you are. Just take a page from the Italians and learn to dress in layers (don't forget a scarf!) because the change in temperature between sunny days and chilly nights can be considerable. Sticking to cities means that travel is a lot easier and you can familiarize yourself with the high-speed rail networks that cut the distance between major stops into bite size chunks. Whether you want to stick to one of the bigger cities or make your way through the country, you've got a ton of great options for a winter vacation in Italy.
A Roman Holiday All to Yourself
The Eternal City shines exceptionally bright in the winter sun, and the experience of visiting Rome in its colder months has a unique charm. Whichever neighborhood you wind up staying in you'll be met with smaller crowds and more welcoming greetings, as January is typically a slower month for local businesses in general. That means you'll have a much better chance to get a seat at your favorite restaurant or practice your Italian with a local artist or business owner. Winter is also a great time to visit Rome's famous museums without the crowds. The city-sponsored Roma Pass has a full list of exhibitions and instructions on making reservations: many museums will require you to book in advance but if you're looking to visit treasures like the Galleria Borghese you've got a much better chance of doing so in the off season.
If you're looking to browse a little more intently then you're in real luck, because Italian retail stores have large sales from January to mid February. From artisan boutiques to larger department stores or malls, you'll get some of the best buys of the year (and if you need an extra suitcase to bring it all back, those are on sale too).
Even though the temperature might dip in winter, there is still plenty to do outdoors, particularly if you plan a few day trips outside of Rome to the surrounding area. Indeed, you might still want to bring your bathing suit even if it isn't to go to the beach: the area north of Rome heading to Tuscany is a center of geothermal energy, which means it's filled with thermal baths. Some of these are within the city limits and some are a car or train ride away, but all are worth checking out.
If you're looking for historical day trips, this is one of the best times to head south to Pompeii and Herculaneum, where you can tour the archaeological sites without worrying about crowds and the midday sun. Both Trenitalia and Italo run high-speed trains from Rome to Naples, and from there it's an easy ride on the Circumvesuviana train to Pompeii with plenty of time to stop for a pizza on the way home.
Florence in the Winter: Warm Welcomes and Hot Chocolate
For those of us who dream of wandering through the alleyways of Florence, summertime is too often a harsh reminder of how popular the city is with students, tourists and everyone in between looking for their perfect Instagram shot. However, visiting Florence in January or February is one of the most rewarding times of the year, when you get to enjoy the hospitality of locals and bask in the beauty of the city. In particular, you'll find it much easier to access the famous museums and hidden gems around the city, including the Uffizi and Galleria dell'Accademia, where Michelangelo's David might actually be visible away from throngs of crowds. Just as they are the perfect solution to a rainy day, the 72 museums around Florence allow you to enjoy the best of the wintry weather.
Florence is famous for its hot chocolate (or cioccolato caldo, if you're on the hunt for it) and the brisk winter months are the best time to enjoy it. Spending a day comparing the most famous hot chocolate makers in the city is time well spent. If you're in the mood to day trip from Florence, the food mecca of Bologna is a short train ride away, and cold weather is the best excuse there is to try some of the famous ragù or tortellini in brodo. You can also hop over to Pisa for the day to enjoy what is a lovely university town (with a notable leaning tower). If you're looking to rent a car or hire a driver for the day, many of the wineries around Tuscany remain open in the winter and are happy to welcome you with a bit of advance notice.
An Artist's Dream: Winter and Carnival in Venice
Despite the ever-growing numbers of tourists, Venice remains one of the most unique cities in the world, and one of the most inspiring in Italy. While the Spring and Summer months may be the most popular times to visit, winter in Venice is when you'll find it at its most evocative: as the fog settles over the islands and lagoon, visitors will spy lights in the distance beckoning them into hidden corners of a labyrinthine urban plan. While you might have a hard time remembering how to get back to your Venice apartment, there will be plenty of food and drink to discover to make you stop worrying about it.
If you head to Venice in January you'll find it at its most dormant, which tends to be a much more pleasant and slower pace that suits the city. As you head into February preparations begin for Carnival, which kicks off mid-February and lasts until March. It's another high season moment in Venice so expect to find things filling up and pricing out by then.
However, that might be the perfect time to take a day trip to nearby Trieste, home of delicious coffee and James Joyce (for a period, anyway). This less famous city on the Adriatic has tons to offer and makes a great escape if the crowds start forming on your Venetian vaporetto. If you're looking for some time in the mountains, Venice is close to ski resort towns like Cortina d'Ampezzo and even offers public transport services that make a visit easy to plan. There is also nearby Padua (or Padova), which is a short train ride from Venice and makes a perfect day trip. In fact, there are so many places to see around Venice that you may find yourself extending your trip just to make sure you've got time to enjoy the moody views and quirky bookstores. But keep in mind that January may see a visit from the fabled acqua alta, or high tides, which means you'll want to pack or buy a trusty pair of Goldon's boots to take along!