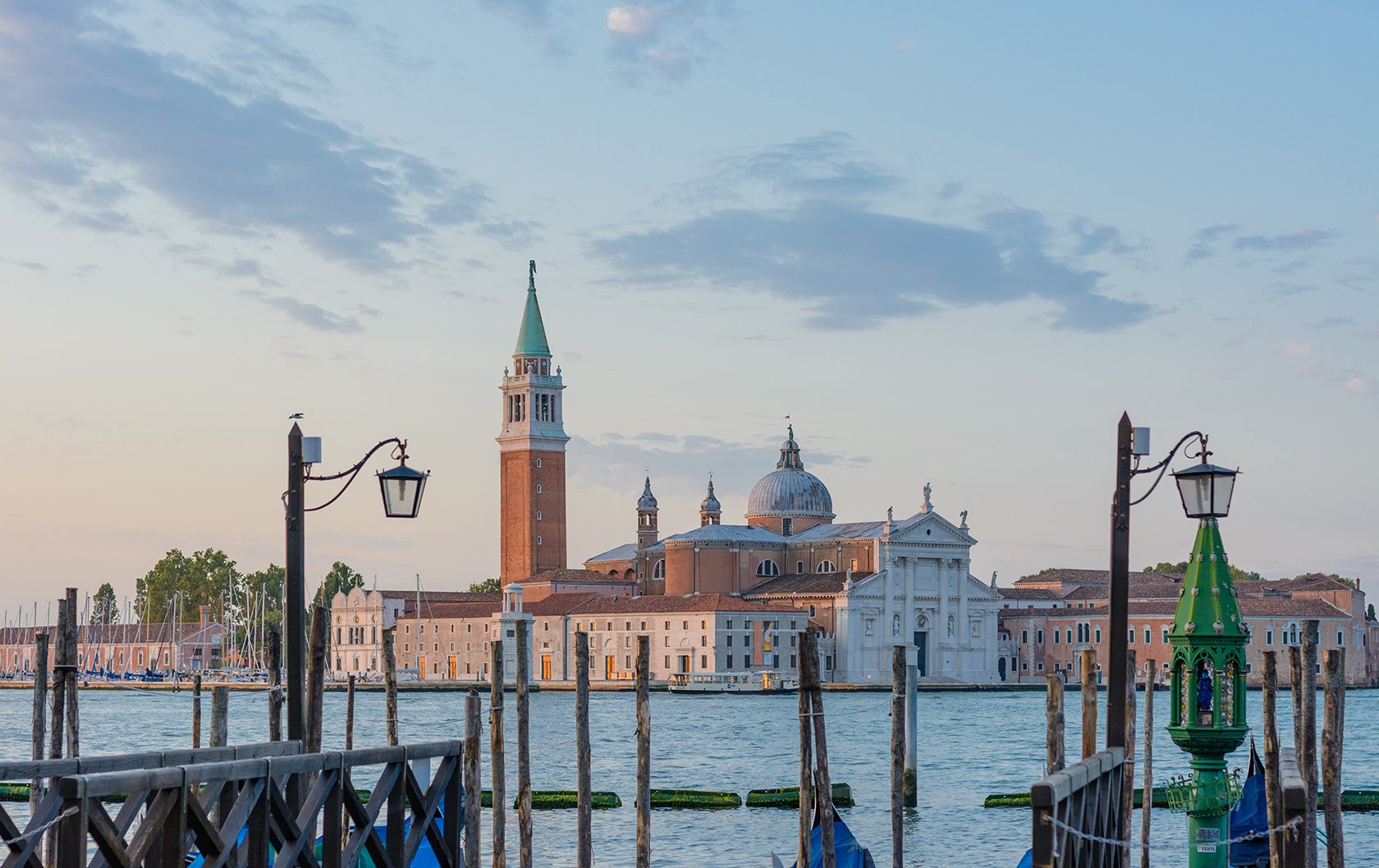 "When I went to Venice, I discovered that my dream had become—incredibly, but quite simply—my address." – Marcel Proust
Few places live up to our dreams quite like Venice. In a city so unique and deeply infused with dreamlike qualities, there's no better way to experience the city than by feeling at home in Venice. Whether you're daydreaming or ready to plan your next trip to Venice, we have the perfect address to make your dream visit come true. We are pleased to welcome the stunning Palazzo Tiziano to Italy Perfect's collection of Venice vacation rentals.
For a rare Venetian experience, Palazzo Tiziano offers the chance to stay in an entirely private 16th-century palazzo in Venice's coveted San Marco neighborhood. This elegant four-story palazzo exudes history while also boasting every modern convenience for a comfortable stay. The perfect finishing touch is the altana, a traditional Venetian terrace, where you can gaze out to panoramic views of Venice. Just beyond the 12th-century bell tower of the San Samuele church you'll even spot the Grand Canal nearby.
The name for this historic palazzo was inspired by Titian, or Tiziano in Italian, since the famous Venetian Renaissance artist lived nearby in the illustrious San Marco neighborhood. This area was home to famous Venetian residents like Casanova along with important writers and artists, such as Veronese and Titian. Lord Byron even lived in a palazzo nearby from 1816 to 1819. Now you can settle into a comfortable stay in Venice in a setting that has been home to generations of Venetian noblemen.
A private entrance opens to a stately lobby where a striking marble floor and elegant staircase leads up to the second floor. There you'll find a gorgeous living room with exposed wooden beams from the 1500s. The historic details blend beautifully with antiques and contemporary decor to create a sumptuous yet comfortable space. Lined with bookshelves, the long room is full of light from windows on both sides of the palazzo. Opposite the sitting area in the living room is a dining area with a beautiful Armani table.
Just off the living room is a sleek, modern kitchen with everything you'll need to enjoy cooking at home. Here you'll also see exposed beams that lead the eye to one of the building's distinctive bifora windows with double arches and a column dating from the 14th-15th centuries. Start your day with a cappuccino beneath the arched windows in the kitchen or enjoy relaxing meals at home in the stylish dining area.
Continue upstairs to the third floor where you'll find a two serene bedrooms, both featuring the same beautiful exposed wooden beams as well as spacious built-in closets. One bedroom has an elegant marble tiled ensuite bathroom while the second bedroom has a full bathroom just nearby. Visit the Palazzo Tiziano to explore the beautiful bedrooms and living spaces in more detail.
Follow the steps up one more level and you'll reach the den with slanted wood beamed ceiling. This is a cozy spot to curl up on the sofa with a book or work at the antique desk. Thanks to a sofa bed and a full bathroom, this space can easily be transformed into an additional sleeping area. The Palazzo Tiziano is a welcoming setting for up to six guests, with plenty of space to relax in privacy or spend time gathered together for conversation or dining at home.
From the den, climb the short staircase up to the altana – your own private wooden roof terrace where you'll fall in love with the view while taking in the sights and sounds of Venice. When the church bells begin to ring out over the roofs of Venice, this is the place you want to be. But as much as you'll enjoy every moment of your stay at Palazzo Tiziano, Venice awaits just outside your doorstep!
The neighborhood around Palazzo Tiziano is everything we love about Venice, full of character and charm, excellent local shops, and a local vibe while also being close to top sites. You'll be just a stone's throw from the Grand Canal and the Palazzo Grassi – one of the most elegant buildings in Venice. The location couldn't be better: just a minute away is a pretty square that opens out to the Grand Canal with a vaporetto stop that makes it easy to head out exploring on the water.
One of the most unforgettable experiences in Venice is simply exploring the city on foot. Up and down little bridges, walking along canals, catching sight of a gondola quietly slipping by, happening across a hidden away piazza. There's no place on earth where wandering (or even getting lost!) is as pleasurable as Venice. Cross the Ponte dell'Accademia to visit the Gallerie dell'Accademia and the Peggy Guggenheim Collection in one direction or set off in another and meander your way to the Rialto Bridge or to Piazza San Marco. You'll enjoy the best of Venice – the quiet neighborhoods and the splendor of the city's iconic sights.
Ready to book a dream stay in Venice? Contact our team to find out more about Palazzo Tiziano and our handpicked Venice vacation rentals.