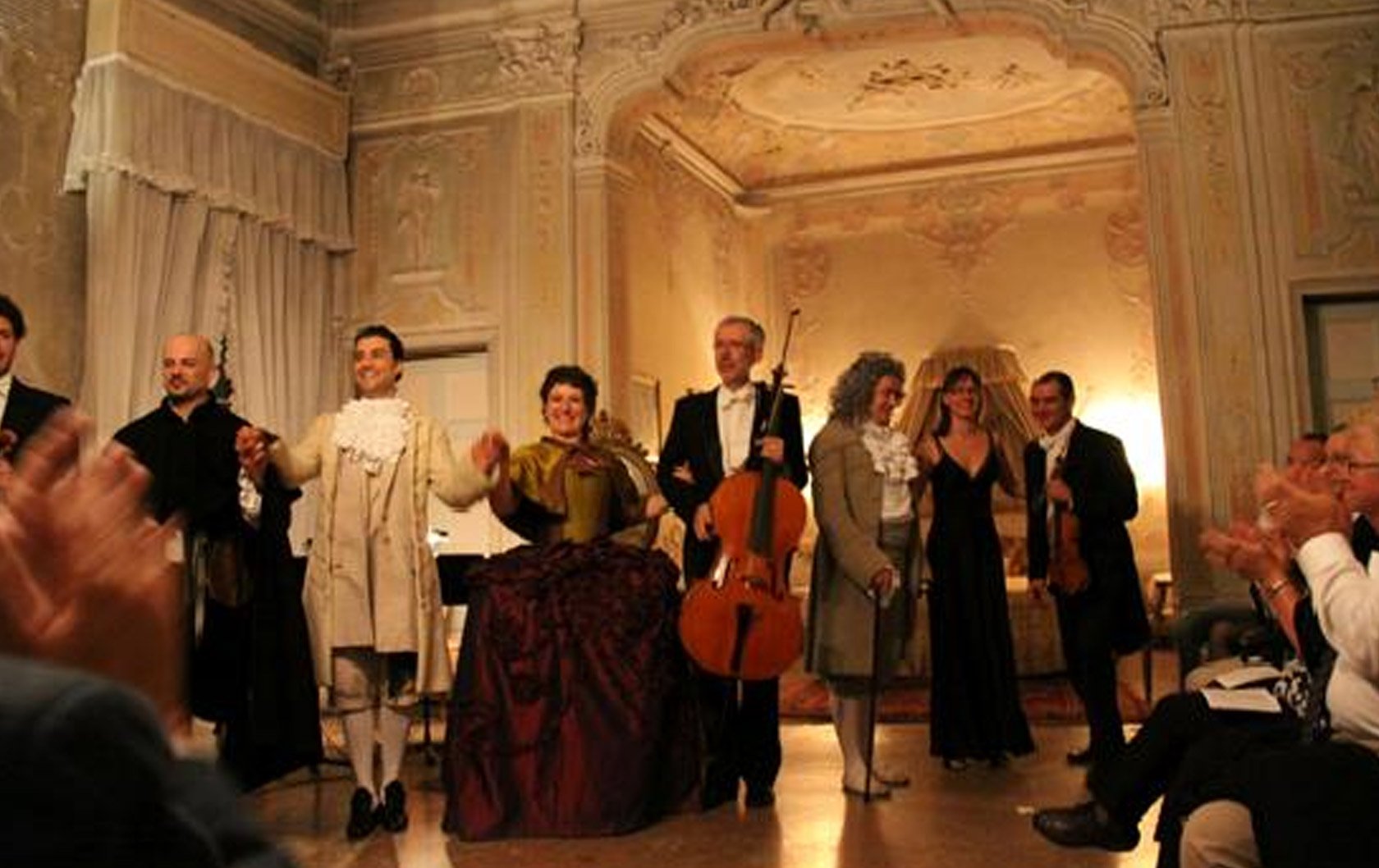 Music is woven through the life and history of Venice. A concert or an opera is a wonderful way to deepen your enjoyment of this lovely city.
Enjoy fine music in unique and intimate settings at Musica a Palazzo. You can choose your opera, based on the day of the week and then move from room to room for different parts of the performance in a fascinating noble palace.
With the world-class singers and musicians performing as you all move through the beautiful salons, you feel like you are part of the story. The two hours fly by.
Have an early dinner in nearby Campo Santo Stefano before strolling to Palazzo Barbarigo Minotto for your Musica a Palazzo.
A unique aspect of this fine program is that you buy an annual subscription for €75 for unlimited concerts. Of course, as a tourist, you may just go once but think of the bargain if you manage to go twice!
Registration and advance reservations are required and can be done by clicking here
Current performances include La Traviata, Rigoletto, the Barber of Seville and Love Duets.
Of course, we invite you to stay in our lovely apartments in Venice:
Serenata with its terrace and views of the canals and San Marco is an 11 minute walk to Musica.