Traveling by train in Italy can be an especially nice experience if you give yourself time to enjoy the ride. Here are some of our tried-and-true tips to help you get the most out of your journey:
Get to the station early and figure out where the platform information will be posted. The platforms are assigned just minutes before the train pulls into the station. Use the train number because often your destination may not be the ultimate destination posted on the boards.
Enjoy our favorite pre-train experience which is to find a café in the station and relax for 20 minutes or so, enjoying a cappuccino and pastry, watching the world go by. The main stations have several cafes, find the ones that offer table seating. Rome Termini station has really amped up its café and restaurants, there are many to choose from offering everything from a simple coffee to pasta made-to-order. The food and beverages are fresh and well prepared. Typically you pay first at the cash register — Cassa —  for your order and then bring your receipt to the counter to place your order with a small coin tip for the barista
If your train journey is several hours long you can buy a sandwich (panino) to go since food service on the trains is very limited.
Restrooms in the large train stations charge €1 for admission to the toilets. You pay by coin at a turnstile at the restroom entrance. Well worth the price for a clean, safe restroom in the large and crowded stations.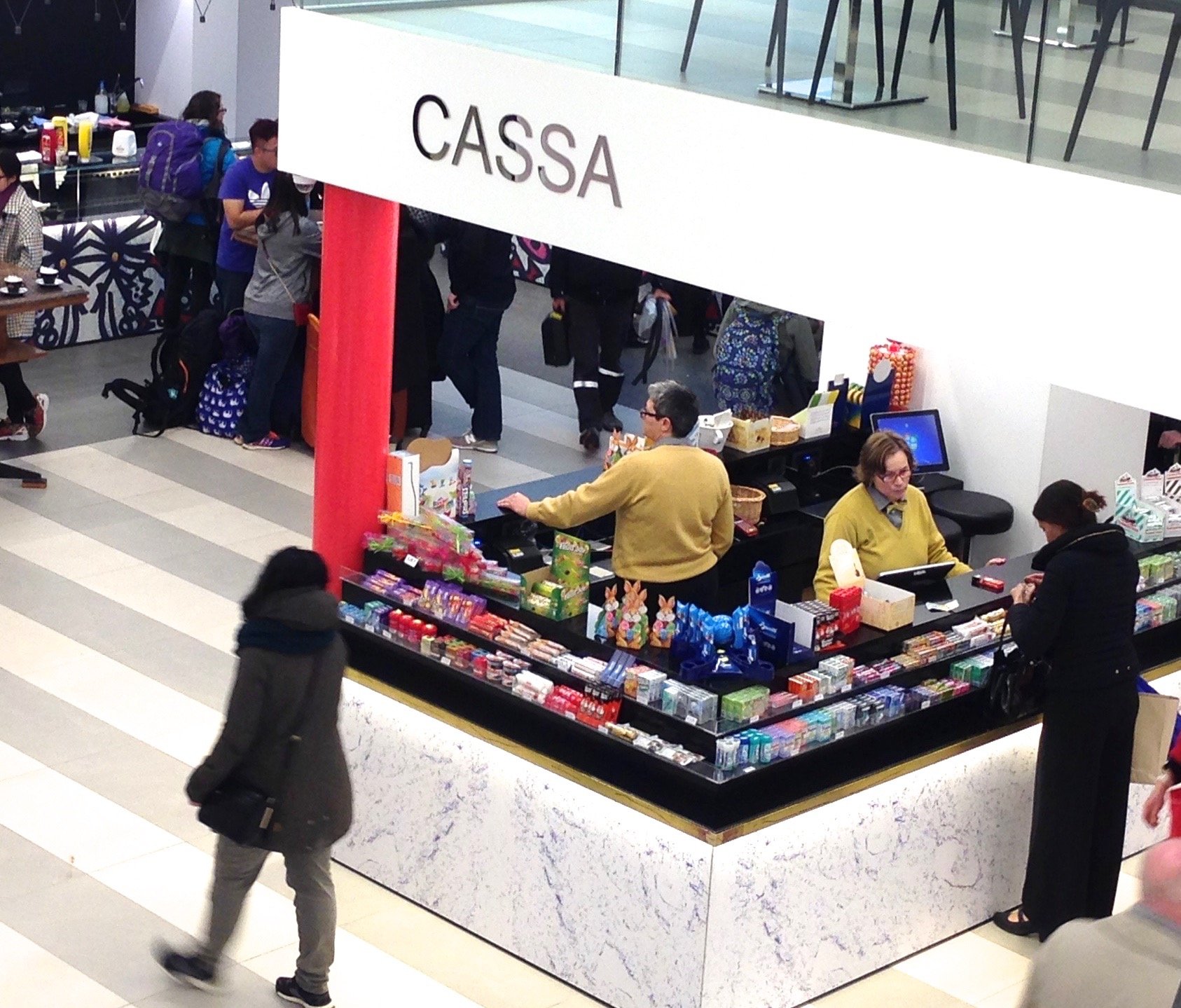 Now sit back, relax and enjoy the ride!