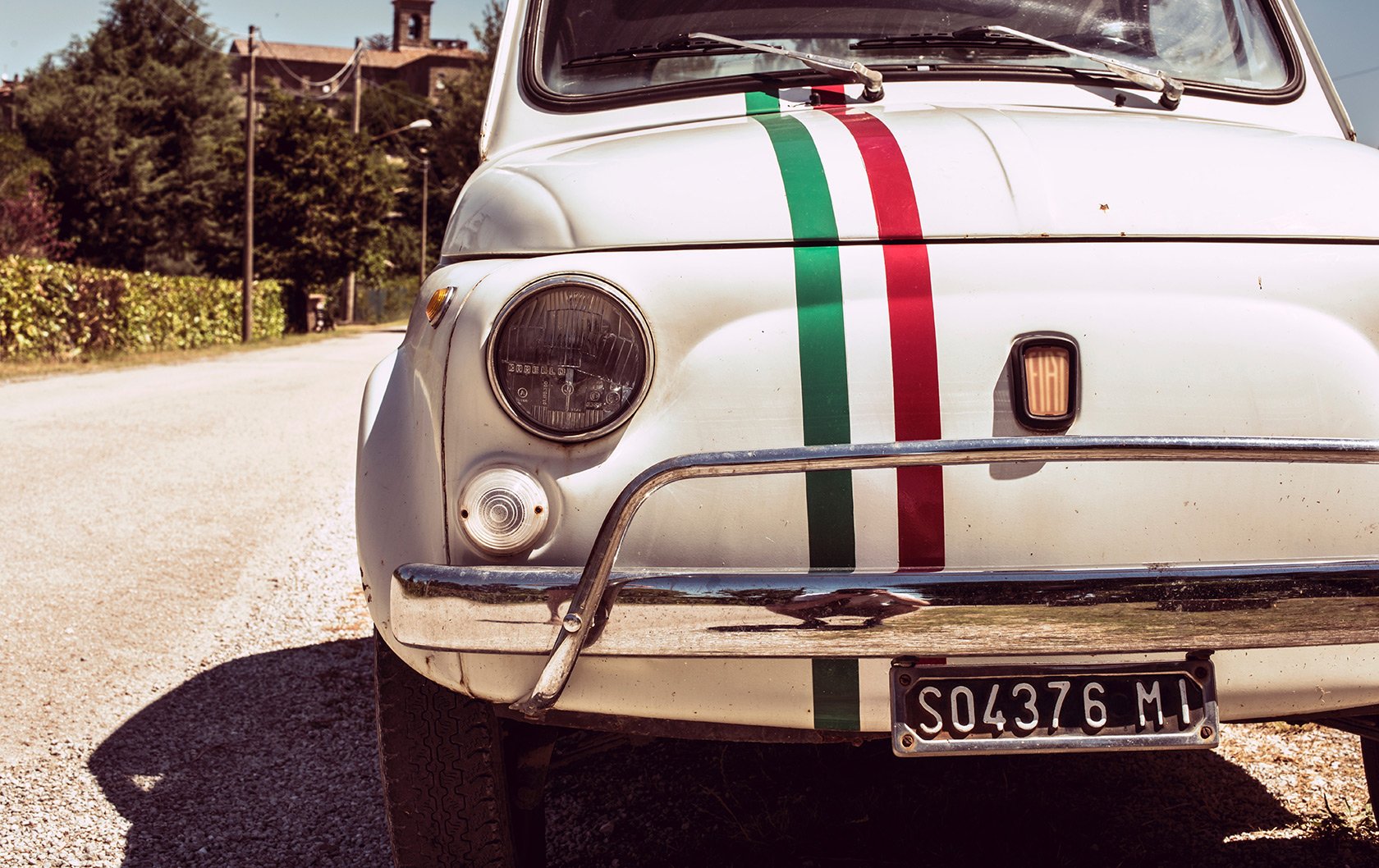 Our guests often need to figure out whether and how to rent a car for their Italian vacation. Auto rentals, gas and parking can be pricey so it worth giving some consideration to this question before you assume a car is essential. We strongly recommend you organize your car rental before you leave for Italy, you'll have the benefit of being able to price compare more easily, check to see what's covered by your auto insurance and get any other questions answered ahead of time rather than trying to figure all of this out once you are in Italy.
Cities: If you are staying in Rome or Florence a car will be more of a liability then a benefit. All the tourist sites are within walking distance or reachable by public transportation. In Venice it goes without saying that you won't need a car! Driving in Rome is not for the timid; streets are not well marked, signs are confusing (a fun game is to have your kids count how many directional arrow signs they can spot for the Rome Zoo…it seems all roads lead to the zoo!). And Roman drivers are competitive and relentless! In our opinion Florentine drivers are more patient and courteous. The historic center of the major cities are limited traffic zones (ZTL, Zona a Traffico Limitato) requiring locals to have a special transponder, without which you are subject to significant fines. Rental cars do not have the transponder so when you drive into the center your car will be automatically ticketed and fined unless you ask the parking garage to register your car with the authorities in order to obtain a daily exemption. Ask the garage if they charge a fee for the registration service; some garages do charge a fee to cover this administrative expense. The traffic fine will be passed along by the car rental company to your credit card; you are liable for payment. Ask your car rental provider for information about this topic and read your car rental contract carefully.
When you rent from Italy Perfect in the cities, we can provide guidance on parking garages nearest your accommodations; daily price is in the range of €35/day. To have a car for day trips to the countryside from Rome and Florence, try day rentals from convenient car rental offices located in the city centers. Venice has car rentals at the airport and at the large garage in Piazzale Roma very close to the central Venice train station that is right in the city. In Florence there are offices for all the major auto rental companies within a few blocks of the Santa Maria Novella station, located on Borgo Ognissanti and Via Maso Finiguerra. In Rome, rental offices near the top of the Via Veneto are the easiest location to pick up or drop off a car. The other option is near the Rome Termini train station. The Rome airport is a handy spot for car drop off if you're arriving into Rome with a rental car and want to avoid driving in the city center. In that case we can recommend a reliable private driver who will meet you at the car rental drop point to take you into the center. Another clever idea if you're exploring Tuscany or Umbria before heading to Rome is to stop at the beautiful small city of Orvieto north of Rome, sightsee, have lunch, drop off your rental car there and catch the train to Rome.
Countryside: If you are staying in the Tuscan countryside, a car is essential. If you hope to rely on local busses or the train to get around then a stay in a country property is probably not for you and you'll do better to consider city properties where public transportation is readily available. While the cost to rent a car can add to the expense of a country stay, it is the only practical way to get from your accommodations to the grocery store, a pharmacy, sight seeing or to a restaurant. There simply isn't a convenient way to access these resources without a car. All of our country properties are in rural locations, but all have a town within a few minutes drive. The green Map tab on each Tuscan property webpage on www.italyperfect.com provides driving distances. In some cases you can drive to a nearby town, park your car inexpensively and take the public bus into Florence or Siena. This is handy if you're worried about driving into Florence or you have only one car and a large group with some wanting to explore the country while others prefer to spend the day in Florence. Be mindful of the bus schedule which is limited at night so that you don't find yourselves stranded in Florence late at night without a bus in sight. Or you can drive to Florence and park in the center quite easily, if expensively, or you can park on the outskirts and walk into the center.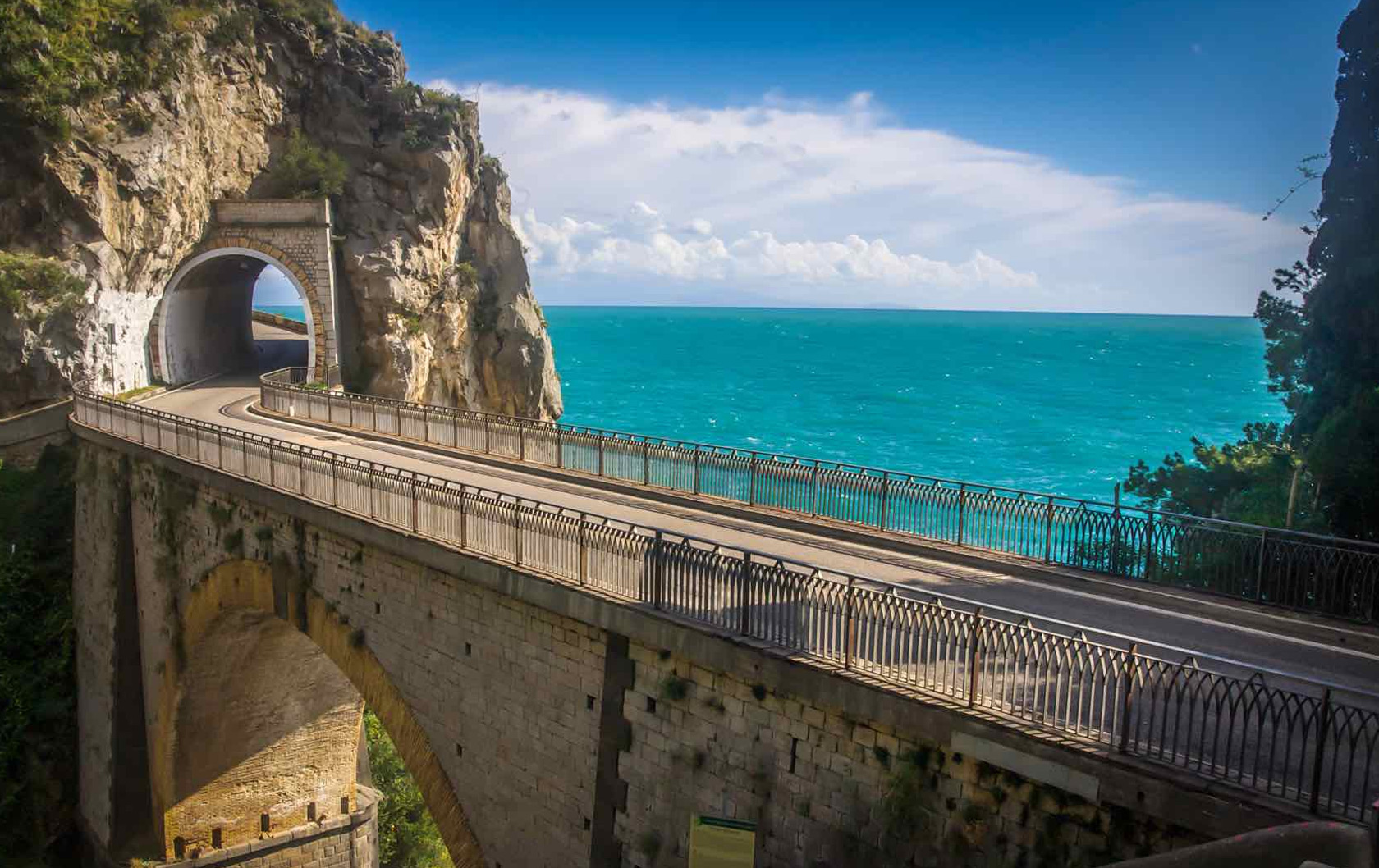 Amalfi: The roads in this area are good but can also be narrow and the scenic drives are along the seaside cliffs with steep drops. Local drivers are aggressive and parking can be hard to find. All to say, consider using driver services for at least some transportation. You can take the train to Naples or Sorrento and then a driver or pick up a rental car in downtown Sorrento for local trips.
General Tips
Pay attention to the hours the car rental office is open. You're probably used to 24×7 hours but in Italy, Sundays, holidays and hours that fall outside of the standard business day are often not staffed. If you need flexibility beyond the standard hours the airport locations will have the longest hours but even then make sure you have instructions on what to do if you need to drop off a car very early or late at night, or on a Sunday or a holiday, when they'll be closed. If you use our recommended AutoEurope, I suggest telephoning them to get help sorting out locations and hours. Use the code EXCELLENT when they ask.
Never, ever leave valuables in view in the car and never leave valuables in the trunk overnight! If you must leave valuables in the trunk for the day while you're sightseeing park only in a private garage or lot with a parking attendant on duty all day, don't park on the street or in an unattended self-pay lot.
Before you drive your rental car off the lot make sure that the gas tank if full. We've pulled away more then once to find the tank low on fuel. If the car is hatch-back style with a hinged cover make sure the cover is there as this is the only way to hide valuables in a hatch-back. We rented a car once to discover the hatchback cover missing.
A private driver will probably be more expensive than renting a car for the day for a countryside excursion but the expense might be outweighed with the relaxation of not having to navigate deal with parking and a friendly driver who might show you some off-the-beaten path sights and trattorie restaurants where you can comfortably try the local wine. Estimate €1/kilometer.
For a group of four or more people, renting a car to get from Florence to Venice, for example, might be more affordable then the cost of train tickets and you'll have the opportunity to make some interesting side trips. However factor in the added time to pick up, get fuel, get lost for a portion of the time, drop off the car and the increased time for these logistics might not be worth it. Get the cost for train tickets on this link where you can also order tickets.
The trip between Rome and Florence or vice versa is fastest by the high speed train. If you're flying into Rome, arriving in the morning, and heading straight for Florence the train is faster and easier then a car. There is a direct train from the airport to Florence about 11am. It's about 40 minutes to get from the Rome airport to the Rome Termini train station via taxi or the Leonardo Express train and only 1 hour, 40 minutes by high speed train from Rome to Florence where you can enjoy a nap after your overnight flight. The drive to Florence from the Rome airport takes 3.5 hours without adding the time you'll spend in line at the car rental counter, getting lost, stuck in traffic and the hassle of finding parking once you arrive in Florence.
A GPS system is very helpful but not infallible. Country properties are in rural areas, often without a specific address along the lines of "Red Rooster Farm on Old Country Road". So GPS can only get you to the nearest little village. Having a Wi-Fi connection with online maps or a good paper maps is recommended.
We recommend AutoEurope for car rentals in Italy. They are a North American broker that negotiates competitive rates with all the major car rental companies. Your price is firm, no strange charges after the fact. If you find a better price directly from one of the majors, call AutoEurope to ask for a price match. Use the code EXCELLENT when they ask.