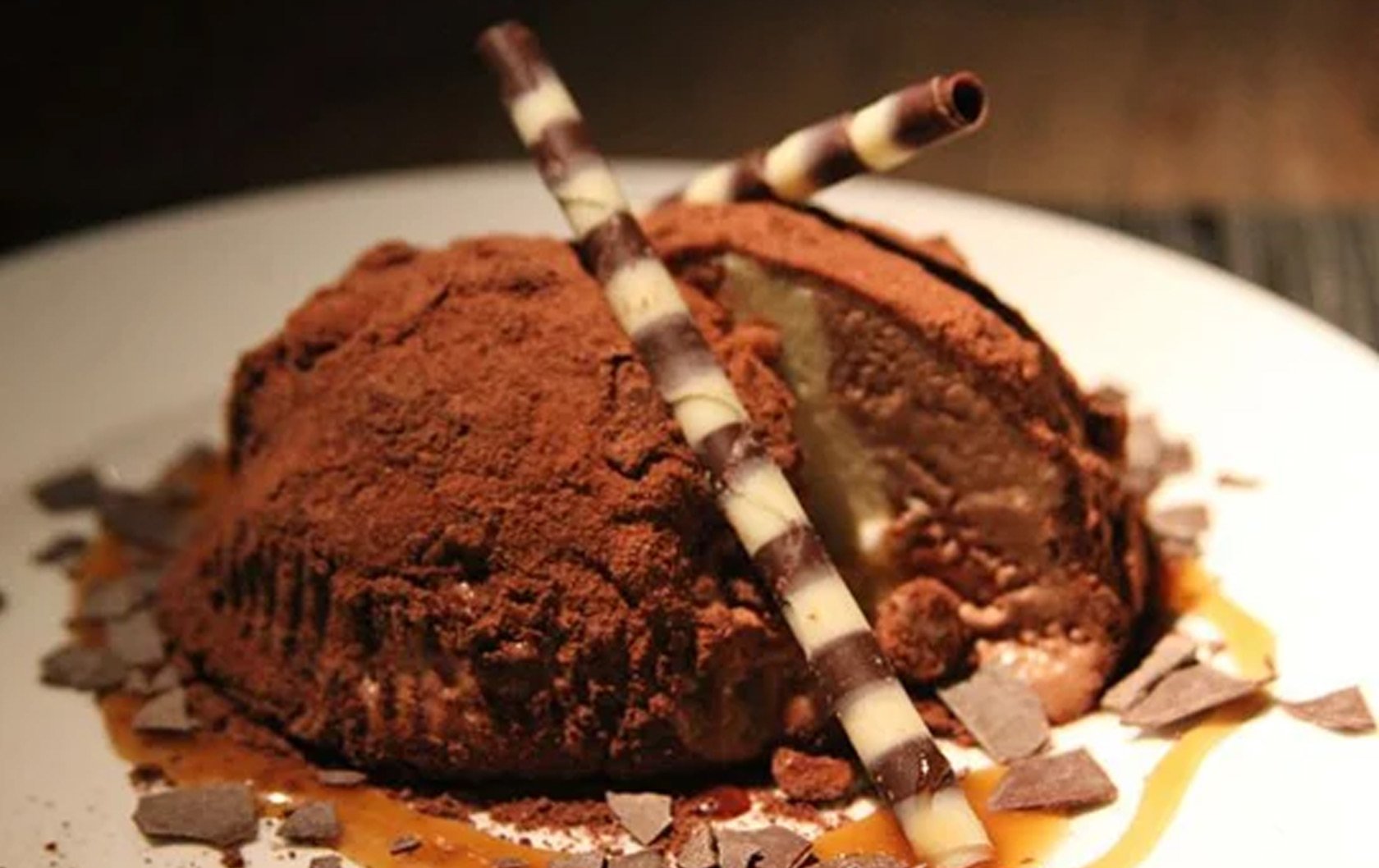 A tartufo ice cream treat is a 'must-try' for chocolate or gelato lovers travelling in Italy. Legend has it that this decadent sweet was invented for a visiting King by an artisan gelato maker in Pizzo, a small town in Southern Italy. Whatever the origin, it's a winner!
Quite simply, it is a scoop of gelato, with a fudge-like center, coated in shell with many variations, served with whipped cream and a cookie. The name tartufo, meaning "truffle" is a nod to its striking resemblance to the truffle, but it tastes more like heaven than the earthy truffle.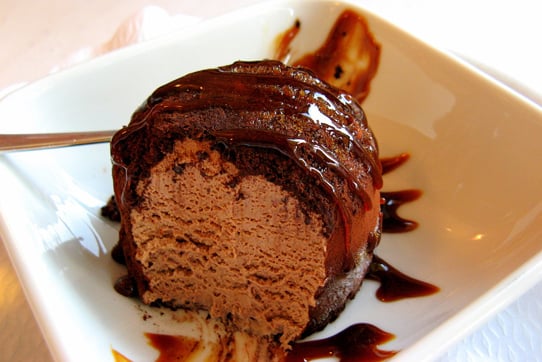 Tip: This rich dessert is great for sharing. Or if you're bold, enjoy all to yourself!
Another legend has it crafted out of necessity, when the palace didn't have enough cups for every guest to be served, so this gelato could be served on a plate. No matter how the story goes in the end the King bestows a title upon the gelato-maker and declares Tartufo to be the "king of gelato."
Cafes lining Piazza Navona in Rome are known for their spectacular versions of tartufo, and for their competing claims of being the 'original.'  Tre Scalini on Piazza Navona has always been our pick for a tartufo indulgence. Italy Perfect has several nice vacation rentals near Piazza Navona.
The Pasquino apartment is just steps away from Piazza Navona, allowing you to easily return to the competing tartufo vendors to test their claims. Sleeps 5 with 2 bedrooms, 2 baths.
Romulus, warm and charming, has its own history. A cardinal of the church in the mid-1700s bequeathed the palazzo to the women in his family line. As each woman was married, she was given an apartment and so on down the line until these days. Sleeps 4 with 2 bedrooms, 2 baths.