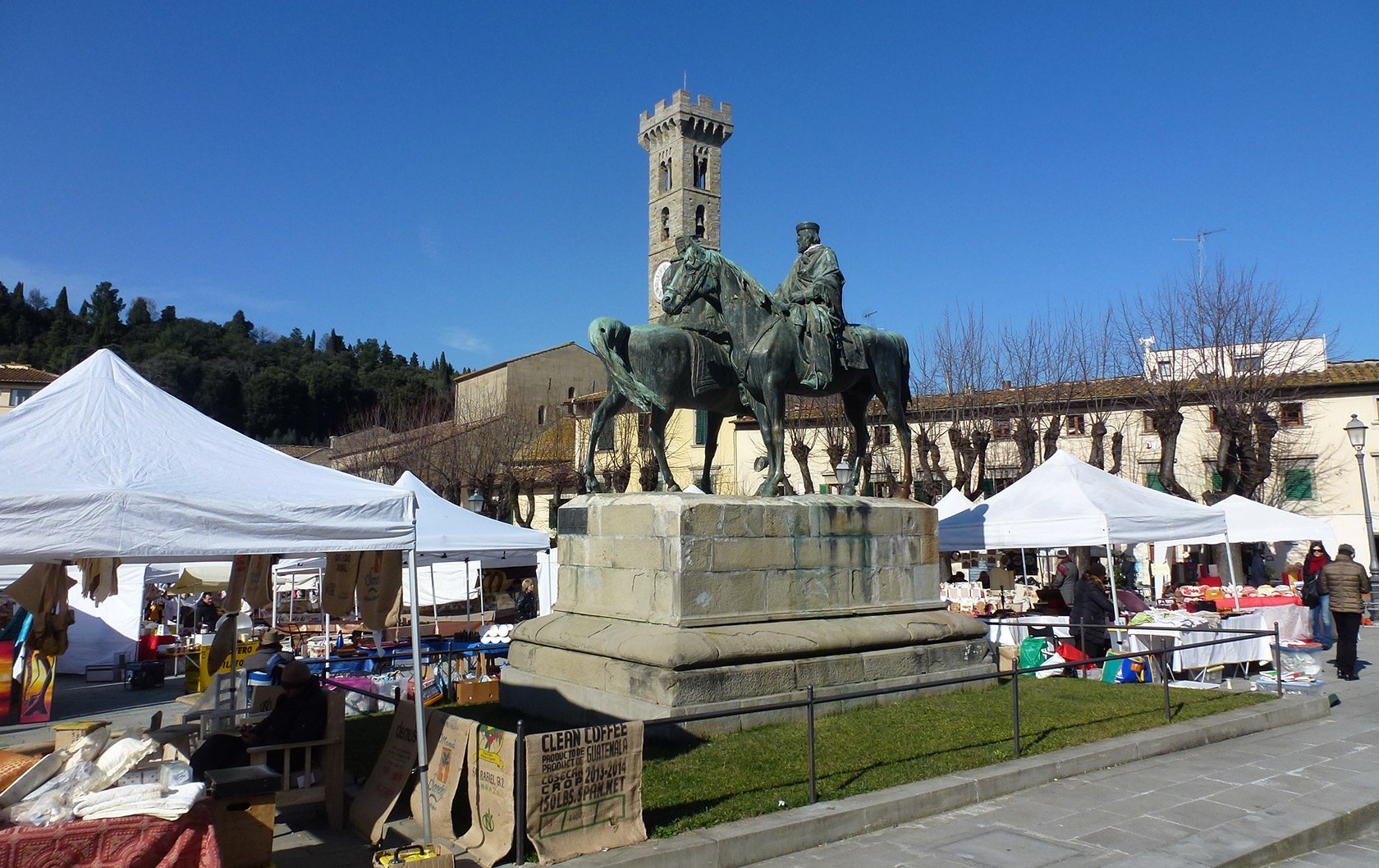 The narrow and crowded streets of Florence are filled with delights but you may find, as we do, four nights into our stay, that we need a respite and Fiesole is the perfect solution. On the heights above Florence, the ancient town of Fiesole welcomes with amazing views, a small historical area with an evocative Roman amphitheatre, Etruscan temple and two nice, small museums.
To crown our trip, we had a leisurely lunch at is one of the best restaurants in the area, La Reggia degli Etruschi.
It's easy to reach from Piazza San Marco (near the Accademia) in Florence. Take the #7 city bus, purchasing an inexpensive bus ticket at the machine next to the bus stop. It is about a 15-minute ride up the hill with scenic views at every turn. Descend the bus at the end of the line in Fiesole's tiny main piazza. The amphitheater/ Etruscan temple/ museums are a block away. Or head up a short, steep uphill street to La Reggia degli Etruschi restaurant. If the hill is too steep for you, call the restaurant and they will send a car for you to the piazza below. Our lunch was absolutely delicious, topped only by the magnificent views from our table overlooking the hills of Florence. A most memorable and enjoyable excursion!