Romans love many things, and shopping is high on their list. To get a taste of bargain hunting, Italian style, why not visit a flea market or two? Here we've compiled a list of five interesting flea markets within this glorious city.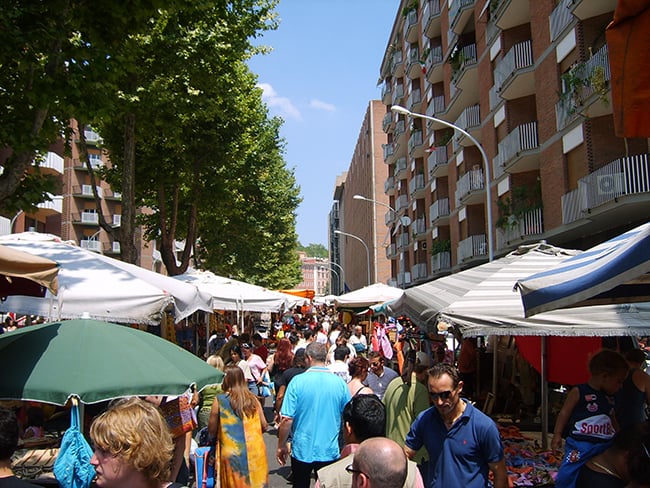 One of the best known of the markets is the Porta Portese Sunday morning market, situated in Trastevere. The market is open until 1pm and you will be hard pressed to get around it all – it is absolutely enormous! If you're looking for a bargain, perhaps a handbag or stylish footwear, you've reached the right place, but remember, "If it looks too good to be true, it probably is",  there are lots of fake designer goods. Alternatively there is a plethora of gorgeous vintage items which you'll find at the intersection of via Ippolito Nievo/via Ergisto Bezzi/Largo Francesco Anziani.
Next on the list is the Borgo Parioli market, situated between Via Tirso 14 and Via Metauro 21, within one of Rome's most exclusive residential areas. There is a good chance you'll come across some really classy and classic bargains – perhaps some vintage jewelry or silverware if you're lucky. This is a weekend market, open on the first three weekends of the month, from 10am to 8pm.
If clothes are your 'thing', a visit to the morning flea market of Via Sannio in the Porta San Giovanni area, should put a smile on your face. Here, you'll find a very good variety of new and vintage clothes as well as some truly gorgeous leather jackets and shoes. This market is open Monday through Saturday from 8am until 1pm.
For all those who enjoy walking amongst unusual and interesting artifacts, the La Soffitta Sotto I Portici market, set up under the impressive Piazza Augusto Imperatore portico and just off the popular Via Del Corso, takes place every first, third, fourth and (when there is one) fifth Sunday of the month, with the exception of the month of August. On display are a vast array of collectibles of books, stamps, coins, antiques etc. This Rome flea market has become a reference point for Roman collectors.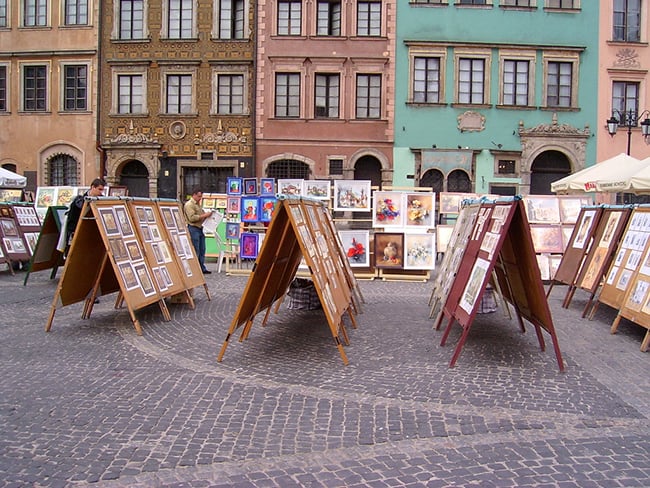 Saving one of the best markets for last, is the Mercato delle Stampe (meaning the Prints Market) in Piazza Borghese. For lovers of all things printed, this is the market for you. Within it, you'll be able to browse through books, including genuine, second hand and antiquarian ones, old prints, and back issues of specialist magazines. There is usually a plentiful variety of illustrated art books to spend time with. Open from Monday through Sunday from 7am to 1pm.
There are just a few things to bear in mind when visiting any market. First of all, it's always a good idea to start early if you want to find the best bargains. Secondly, don't carry valuables with you; the flea markets are, after all, a busy environment and things can easily get lost or 'be relieved' from you (in short, watch out for pickpockets!). Third, remember to barter! Italians are in their element when put to the test and you'll have lots of fun when attempting to get the best price. Make sure you wear comfortable shoes! You could be walking long distances and, on cobble-stoned streets, you won't want the additional distraction of sore feet! Remember not to get too carried away shopping; as tempted as you may be, don't buy more than you can carry home in your luggage. And last but not least, there is a good opportunity to sample some of Italy's local delicacies while you stroll through the markets. From savory "lupini" beans to (in season) warm "caldarroste" (roast chestnuts), you'll really feel part of the 'bella Italia' for the day!
Photos by A. Kotok, A. Malatesta and D. Restivo under Creative Commons