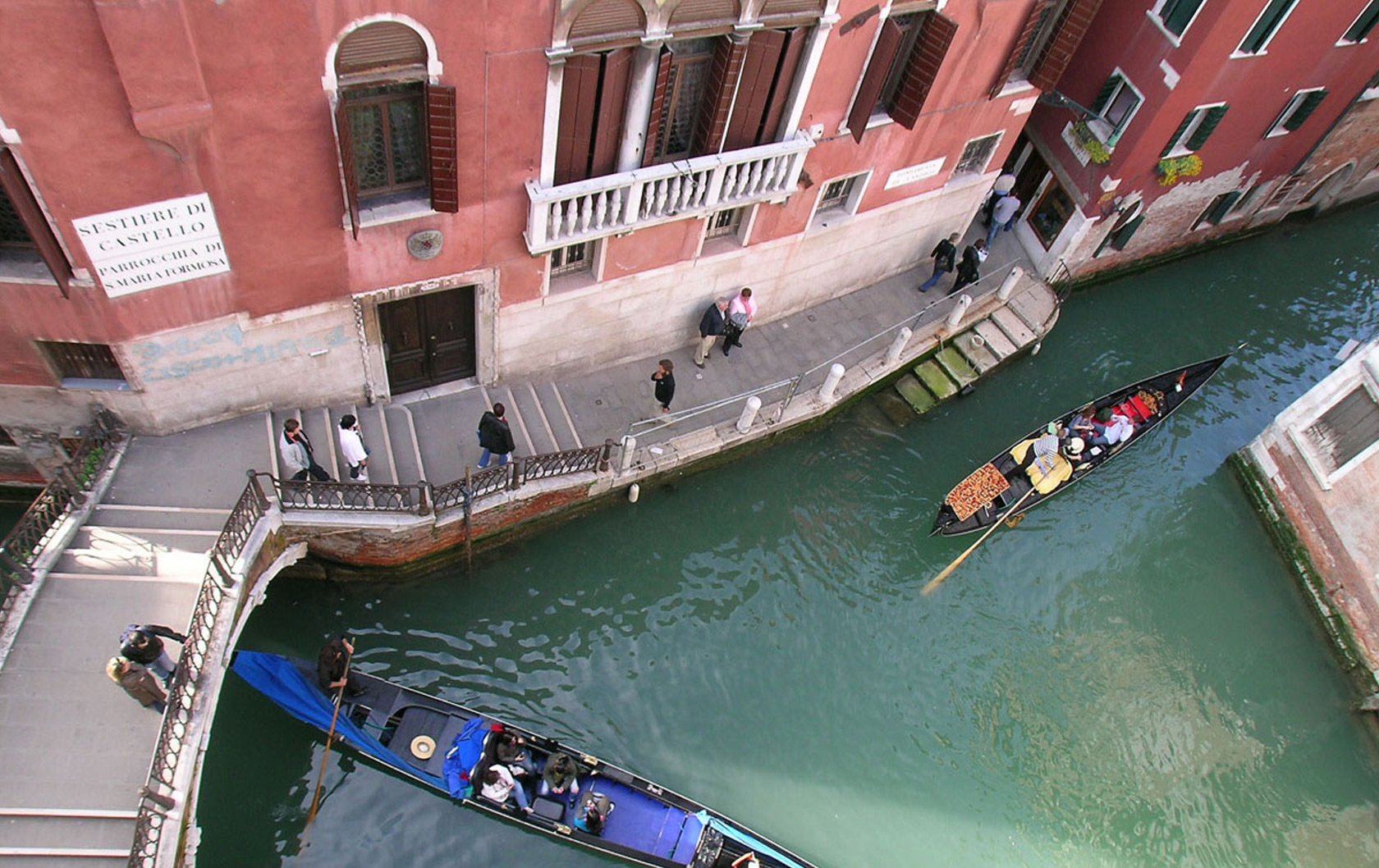 A Day in the Life — Inspections in Venice: The Italy Perfect Team travels frequently around Italy to inspect the properties it offers. It is a fun job, but it is also a lot of work. Here is some insight into a recent day in Venice.
7:00am Prepare to depart for Venice from lovely Giovanna Florence apartment where we stayed. Fueled with freshly made coffee we tidy up and hide our luggage in order to video the apartment and photograph the terrace as soon as the sun comes up. Quick showers, pack up and final check to make sure we didn't forget anything. Walk to train station.
9:00am Nice cornetto (croissant) breakfast in Florence train station.
11:00am Mobile Partners Desk! Catching up on work en route. No time in schedule for lunch on arrival in Venice so grazed on potato chips onboard train, in preparation for a busy afternoon.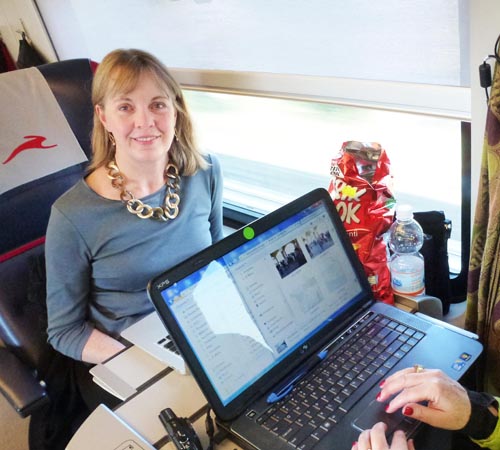 12:30pm Initial inspection and photo shoot of four small apartments in Cannaregio. What a great neighborhood, so central, so Venetian.
3:00pm Inspection of apartment overlooking Saint Mark's basilica for which we had high hopes. What an astounding view, but unfortunately the dirty windows were echoed in the dated, worn furnishings and small dark bedrooms with lumpy mattresses. Big disappointment!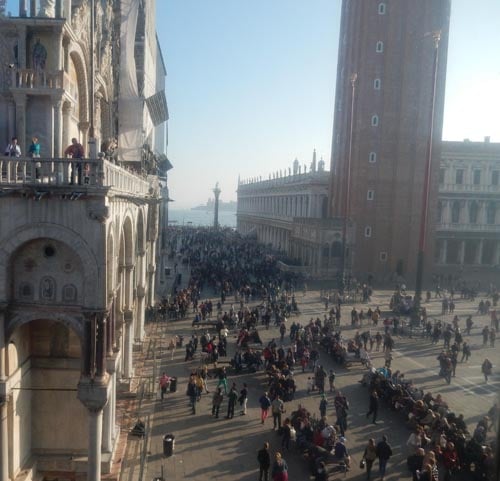 The bathroom and cluttered kitchen were last updated 40 years ago, although the collection of artwork was impressive. The owner is comfortable with the state of things and not interested in adding air conditioning either. Sadly, we reject this apartment.
4:00pm Meeting with a local friend at a café for a Spritz Veneziano (Prosecco and Campari) to mourn, as evidenced by our serious faces, the Saint Mark's apartment that could be so lovely but has so many defects our guests would not be happy. Famished from lack of lunch we devour tiny bowl of potato chips provided with our Spritz's. (Uh oh, 100% carb/grease/salt/sugar day so far.)
5:00pm Re-inspect a nearby favorite apartment, Serenata, where we found it as nice as always and suggested refreshing the paint in some of the more trafficked areas. This apartment is booking up quickly for 2015 in anticipation of the Biennale, if Venice is in your plans, don't hesitate! (That's the Serenata view in the top photo here.)
6:00pm We stayed in a newly renovated apartment that didn't have Wi-Fi yet so we decamped with our computers to a really nice local bar to check our email. With Marvin Gaye tunes playing in the background, we catch up on emails. A little white wine and a schiacciata (salty crisp pizza bread) to stave off starvation for the use of their Wi-Fi. (150% carb day now!)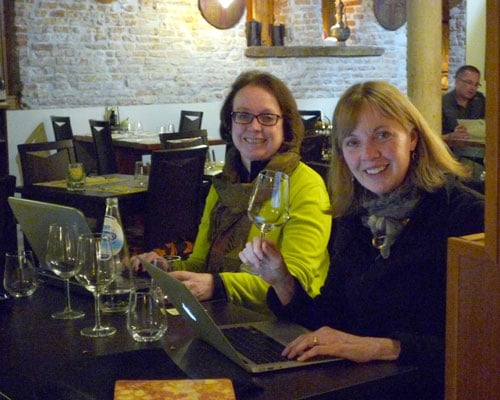 7:00pm Returning to our apartment, we found chilly temperatures, realizing that turning on the heat had been overlooked, so a phone call to the apartment owner, and with some remote diagnostics, all was put right.
8:00pm Our first real meal of the day! We chose to dine in a fine restaurant, Boccadoro on the same campo (piazza) as our accommodations and enjoyed mussels, pasta with canoche and squid, seafood gnocchi and grilled breem with a lovely Veneto wine. The preparation was inspired, presentation lovely as was the service. Back to our apartment to call office back in USA. The end to another interesting and fast-paced day on our Italy property inspection agenda.