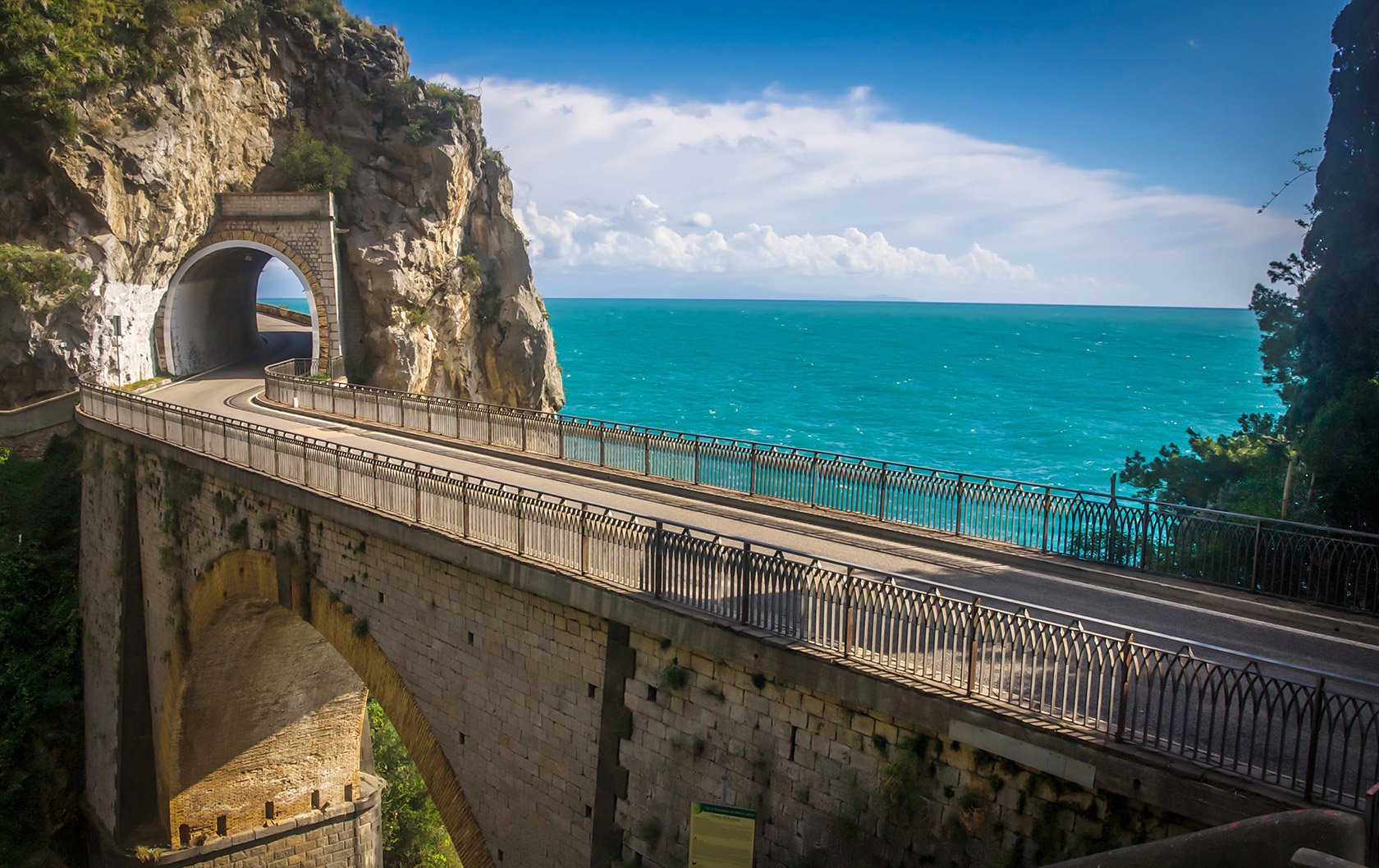 We have put together some really helpful and practical advice of things you should know about driving in Italy in the blogs linked below. Here are some of the most frequently asked questions we get from our guests for our vacation rentals in Italy.
What is it like driving in Italy?
The roads are good and the signage is good. With GPS, navigation is usually pretty good. But you do have to pay attention while driving. The roads and the lanes on the highways are narrower than what you are probably used to. Drivers on the highways may drive really fast and may tailgate. Drivers in the larger cities may be aggressive. In cities there are many motorbikes that dodge around moving cars dangerously. Whether or not you are using GPS, the words you hear or read are probably unfamiliar so you have to pay close attention to signs. The traffic signs are totally different and you must review them or you can get into accidents by doing things like going the wrong way on a narrow one-way street or ending up in a pedestrian area surrounded by police.
I'm a nervous driver, do you think I should drive in Italy?
No. If you are a nervous driver and no one else in your group is comfortable driving, then we recommend stays in the cities where a car is not necessary. Italy Perfect city guests receive private driver recommendations for relaxing country excursions.
I'd like to explore the countryside in Tuscany, what do you think about driving around there?
It is a lovely thing to do. Just leave your cares behind and let things take as long as they do. Enjoy getting lost and discovering beautiful vistas and charming villages. Don't combine driving with wine tasting;-) Instead of driving yourself you might go with a small group tour or private service who know the best wineries and restaurants for your enjoyment. Beware of the ZTL when driving in Florence.
Since most destinations have several routes that will, eventually, get you to your destination, it is best to plan your time in advance if you take scenic routes. Especially if you are checking into a vacation rental where there isn't staff on duty 24×7 to welcome you.
We are planning to visit the Amalfi coast by car, will it be a fun trip?
The drivers in that area can be pretty impatient. They have to deal with narrow roads along cliffs that adapt to mountainous geography while tourists bumble along slowing them down. Grrrr. They dart out from side streets forcing you to brake suddenly or careen around you in a curve. If you have a calm and experienced driver in your party, don't hesitate. If you don't, take the train and/or hire a driver.
Who should we rent a car from?
Based on our experience, we recommend Auto Europe. They seem to be able to get the best prices. We find, even if we are renting for the next day, we get a better rate from AutoEurope online than if we go directly to the rental office. When a random charge shows up on your bill, just call Auto Europe, they will straighten it out.  They have some good helpful articles, too. Italy Car Rental FAQ and Driving in Italy.
Links to Italy Perfect's popular blogs on this topic
Drive to these lovely Italy Perfect Vacation Rentals