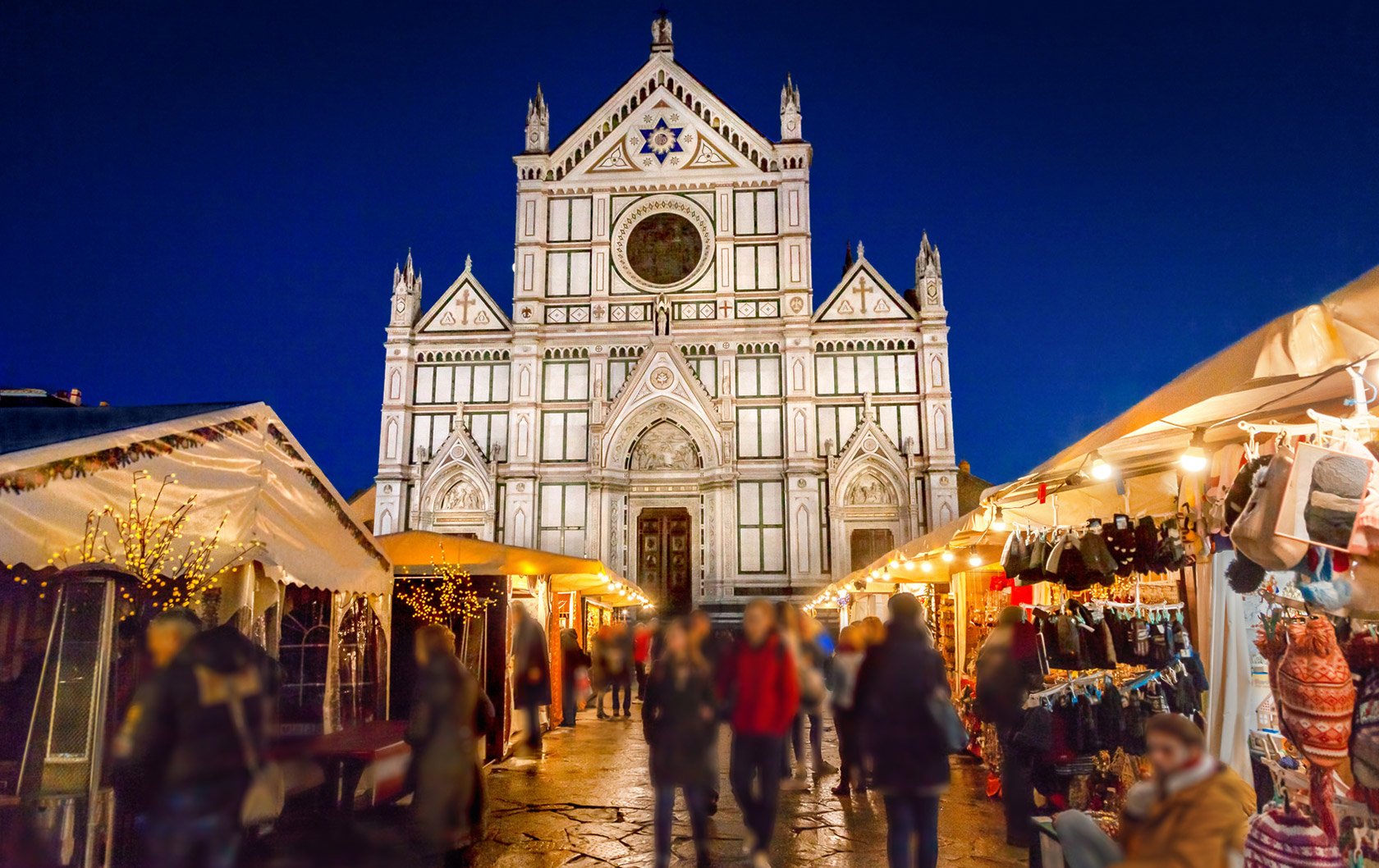 Hard to believe, but it is not too soon to start holiday family travel planning! Our properties are filling up in the cities, but there's still time to book the perfect Florence apartment for your family to enjoy during Christmas and New Years. You probably haven't yet thought about whether you or your in-laws will host the holiday get-together so now is a good time to consider a getaway to Florence for a truly special experience that you may find more relaxing than holidays at home. Enjoy cool days, long walks in the Boboli Gardens and along the Arno River, museum-going,  shopping,  leisurely meals.
Tuscan cuisine has wonderful winter menus, dine on seasonal specialties like pizza with fresh porcini mushrooms or truffles, pasta with boar's meat ragu, delicious Tuscan soups, Chianina beef and of course, hearty Tuscan red wines certain to keep the winter chill at bay.
Larger apartments tend to book up early, so while summer is still upon us, it's a good time to corral the family and nail down your plans if Florence is in your holiday future. There is a great selection of roomy apartments that currently have good holiday availability.
Donatello is a gorgeous apartment for a memorable holiday, located in a prestigious historic center location. We have several other apartments in the same building for really large groups of family and friends.
Arrival on the high holidays of December 24, 25, 26 and January 1 is not always possible because our Florence team might be enjoying a well deserved celebration with their families, so please ask us first before booking your flights if your arrival plans occur on a high holiday.
Benozzo, Giotto, Medici and Mimi all in the same building right in the center of everything in Florence.
Keep us in mind if your holiday travel plans take you to Rome, Venice or Paris and London too, we have a wonderful selection of apartments that are sure to make your season bright!