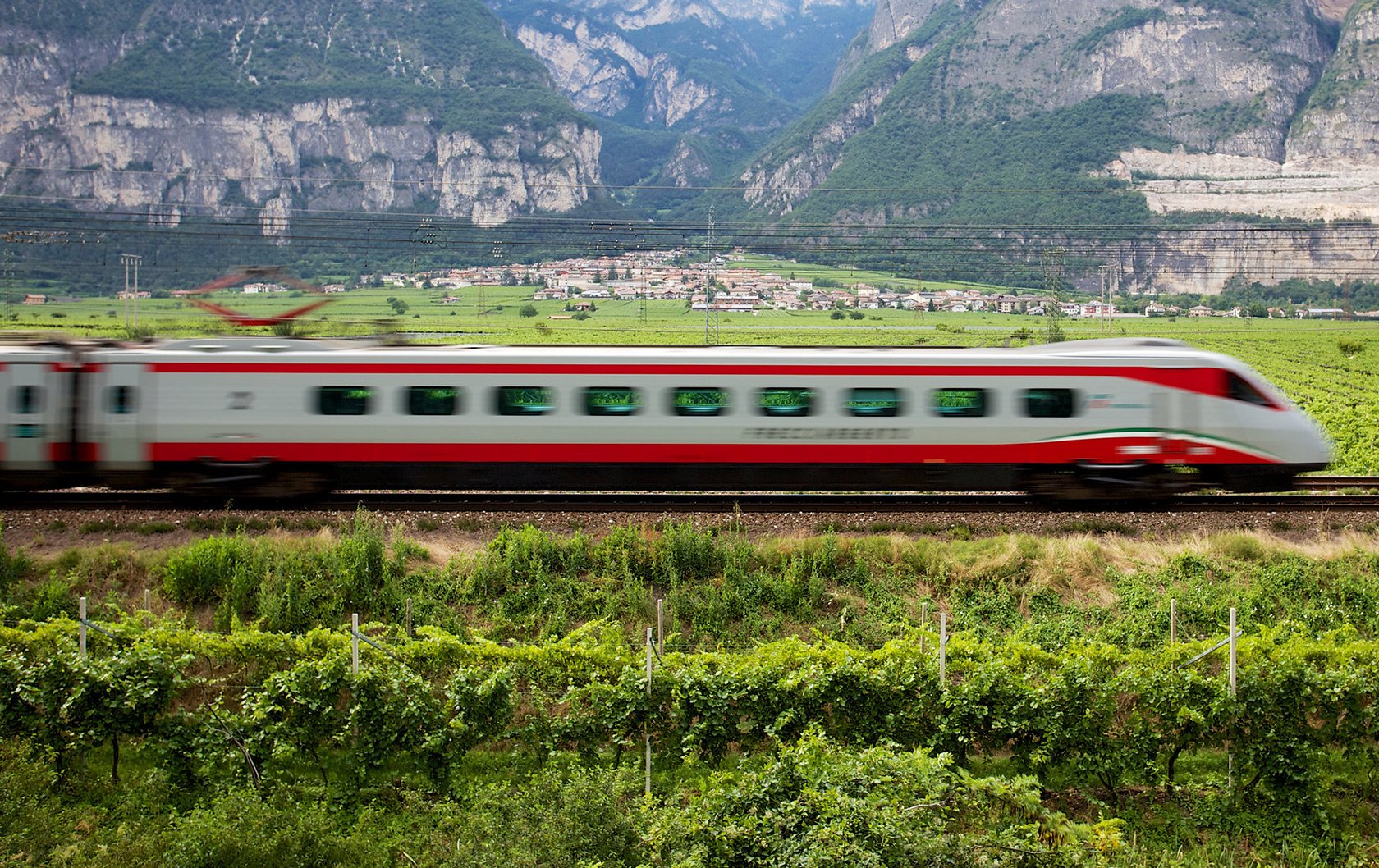 New direct train service from Rome airport to Florence and Venice, twice a day at 11:08 am and 3:08 pm. You no longer have to take the airport train to the main train station (Termini) and then take a second train onward. Just take the direct train at either of those times and arrive at your destination in the afternoon.
Compare the cost of this train with connecting flights that land in Florence or Venice. Keep in mind time required and your possible travel weary and jetlagged condition. The train is scenic and comfortable, takes you right to the city center on one of Trenitalia's aptly named Frecciargento (Silver arrow) high speed trains. Enjoy the view, the Wi-Fi and arrive in Venice or Florence in the afternoon to check into your vacation rental after it has been prepared for your arrival.
Trains that leave Rome Fiumincino airport at 11:08 am and 3:08pm daily, arriving in Florence in 2.25 hours and in Venice in 4.5 hours. Costs start at $68USD for Florence and $118USD for Venice. Check out pricing and schedules here. 
If you miss your direct train you will take the Leonardo Express train that leaves about every 20 minutes during the daytime to Rome Termini station and connect to one of the hourly trains to Venice or every half hour to Florence.
The Italian train system, Trenitalia, doesn't handle online transactions from outside Italy, so we recommend the RailEurope service that provides online booking and electronic delivery with credit card purchase. It also allows you to reserve both rail companies that share the tracks and stations that are, otherwise, separate websites.
Florence to Rome. There are currently two direct return trains from Florence to the Rome airport:
Depart Florence 7:38am, arrives Leonardo da Vinci airport at 9:52. Frecciargento 9401.
Depart Florence 11:38am, arrives Leonardo da Vinci airport at 13:52. Frecciargento 9415.
Photo by Andrew K. Smith (Creative Commons)