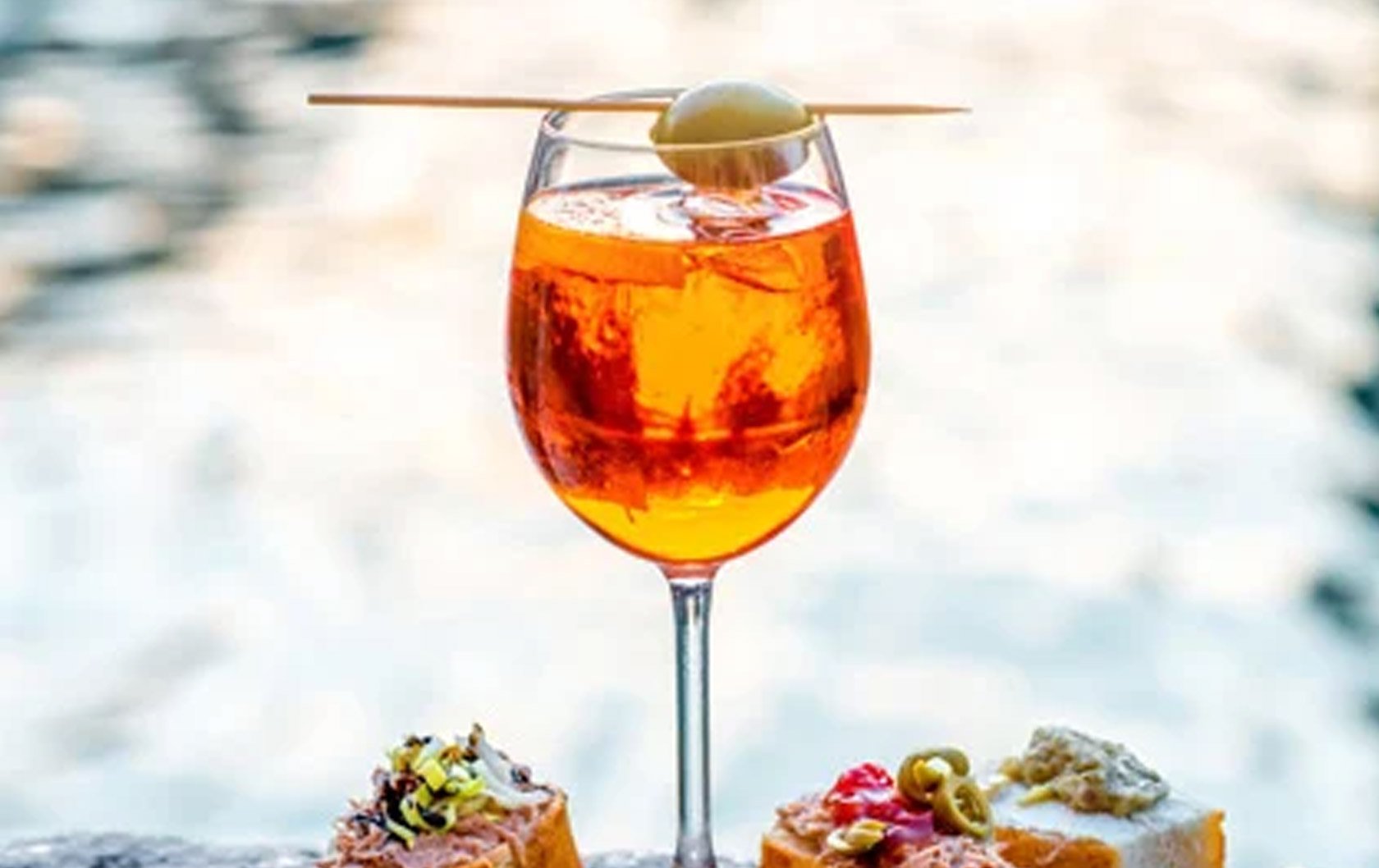 Relax with a reverie of your trip to Italy while you sip one of these iconic Italian aperitivi (pre-dinner cocktails). An aperitivo is your chance to transition from your day to dinner, lightly alcoholic to relax and with some flavor and nibbles to stimulate your appetite.
The classic Italian aperitivo is often based on one of the refreshing bitter vermouths of Campari or respected alternatives Aperol and Cinzano.  If bitter doesn't appeal to you, sip a Bellini or a flute of prosecco, Italian sparkling wine — like champagne.
Refreshing and tasty is the Spritz that is popular in Venice where it originated. 3 parts prosecco, 2 parts Aperol (our favorite), 1 splash soda.
Famed in cinema, the Negroni combines 1 ounce (2 tbsp) gin, 1 ounce Campari , 1 ounce sweet vermouth (Martini is the classic Italian brand). The glass is garnished with a twist of orange peel.
The Americano is similar to the Negroni, with 1 1/2 ounces Campari, 1 1/2 ounces sweet vermouth and 3 ounces club soda. Garnish with a twist of orange peel.
From renowned Harry's Bar in Venice, is the Bellini that features prosecco and peach puree for a very pretty presentation and a sweet taste.  3 ounces prosecco and 2 ounces peach puree.
Named for the hero of the unification of Italy, the Garibaldi is 1 ounce Campari, 3 ounces orange juice over ice. Garnish with half a slice of orange. A sipper.
Cin cin!