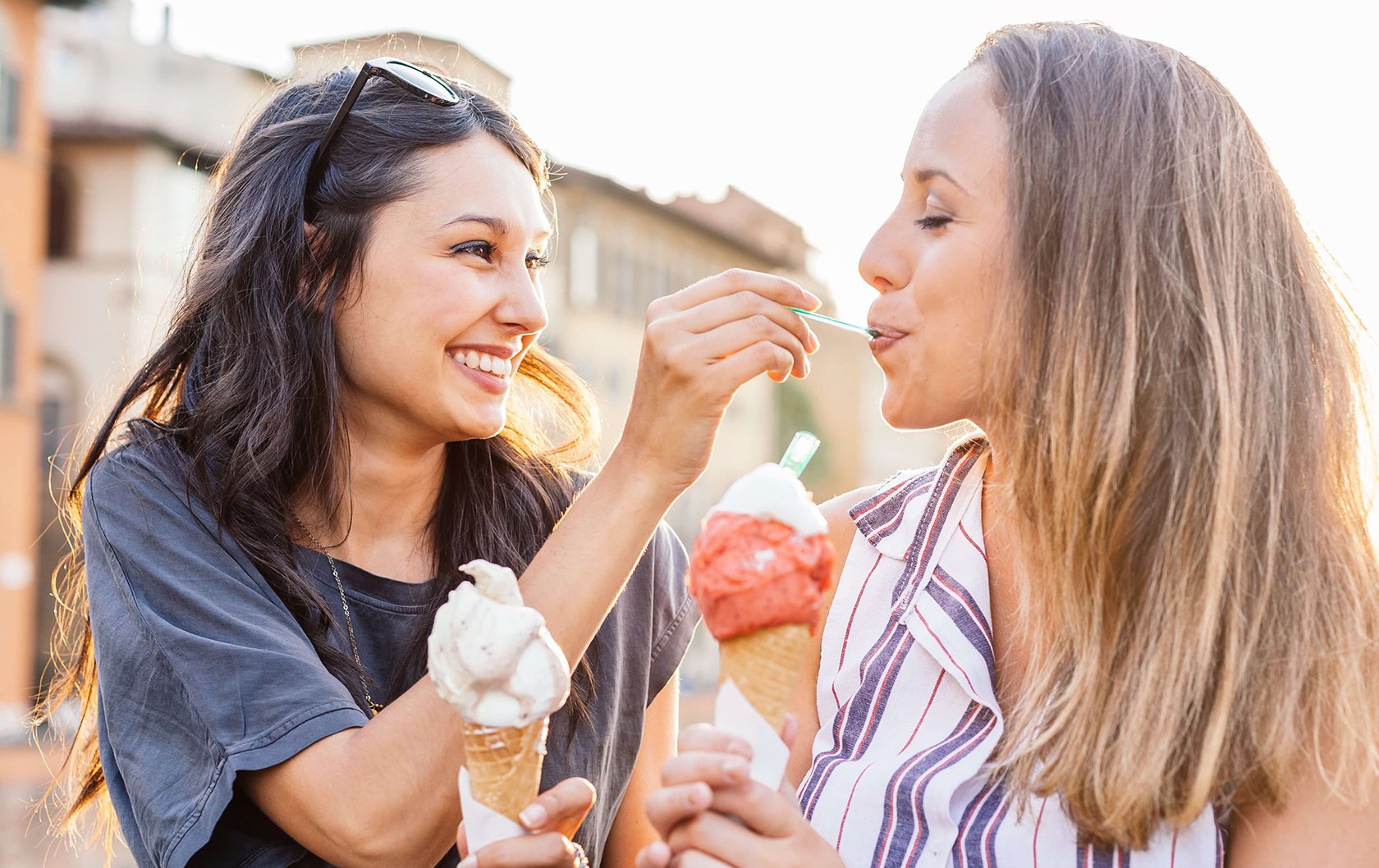 One of the yummiest treats you can enjoy when you are on vacation in Florence, Italy, is gelato. There are many fantastic gelaterias scattered all over Florence. It shouldn't be too hard to find one, but to whet your appetite, we have some sweet suggestions for you. Wherever you stay on your Florence vacation, you'll quickly learn the lay of the land and the proximity to the nearest gelato shop. Vacation Perfect has many outstanding vacation rentals in Florence, Italy, that will suit you and your family's needs, and a gelateria nearby that satisfies your sweet tooth.
Gelateria La Carraia has been open in Florence since 1990. There is a mix of classic flavors and unique twists. Try one of the three house specialties: white chocolate with pistachio sauce, cream with orange sauce and dark chocolate, and cream with waffles and chocolate.
A gourmet favorite not far from the Duomo and San Lorenzo market, they offer seasonal favorites made fresh daily.
Located in the trendy Oltrarno area, a short walk from the Ponte Vecchio and Pitti Palace, they are true artisans with simple, fresh flavors. Their vanilla gelato, always a classic, is sublime.
This old, small gelateria has been in operation since 1939 along a side street in Florence. Despite its size, there are many fantastic flavors here to sample. Some highlights are lavender, persimmon, and honey sesame. "Perché No!" roughly translates to "Why Not."
For those looking for a gelateria with an even longer and storied history in Florence, you can head to Vivoli. This gelateria has been in Florence since 1929 and is a convenient stop when visiting the Santa Croce Basilica. This is a place that excels in serving classic flavors. No cones are required.
Eat Gelato and Explore Florence
You and your family can enjoy one of the best treats Florence offers on your Italian vacation with Vacation Perfect. Check with Vacation Perfect for the most beautiful vacation rentals for you and your family. Our travel blog has many more resources to learn about what to see and things to do in Rome, Florence, Tuscany, Venice, Amalfi, and Emilia-Romagna. Get in touch with us on our website or call 1-888-520-2087 to learn about renting a vacation apartment or villa in Italy.