Did you know that tasty Tuscan bread has no salt? It's one of the details that makes bread in Tuscany so unique. However, without salt it goes stale quickly. Clever Italian cooks handled this problem by inventing delicious traditional dishes that make the best use of old bread. Nothing goes to waste!
Why did they leave out that important ingredient? At the base is the conflict between Florence and Pisa in the 1200s and 1300s. Pisa controlled  access to the sea and therefore the source of salt. Supposedly Pisa embargoed salt sales to Florence and the Florentine bakers turned up their noses and turned out lovely bread without salt.
Florentine cooks put that stale bread to delicious use in creative ways. Here's a look at some of our favorite dishes that showcase Tuscan bread.
Traditionally Florentine meals start with Crostini, that are also called bruschetta elsewhere in Italy. Take a day-old loaf, slice and toast then add toppings. In Florence they always include a flavorful liver pate with capers and anchovies, chopped tomatoes, delicious Tuscan olive oil, mushrooms and truffles. Get creative with the ingredients and create your own!
Panzanella is a summertime favorite of a green salad with anchovies and dried croutons soaked in vinaigrette. Try Coral Sisk's suggestions over at Curious Appetite for a traditional Tuscan recipe.
Pappa Al Pomodoro is a pleasant soup of tomatoes and day old bread that's delicious anytime of the year. Check out this traditional recipe from Florentine food writer Juls' Kitchen.
Ribollita is a winter staple, a hearty and healthy vegetable stew that includes beans, cabbage and/or kale and, of course, cubes of stale bread. Florence based blogger and cookbook author Emiko Davies has a lovely recipe for ribollita.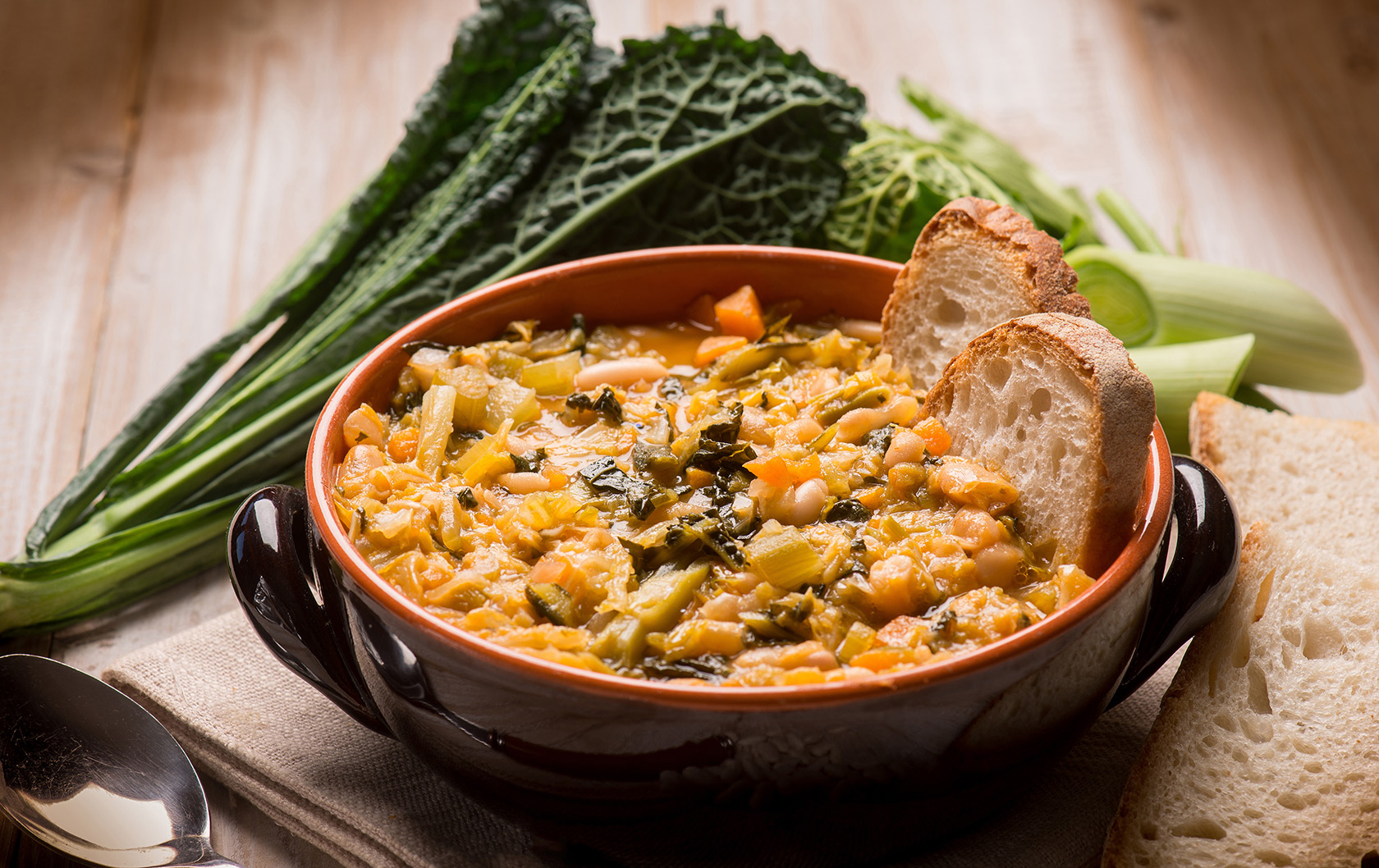 Even if you can't get your hands on Tuscan style bread, you'll still enjoy these flavors of Florence. They might even bring back memories of traveling in Tuscany. Even in The Divine Comedy, Dante wrote about how he missed home when eating salted bread while in exile.
And when planning your trip to Florence, please see our gorgeous selection of apartments. A number are on sale when reserved this month.