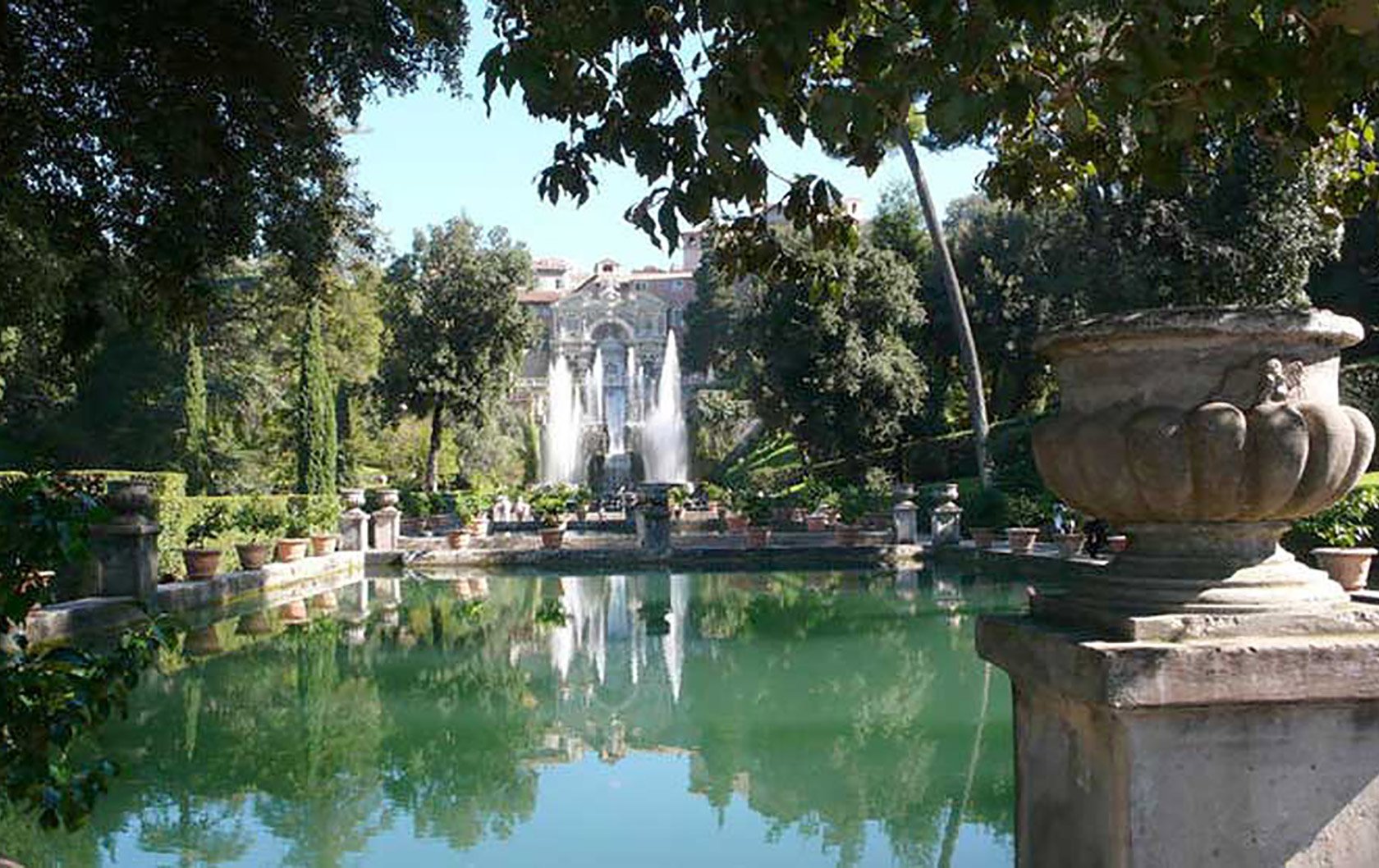 Fantasy and reality combine to create a world beyond our dreams at Villa d'Este in Tivoli, just outside of Rome. Cascading fountains draw you inside, whispering their secrets as you pass and cypress trees stand tall, guarding the estate and its terraced gardens. Looking up to the main house, you wonder if Juliette will come to the window looking for Romeo as a renaissance ball spills into the garden below.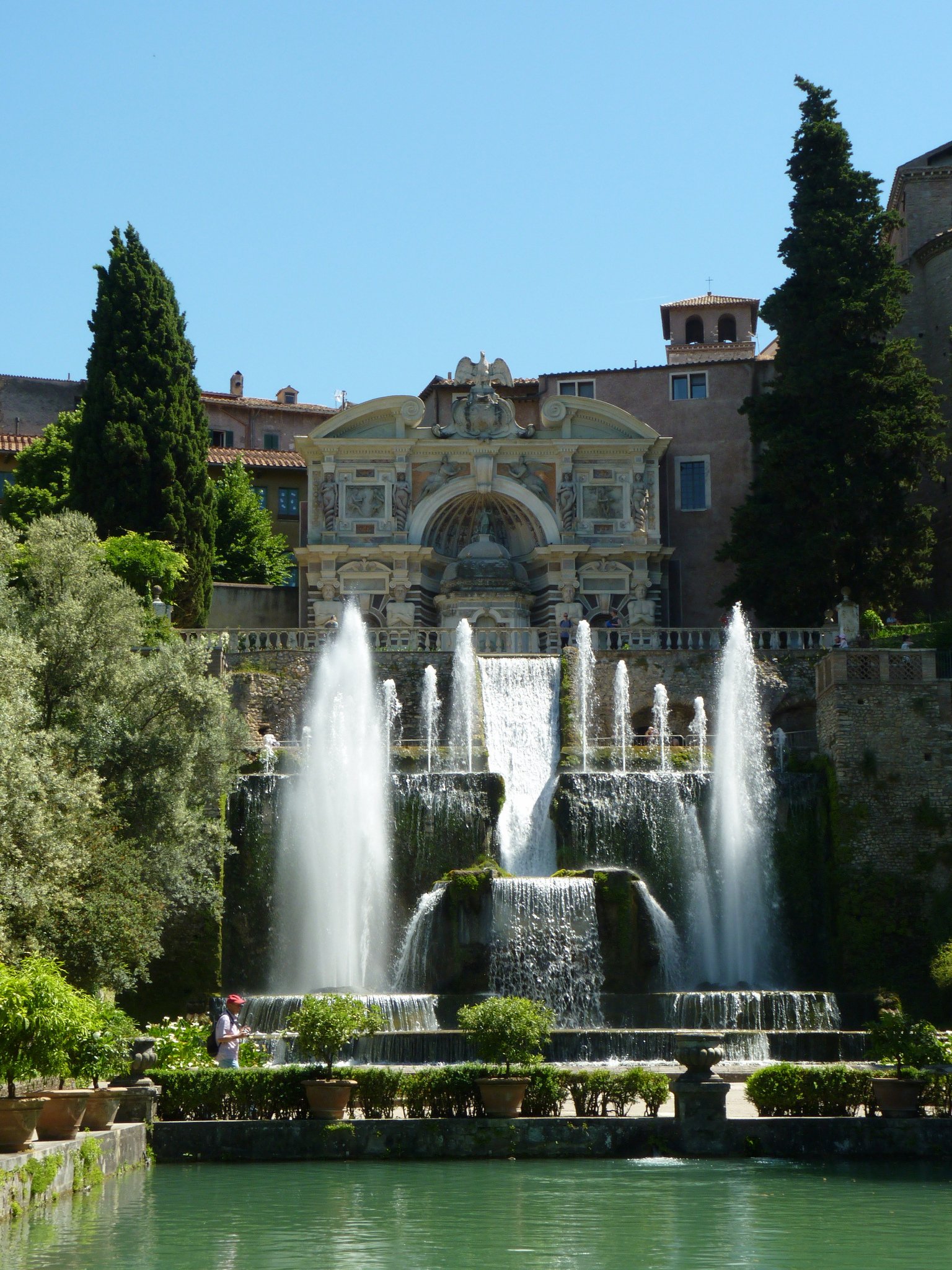 Villa d'Este is a great day trip for anyone looking to leave the hustle and bustle of Rome for a few hours. Hop on the urban train line FL2 from Tiburtina to arrive in Tivoli about 45 minutes later. Walk from the station to Villa d'Este to get a feel for the village with its winding cobblestoned streets and classic old town.
The villa itself is certainly worth a look, too, its frescoed ceilings are beautifully maintained. However once you enter the gardens, the real fun begins.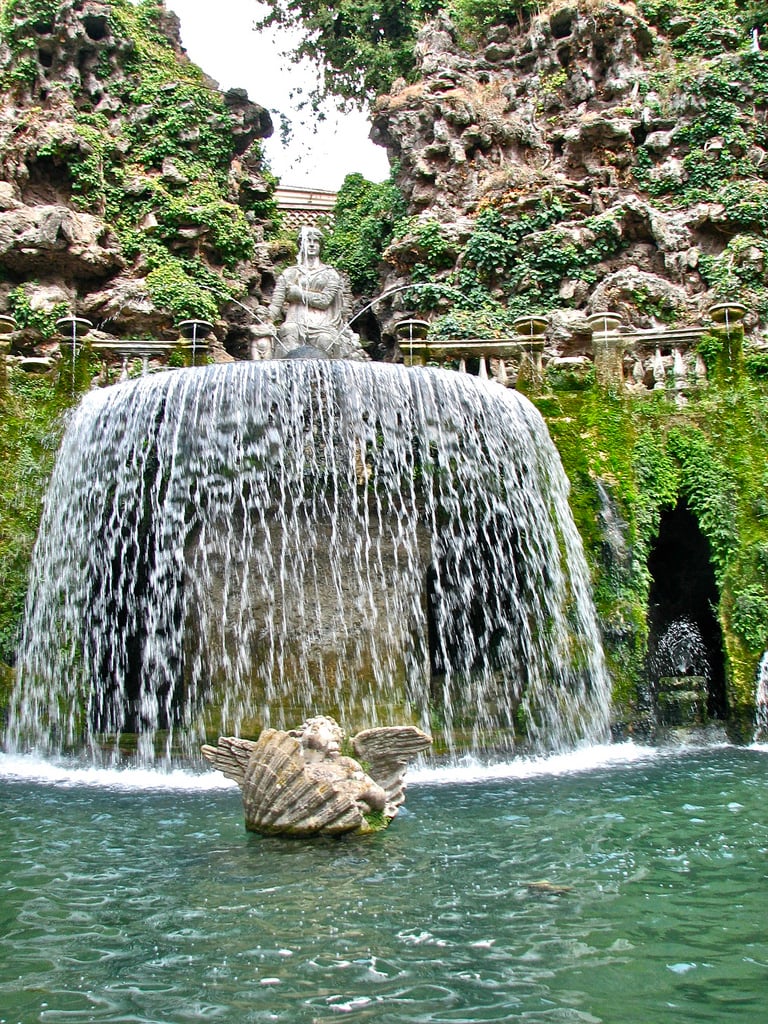 As you leave the villa, be sure to stop for a gelato at Il Gelato de Pinocchio, a perennial favorite and explore the shops of the old town. The town of Tivoli is also host to a few other famous villas that are worth discovering if you have the time, Villa Adriana built for Emperor Hadrian and Villa Gregoriana for Pope Gregory XVI. A great photo stop is the Little Waterfalls under the Ponte Gregoriano which provides the perfect background to capture your time in Tivoli!
Photos by Dark Rome Tours & Walks, Neo_II, majolie46, Joe Anderson and Roger W. Under Creative Commons.