New Year's Traditions in Italy go beyond giant feasts, time spent with family, celebratory beverages and include delightful red underwear, the throwing of various things, and tombola. If you want to have a truly unique New Year's experience, Italy might be the perfect place.
The Red Underwear
Ok, we know this one is the most interesting, so let's just get it out of the way. The color red is considered to be a symbol of good luck. So if you're wearing red underwear when the clock strikes midnight, you've earned yourself some good luck for the new year. Bonus points if the underwear is 1) new, and 2) a gift from someone else. Red is also thought to be a color associated with fertility, so couples who want to start or expand a family in the new year might want to take note.
If you're on a romantic trip to Italy for the New Year, there are a few particularly cozy Italy Perfect villas and apartments that would be great choices for you, your love, and your red underwear — for example, this cute little rooftop apartment in Venice located in one of the most scenic areas of the city.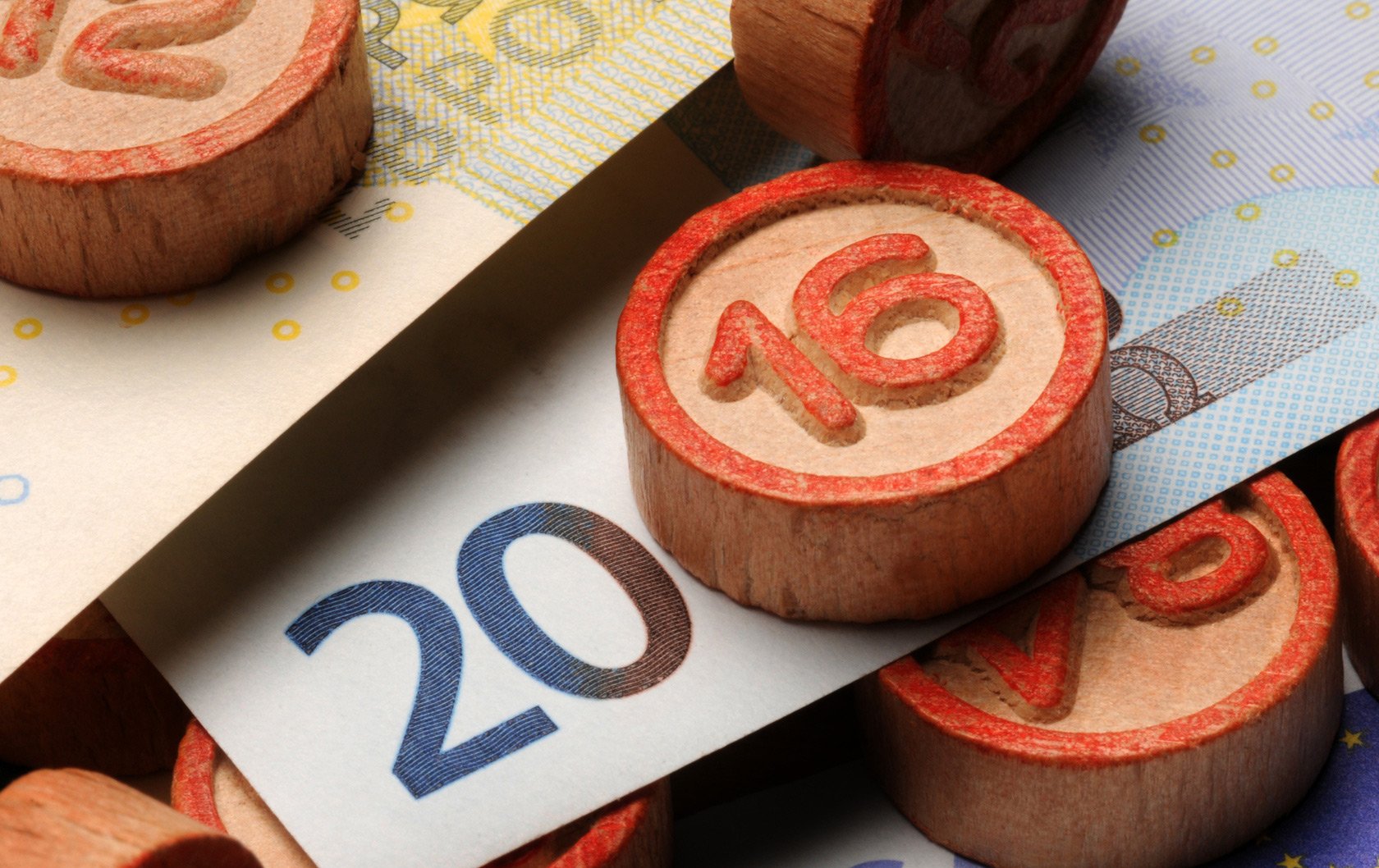 The Bingo Game
In Italy, tombola is the fun ancestor of a game like bingo. The game began in Naples in the 1700s when the king ruled, at the urging of the church, that gambling was illegal only during the Christmas holidays. In order to bypass this law, everyone started playing a new game that they referred to as tombola. We have to admire the creativity there!
The Amalfi Coast south of Naples is a great place to enjoy beautiful locations and southern traditions. There are a variety of Italy Perfect villas to choose from in Sorrento, the most popular city in this region. The rest of the coast, including Naples, are easily accessible by train and car from Sorrento.
The Throwing of Things
When you think about throwing plates or other ceramics, you may picture the Greek tradition of smashing plates. New Year's traditions in Italy take a page from the Greek book: apparently, in the south of Italy, once an important part of Greece, it is common to throw some sort of plate or other kitchenware item out of your window on New Year's Eve to signify that you are ready for the New Year to begin. The act is meant to symbolize getting rid of the old to make room for the new. If you'd prefer not to throw anything, you can also stand in your doorway and bang some pots and pans together. Honestly, this sounds like it would be a lot of fun on a little crowded street, if all of the neighbors coordinated for the same time.
The Classic Fireworks Display
Speaking of loud noises, the Italians are also fans of the classic fireworks display as celebrated around the world on New Year's Eve. In Italy, loud noises are made to scare away negative energy and evil spirits. You can catch a fireworks show in most large cities and many smaller towns all around the country. The fireworks in Rome are considered to be some of the country's most spectacular, with shows near the Villa Borghese, Centro Storico, the Colosseum, and more. These shows are usually preceded by musical concerts, so get there early to find a good fireworks-viewing spot and enjoy the music!

Rome has no shortage of Italy Perfect apartments to choose from, but they book up fast during holiday seasons, so make sure to reserve one early if you want to ring in the New Year in Rome!
The Food
We can't mention traditions in Italy without mentioning the food that is always an essential aspect of Italian culture. Traditions vary slightly depending on the region of the country, however there is a common thread: lentils are often served because, shaped like little coins, they symbolize wealth for the coming year. Raisins are also popular because they symbolize good luck. In Tuscany, a white risotto dish is also very popular and delicious. And, of course, no matter where you are in Italy, there will be plenty of wine on New Year's Eve.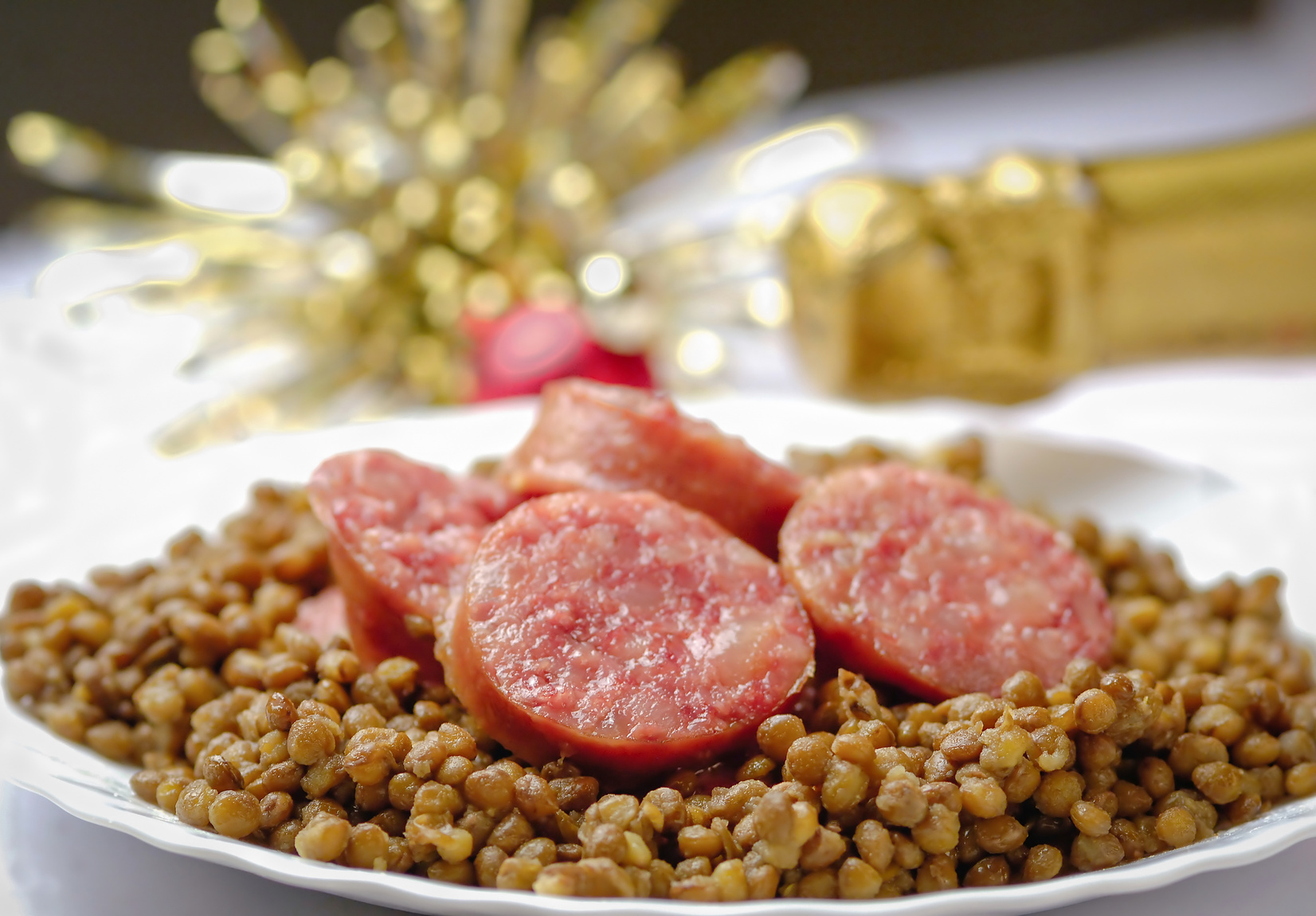 And last but not least: no matter how you decide to partake in New Year's traditions in Italy, make sure to wish friends and family a very buon anno! In the meantime, we'd love to help you make your New Year's dreams into a reality. Contact Italy Perfect and we can help find the best apartment or villa for you and your whole family. Email us at [email protected] or call toll free in North America at 1-888-308-6123.