Florence is a once-in-a-lifetime type of place, and you want to make sure you see it all while you're there. We understand the potential stress of narrowing down an itinerary that fits with your budget, and so we've created this handy list of six free things to do in Florence! From world-famous museums to delicious markets to peaceful church services, we've got something that will appeal to every type of traveler in your group.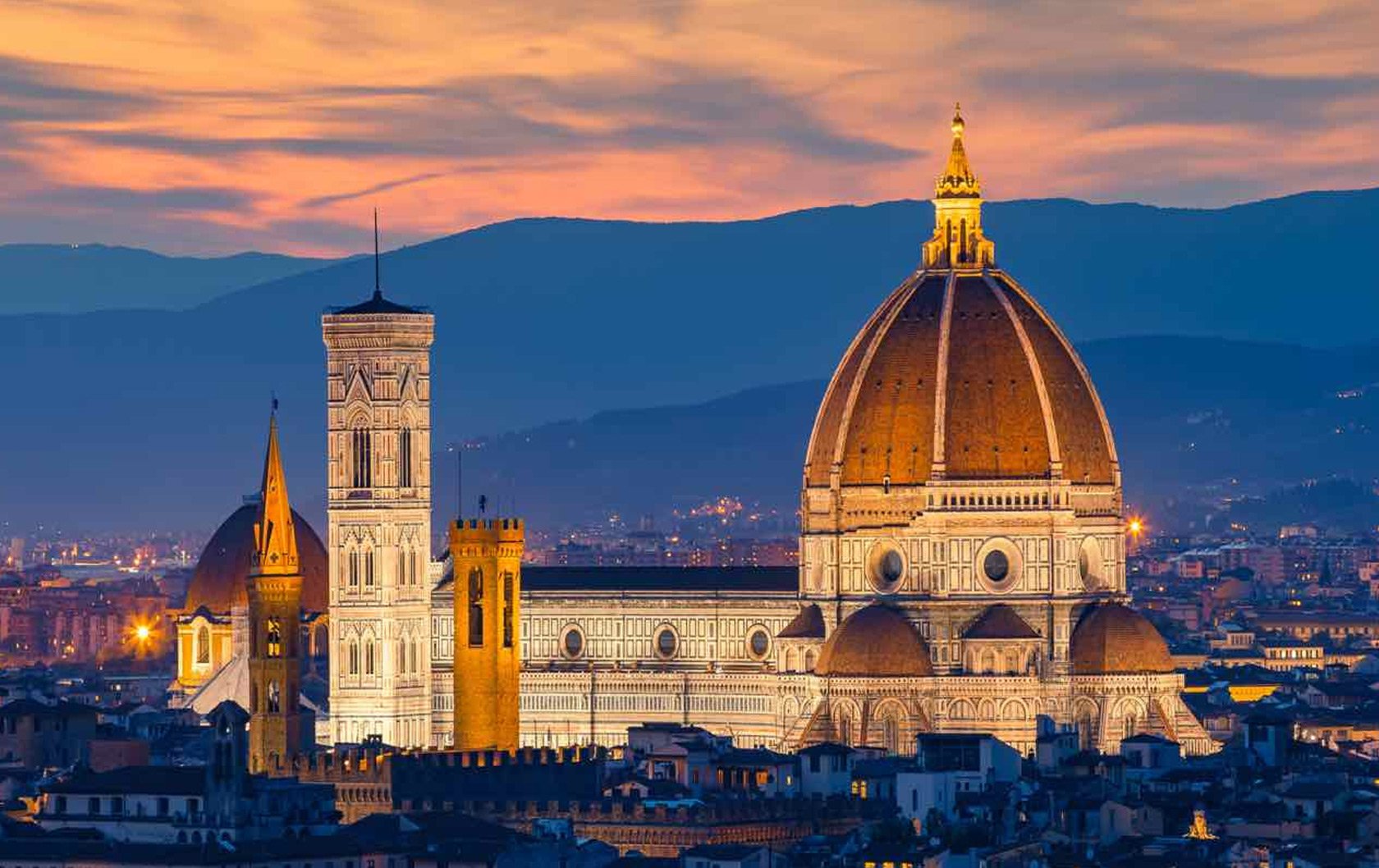 Florence Cathedral (Cattedrale di Santa Maria del Fiore)
It's pretty impressive that a monument as famous as this one can be included on a list of free things to do in Florence. Entry to the ground level of this stunning church is completely free, so you can experience the fourth largest church in the world. Remember that since this is a religious site, there is a dress code: shoulders covered, no hats, skirts below the knee. While you're waiting in line outside, you'll get to admire different angles of the stunning cathedral architecture that is typical for this time period and region of Italy: the pink, white, and green marble detailing, the Gothic arches, and the statuesque adornments. Keep in mind: go early to avoid lines and if you want to make the climb up into the famous dome/duomo, you'll need to buy a ticket.
(Pro tip: there's plenty else to see around the historic center and the Duomo, so it helps to be based centrally during your stay in Florence. Our Prisco apartment is located right nearby the Duomo, on the same street as a few quaint bakeries, a grocery shop and the Gucci store!)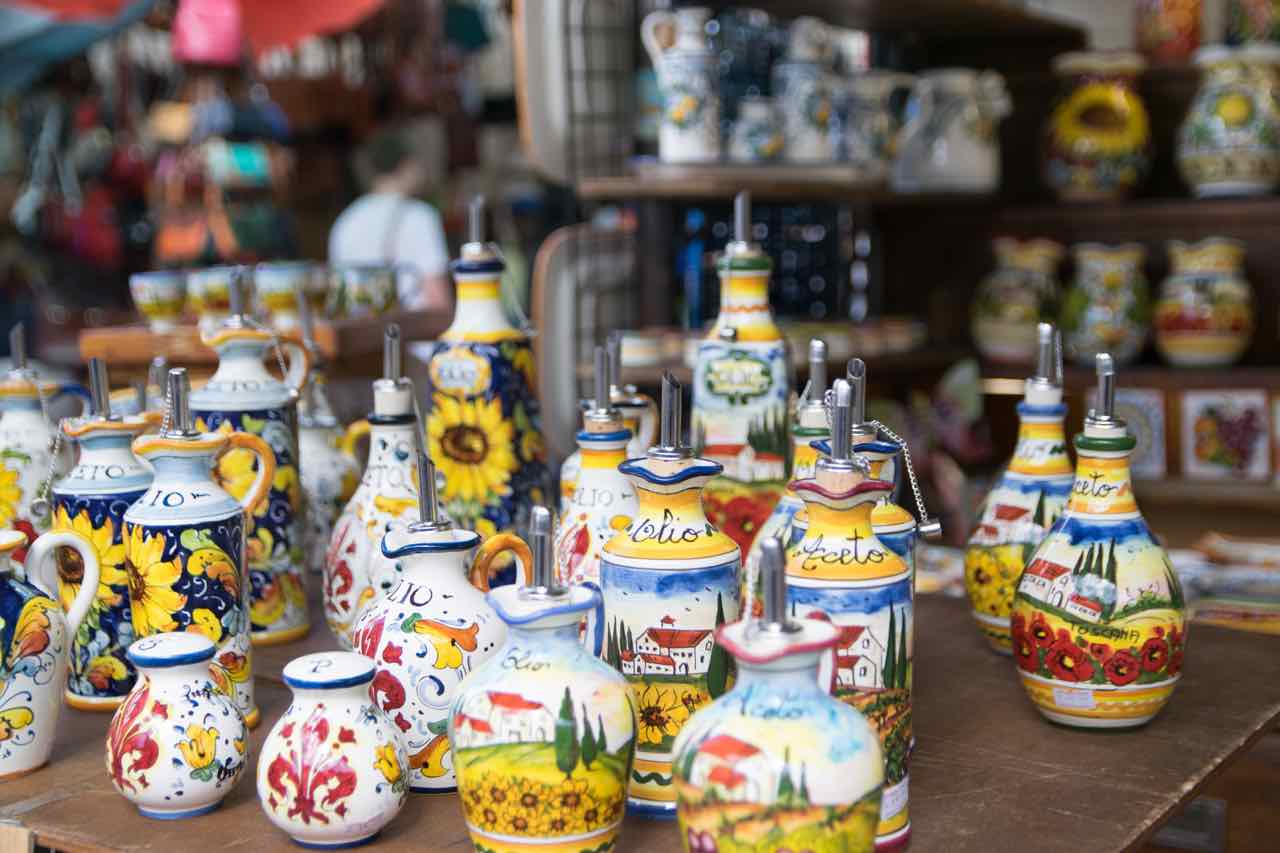 San Lorenzo Market
Wine, biscotti, cheese, salami, pasta, fish, fowl, leather goods, scarves, souvenirs …. you'll find all this and more during a stroll through the San Lorenzo Central Market, which makes it one of our favorite free things to do in Florence. A market is an easy, budget-friendly way to get a feel for a new city, a place where locals and visitors can easily co-mingle. Plus, this free sightseeing activity can be combined into a budget-friendly lunchtime if you time it right!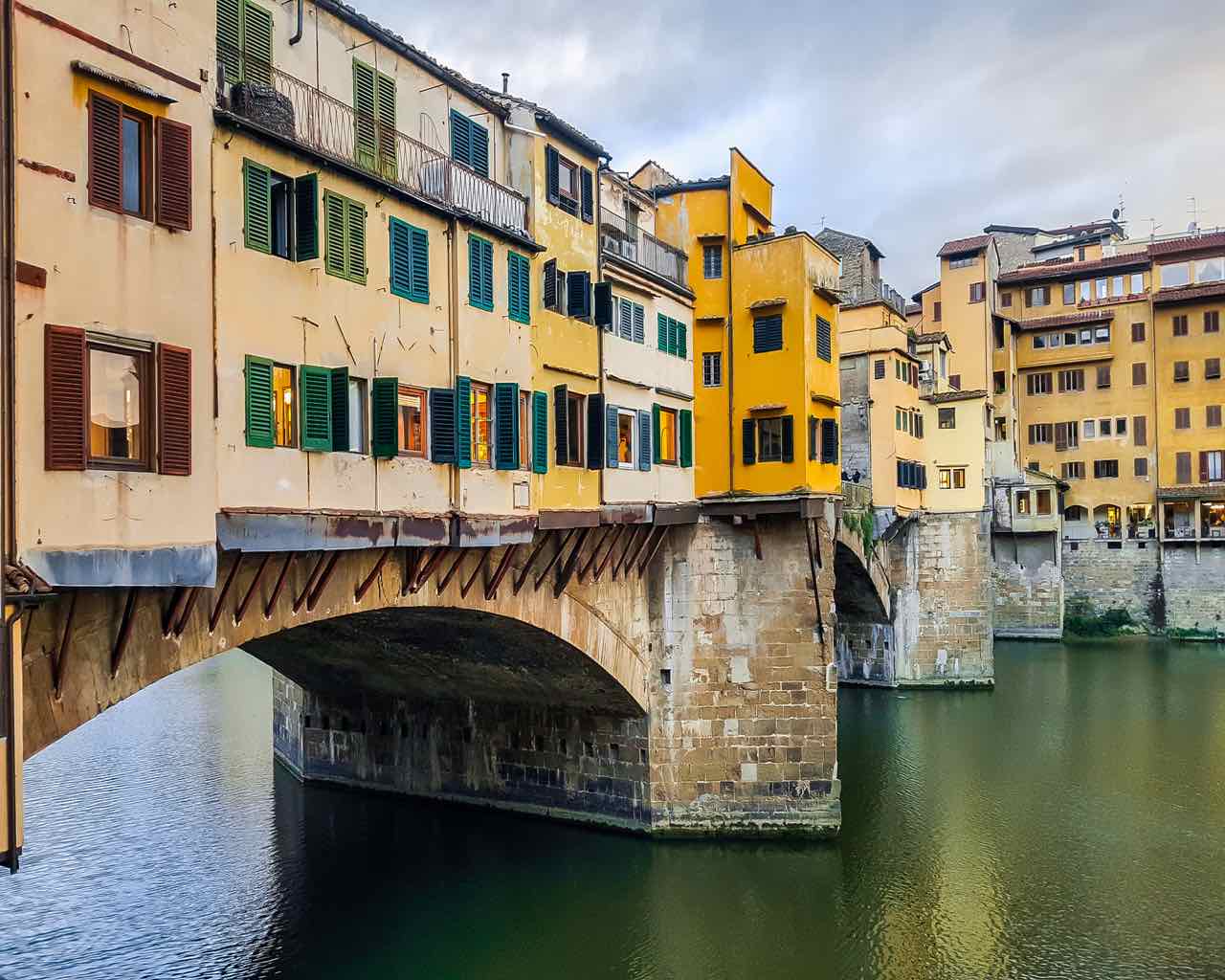 Ponte Vecchio
You've probably seen this famous bridge on a postcard or two. It's one of the most distinguishable monuments in Florence, maybe because it's one of the monuments that's been around the longest: since 1345! It's the last of the medieval bridges along Florence's Arno River; the others were destroyed in WWII. The other thing that makes the bridge special is that it's more than just a bridge: it's also a jewelry market. The bridge is lined with little silver and gold jewelry shops — perfect whether you're looking for a special souvenir or just some high-quality window shopping!
(Bonus: with the money you save on this budget-friendly activity, you can look forward to a relaxing afternoon break and a cozy night's sleep at the stunning Caravella apartment  that overlooks the bridge and river.)
Free Museums on the First Sunday of the Month
If you happen to find yourself in Florence on the first Sunday of the month, you're in luck! Many of the city's most popular museums offer free admission on these days: the Uffizi, the Accadamia, and the Pitti Palace, to name a few. In the Uffizi you'll find The Birth of Venus and Primavera by Botticelli, along with wonderful works by Titian, Caravaggio, Leonardo da Vinci, and other Italian masters. The Accadamia is home to one of the world's most famous statues: Michelangelo's David. If you choose to explore on one of these Sundays, then we must emphasize: get there EARLY, as the lines will most likely be longer than usual.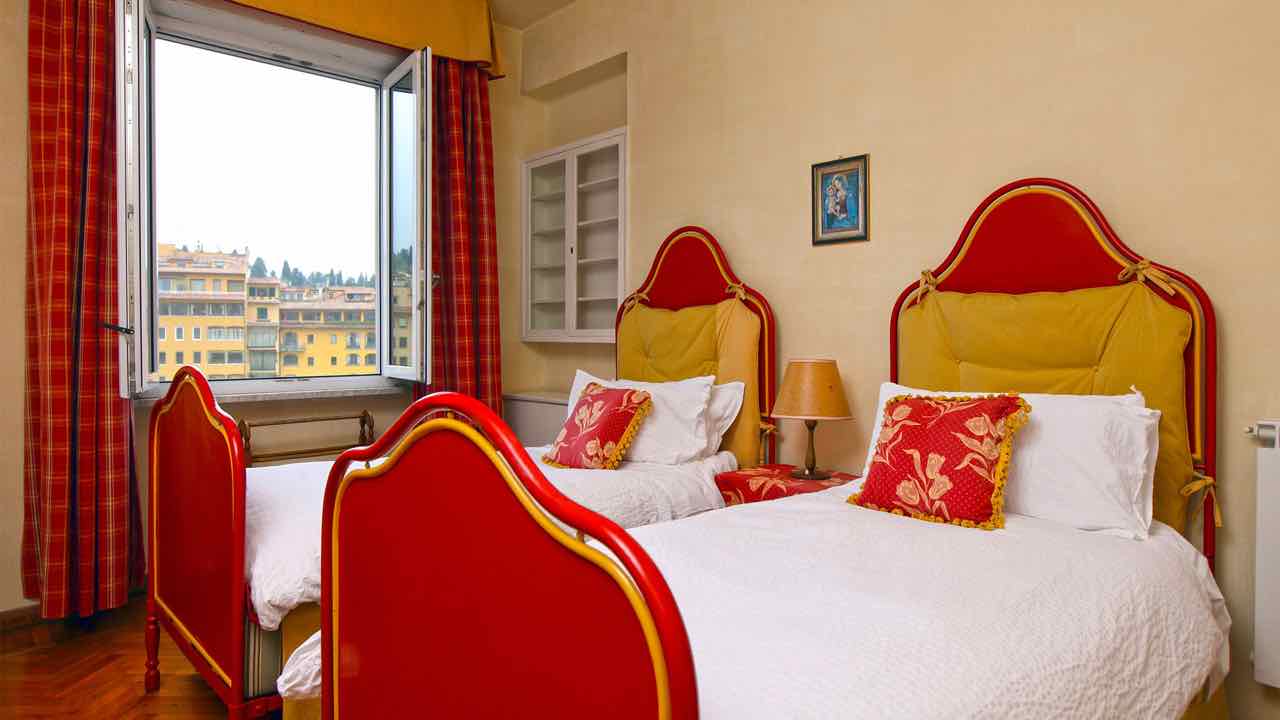 (Pro tip: our Memoria apartment is about two minutes away from the Uffizi, so it'd be easy get there early enough before the museum opens!)
Piazza della Signoria
This is one of the main squares in Florence, and one of the most important locations in the city. We'll set the scene: the square is surrounded by the Uffizi Gallery and Palazzo Vecchio, two of the city's most iconic buildings, and the square itself is home to several important sculptural works of art. It's considered to be an outdoor museum of sorts, and many cultural events take place in this square: concerts, festivals, rallies.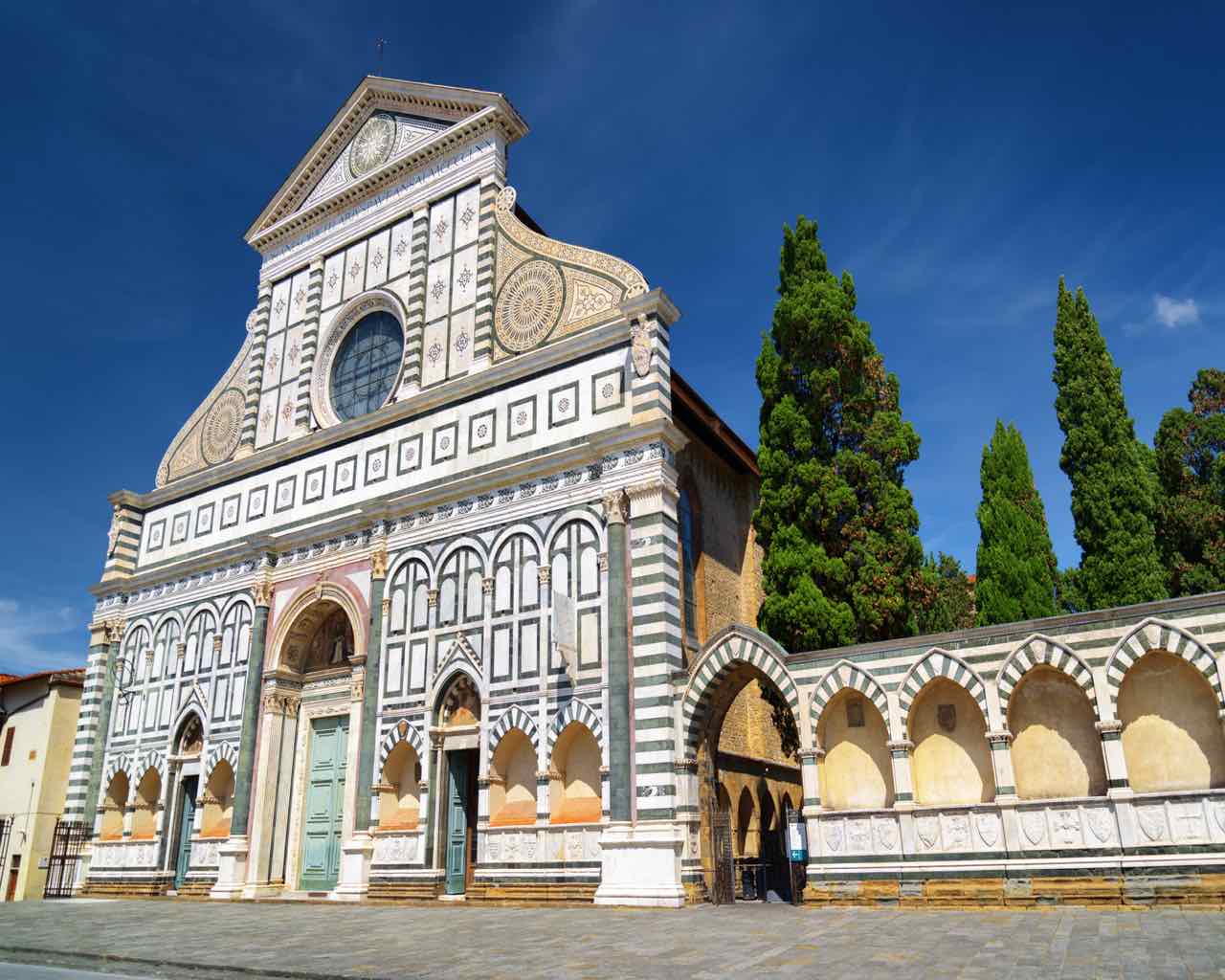 Attend a Church Service
When you're thinking about free things to do in Florence, you might not automatically think about going to church. But hey, when in Rome! Or Florence! Santa Maria del Fiore, one of the most beautiful churches in the world, has an English service at 5:00pm on Saturdays, and the traditional Gregorian chant on Sundays at 10:30am. If you prefer a quiet place to be alone with your thoughts, you can explore the stunning Santa Maria Novella and sit for a while in one of the pews. Afterwards, make sure to pay a visit to the nearby pharmacy/apothecary (also called Santa Maria Novella) which has retained its medieval architecture, and even some of the recipes! It now sells perfumes, soaps, and other health and beauty products.
What do you think of our list of free things to do in Florence? Once you've put the finishing touches on your bucket list, Contact Italy Perfect and we can help find the best apartment or villa for you and your whole family to create an Italian fairy tale story of your own. Email us at [email protected] or call toll free in North America at 1-888-308-6123.