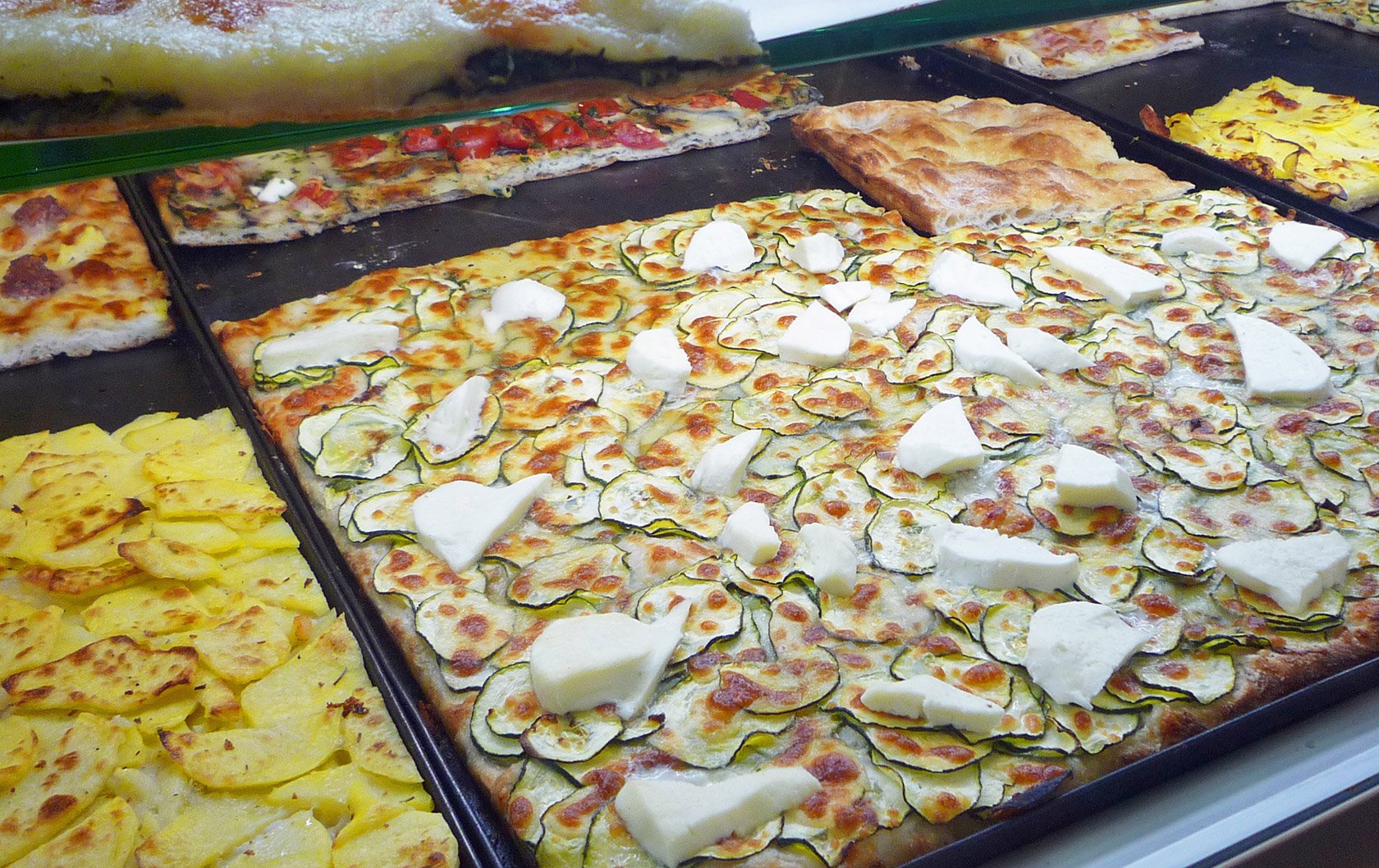 There is something magical about sitting in an Italian piazza at dusk, ordering a bottle of wine and carefully studying a menu to decide which delicious dish looks the best that day. The atmosphere is unparalleled, the food is sure to be amazing – the perfect ending to a day.
But what if there isn't time to sit and order?
Take the magic of Italian dining to the streets by trying some of Italy's iconic street foods. Don't be fooled by the thought of catching a quick bite, this is not the "fast-food" style fare that plagues car trips and busy days. Italy's  sumptuous, satisfying flavors extend from the table to its most popular street foods.
Suppli
The option of sitting down for a plate of risotto is tempting, but have-no-fear: there is an option for days when time is of the essence: suppli.
These two-bite Roman morsels are some of the best Italian foods that no one hears about. A crunchy coating of breadcrumbs surround a ball of delicious risotto and cheese, making this snack the perfect way to take a traditional dish to-go.
Arancini
If suppli sounds amazing but Rome is not on the itinerary, have no fear. Arancini are a traditional food of Sicily and they offer a similar delicious combination. The crunchy coating of suppli and risotto filling are reminiscent of the Roman-style treat, but aranchini can some with additional flavors like meat ragu and peas. According to some, the best arancini in Sicily are found at Da Christina, in Catania but these finger-foods are common throughout the island.
Olive al'Ascolana
For another truly Italian flavor, try an olive al'ascolana. Like suppli and arancini, these start with a fried coating of breadcrumbs. Inside are olives stuffed with meat and spices – a delightfully unexpected combination. Le Marche, a region on the Eastern coast of Italy, is the home of these unique noshes and of course, there is nowhere better to try them than Ascoli.
Chestnuts
While the idea of chestnuts roasting may sound more like a Christmas-tradition than an Italian one, make no mistake: the Italians have been munching on these delicious nuts far longer than the rest of the world has been singing about them. Ironically, these treats were once the staple of a peasant diet. Now they are celebrated, there is even a Chestnut Festival!
Pizza al Taglio
For the days when nothing sounds as satisfying as pizza, but sitting down to eat one will throw off the schedule for the day, there is another option: pizza al taglio. The name means "pizza by the slice" and that is exactly what one gets when they order. Faster than sitting down for a pizza to bake, the al taglio option offers a slightly different flavor – these pizzas are often baked in electric ovens rather than wood – with all the toppings and fixings of the round pizzas one would expect in Italy.
Porchetta Sandwich
Stopping by a deli for a sandwich is a routine experience, but the Italians do it differently, making a quick sandwich yet another way to experience Italian culture. The rosticceria is the Italian version, and one of the most iconic options is a porchetta sandwich. The pork in these sandwiches is roasted and sliced into the perfect, filling, lunch on the go – inspiring foodies around the world. Travelers can try them anywhere in Italy, but those who find themselves in Siena might try the porchetta at Salumeria Il Cencio.
For those in Florence, lampredotto is another great option to try. Like chestnuts, lampredotto was once considered peasant fare – it is tripe after all, which would have been considered an undesirable cut of meat – but now people are crazy about it. It is one of the more unusual options, but do not let that be a deterrent. These sandwiches are all the rave.