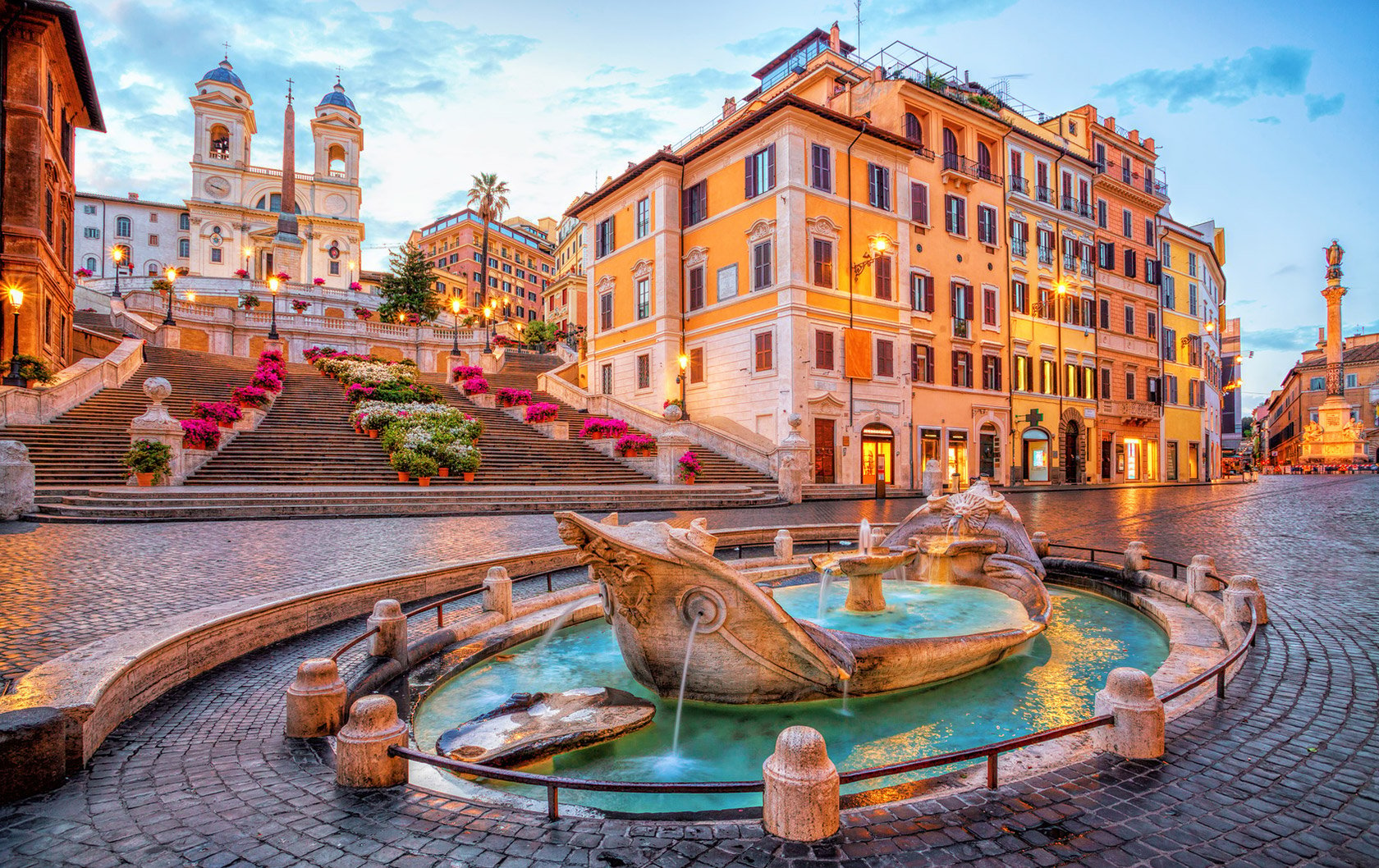 Welcome back Spanish Steps! Rome's iconic Spanish Steps just reopened following a nearly year-long renovation. The majestic steps, which rise from Piazza di Spagna up to Trinita' dei Monti church, have provided the beautiful backdrop for countless movies, print ads, TV commercials, wedding photos, postcards, marriage proposals, and more selfies and instagrams that you can imagine. It is said to be Italy's most photographed site.
For weary tourists the steps offer a place to sit, for free, and enjoy some classic people-watching. Notice starry-eyed lovers, older couples arm and arm, mother-daughter couples out fashion shopping, business people rushing about talking to their phone with dramatic gestures, taxi drivers hanging out debating the fine points of last night's soccer game, and fashionistas strutting their beautiful stuff, always with a designer shopping bag in hand.
The Spanish Steps were built in the early 1700's to connect the Spanish Embassy to the Trinita' dei Monti church uphill. In the middle of the piazza at the bottom of the steps sits the Fontana della Barcaccia (Fountain of the Ugly Boat) built in the late 1600's to commemorate the spot where a boat is said to have washed up from a flood of the Tiber river, a considerable distance away.
No trip to Rome is complete without a visit to the Spanish Steps. If you want to stay nearby, here are a few of our vacation rental apartments that are within a 5 to 10 minute walk: Spagna, Renata, Zegno, Bellina and Corelli Charm.
The renovation, funded by the Bulgari jewelry dynasty, cost was upwards of €1.5 million Euros. Thank you Bulgari family!