The Italian aperitivo is akin to happy hour. There are a few different opinions about how and why and where the tradition began: some say it was started in Milan in the 1860s by the creator of Campari, while some argue it was actually started in Turin in the 1780s by the creator of vermouth.
Italian Aperitivo
So let's focus instead on the word itself: aperitivo comes from the Latin aperire which means "to open," which makes sense, since one of the purposes of aperitivo hour is to "open" your appetite for dinner later on. We also love the idea that the aperitivo is meant to be enjoyed with friends or family, and so it "opens" people to each other's company and helps to spark conversations and relaxation.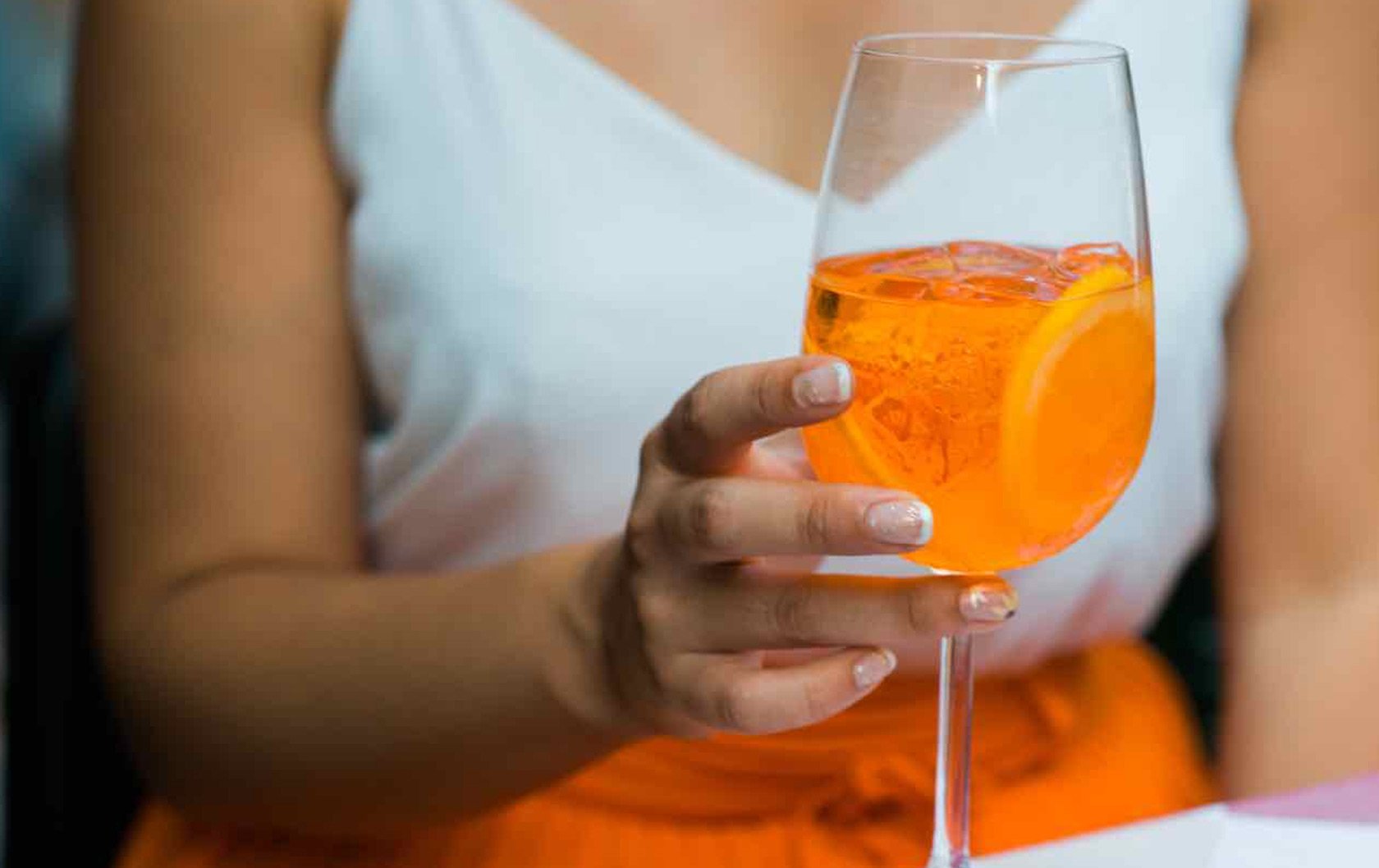 As for the drink itself, there is no one specific drink that is classified as the go-to aperitivo beverage, but there are a few popular options: an Aperol spritz, a Negroni, or wine, to name a few. It's customary to choose a more bitter drink rather than a sweeter one, as this helps to stimulate the appetite. Popular snacks to enjoy alongside the drink include cheeses, olives, or nuts — again, something savory to stimulate the appetite. Also, it's important not to fill up on the snacks — these are meant to be the introduction to dinner, not the meal itself!
Terraces in Italy
Now that we've given you some background on the aperitivo in Italy, it's time to talk about those amazing terraces.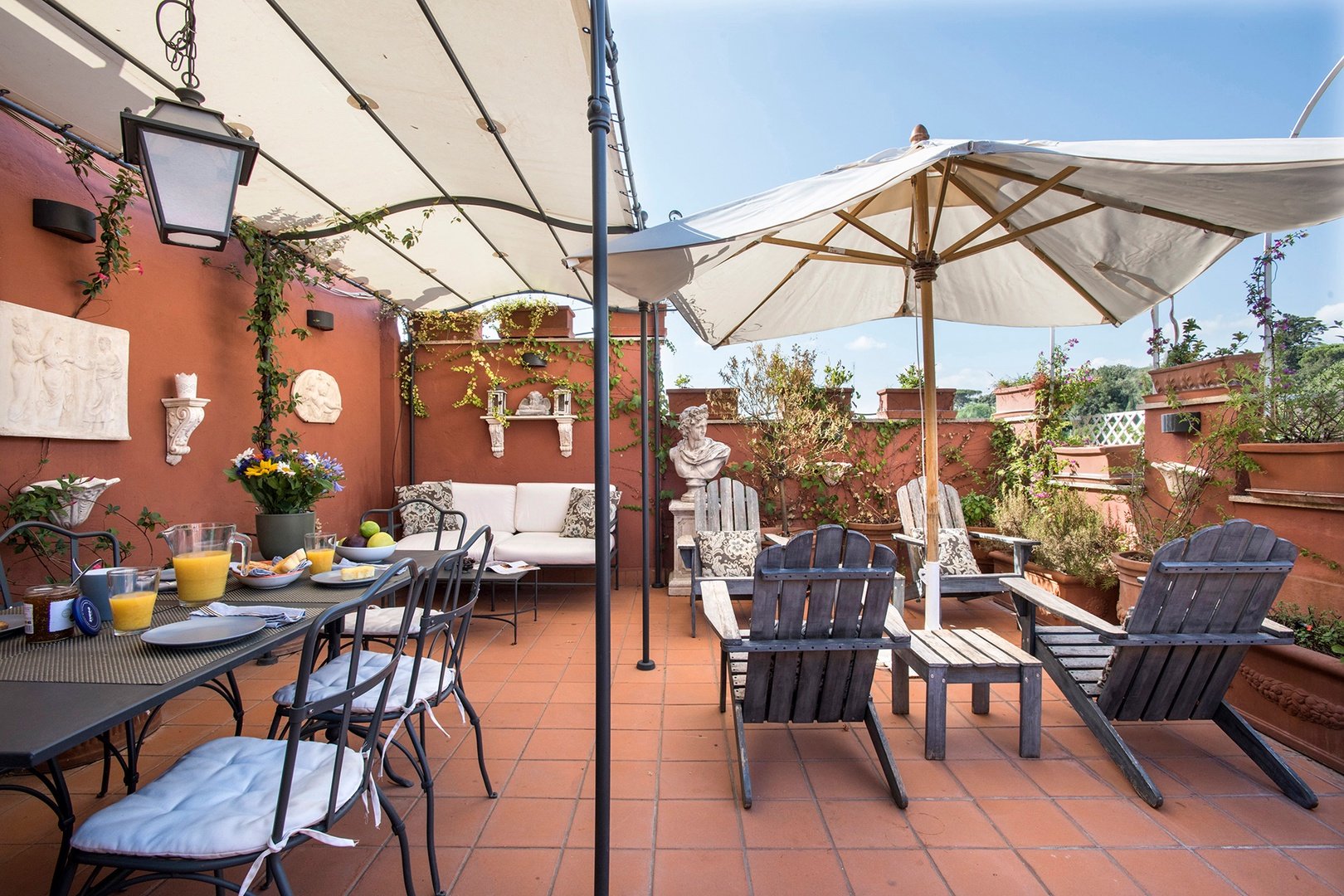 Giada Penthouse in Rome
Who says you can't have a spacious, verdant terrace in the middle of a bustling city? This gorgeous, panoramic terrace reaches from the living room by an internal staircase. A delightful place to relax with a cocktail and catch up on the day's events before heading out to one of the many wonderful restaurants. We recommend a little vino rosso (red wine) or prosecco (sparkling white) for your Roman aperitivo!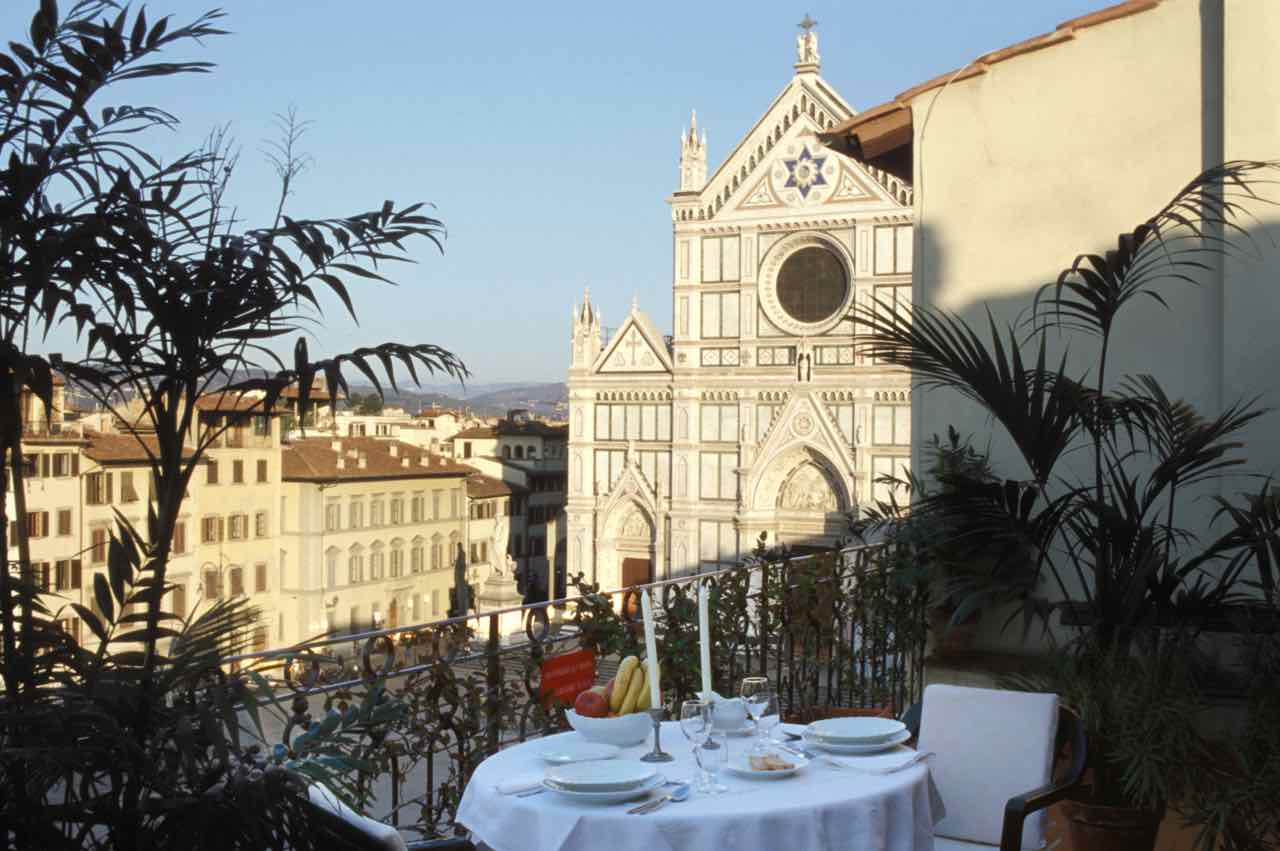 Santa Croce Mimi in Florence
This is the terrace to end all terraces: just look at that stunning view of Santa Croce! Plus, this apartment is situated in a historic palazzo (yes, that translates to palace) that's decorated with frescoes from 1620! An important part of aperativo culture in Italy is taking a moment to really savor the little pleasures in life, and a drink on this terrace is truly a once-in-a-lifetime moment to savor. There is always something to observe in the piazza even if just the daily life of Florence or the play of light on the beautiful facade of the famous cathedral. For anyone interested in sports, there are also soccer matches that take place in the piazza in front of Santa Croce during the month of June, so there's the added bonus of some free entertainment during your evening apero. Plus you'll easily have the best seat in the arena!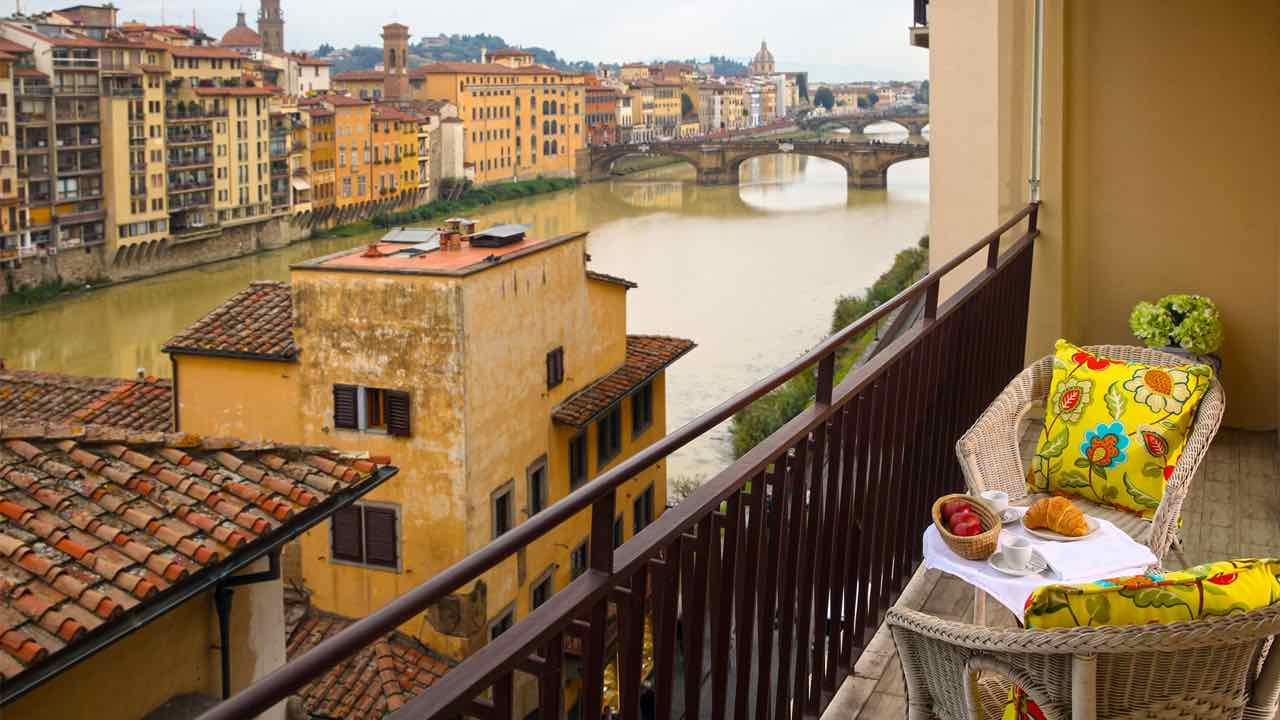 Memoria in Florence
The name of this stunning apartment is an apt one: this is a terrace with views that you'll remember forever. There is a table and chairs for two on the terrace, so it's perfect for a romantic getaway. From the terrace you'll be able to enjoy views of one of the most famous (and photographed) rivers in Europe, the Arno, as well as its most famous bridge: the Ponte Vecchio where travelers have crossed the river for thousands of years. This little terrace is perfect for anyone who enjoys timeless views with their appetizers and cocktails!
Serenata in Venice
This apartment was basically made for a private aperitivo hour. Serenata has a private rooftop terrace with a view of canals and gondolas. We would recommend that your apero of choice be the Bellini, one of Venice's signature drinks!
So there you have it! Have we convinced you yet to plan your aperitivo tour of Italy? If so, you can contact Italy Perfect at [email protected] or 1-888-308-6123 and we'll help you find the terrace of your aperitivo dreams.