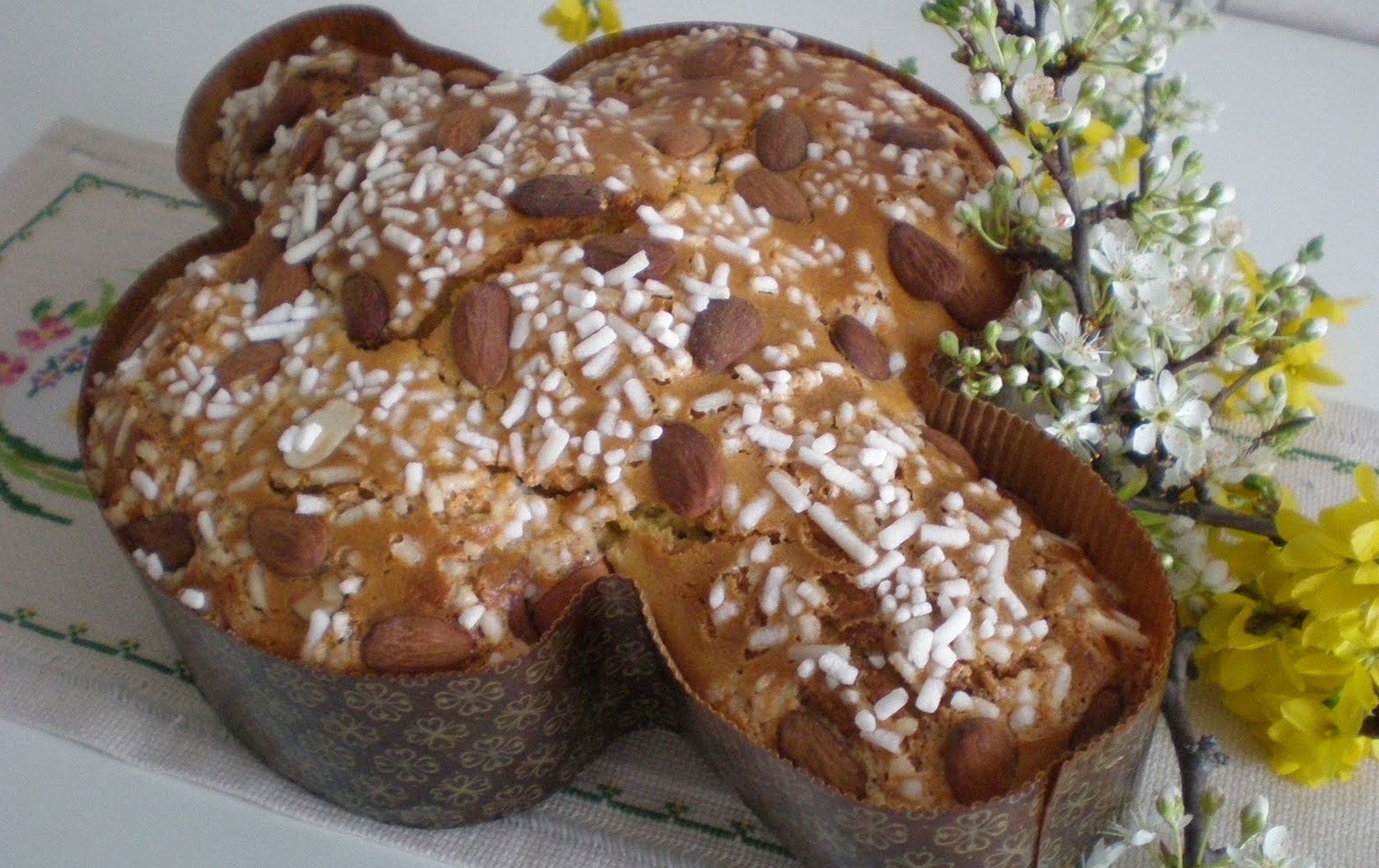 Traditional Dove-shaped Easter cake.
There is nothing like Rome during Easter. From Palm Sunday through Easter Monday, the Eternal City is a symphony of pilgrims, tourists, Christian tradition, flowers and dove-shaped Easter cakes.
On Holy Thursday night, the streets of Rome are filled with jovial energy while Roman faithful and visiting pilgrims pray in seven churches, a tradition dating back to ancient times when the early Christians visited seven Roman basilicas. Good Friday night features the Stations of the Cross with Pope Francis in front of a dramatically candlelit Coliseum. Easter Vigil is the most solemn Mass of the year with St. Peter's Basilica dramatically dark. On Easter Sunday, Mass is celebrated in St. Peter's Square with an altar surrounded by 40,000 flowers from the Netherlands. The holiest week of the Catholic liturgical year concludes with jubilant Roman church bells celebrating the Resurrection.
Florence has its own traditions. Pan di Ramerino, a slightly sweet bread made with raisins and rosemary (a Tuscan staple), is enjoyed by Florentines every Holy Thursday when the ovens of Florence are blessed. Try centrally-located Forno Top on Via della Spada.
For Easter Mass in Florence's majestic Cathedral, the streets are lined to watch the Scoppio del Carro (Explosion of the Cart). In the Crusades, a noble Florentine was rewarded with three pieces of flint from the Holy Sepulchre (original tomb of Christ). Following a centuries-old tradition, the Florentine archbishop lights a candle with the Holy Sepulchre flint, which lights a mechanical dove that travels on a wire from the Cathedral to ignite a cart of fireworks. If the fireworks explode, a good year is predicted. Interestingly, in 1966, the year of the famous devastating Florentine flood, the dove did not work properly.
Throughout Italy, children wake up to find an Uova di Pasqua – large chocolate Easter egg wrapped in shiny foil. Italians attend Easter Sunday Mass in their local parishes, tuning in at noon to watch the Pope's message to the world. Then they enjoy a long lunch of ravioli and lamb, followed by an Easter cake, the ricotta Pastiera Napoletana (typically in the Campania region) and or a pearl sugar and almond topped Colomba (dove-shaped cake symbolizing peace). Easter Monday, Pasquetta, usually includes a long walk or day excursion in good company. Natale con i tuoi, Pasqua con chi vuoi. ("Christmas with your family, Easter with whom you'd like") as the saying goes in Italy.