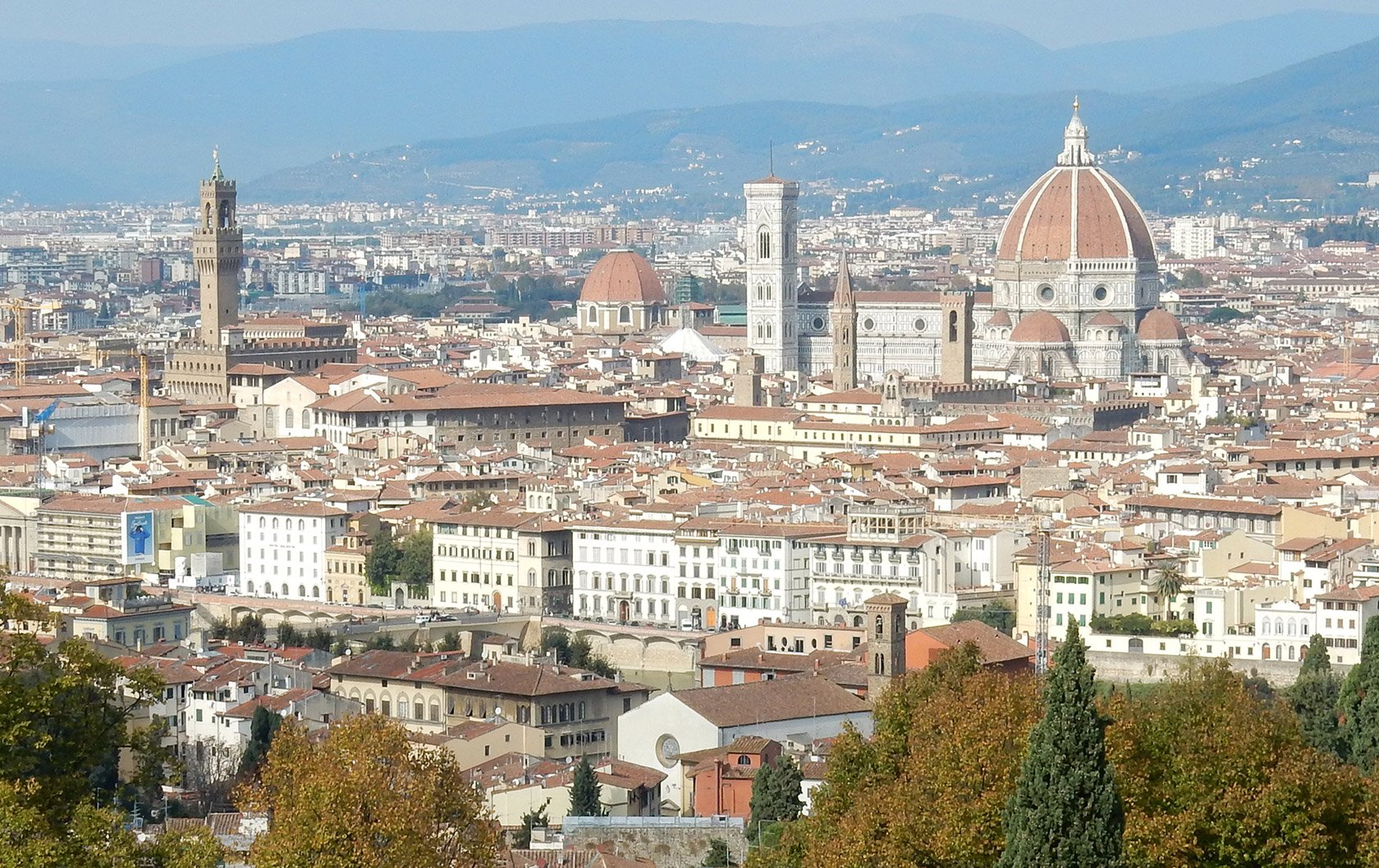 The city of Florence has much to be admired. At every turn there are layers upon layers of beautiful views. Here are some of our favorite panoramic views for enjoying the splendor of Florence, whether from a popular tourist site, an off-the-beaten path location or a wonderful vacation rental apartment.
• Piazzale Michelangelo – This lookout point is popular with tourists for its dramatic views. It gets crowded with tourist buses during the day so go early morning to avoid the crowds if you can. Be prepared for a long walk uphill. If you're not an enthusiastic walker, take the bus or a taxi.
• Boboli Gardens – Enjoy a stroll thru the gardens located behind the Pitti Palace. If you are willing to tackle the gentle hills, you'll be rewarded with wonderful views of the city.
• Museo Bardini – A steep but rewarding walk on the Oltrarno side of the river, the small Museo Bardini is an idea outing for both the art and spectacular views.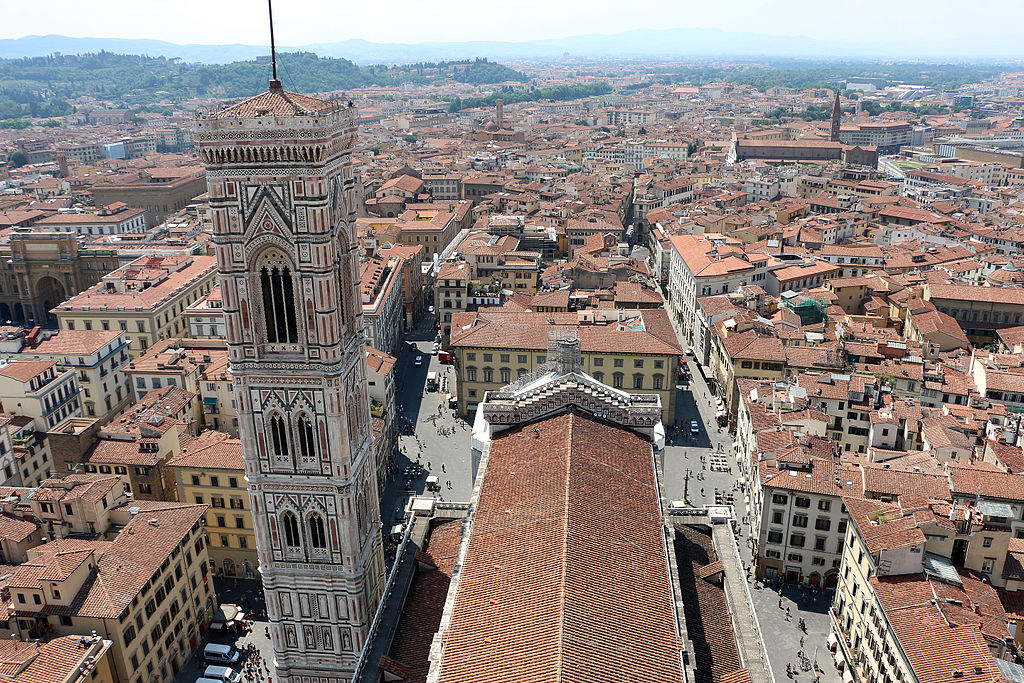 • Top of the Duomo – A hearty climb to the top of dome of Santa Maria del Fiore cathedral, more popularly known as "the Duomo", gives way to spectacular views of the city and the countryside surrounding Florence. It is about 500 steep, narrow steps.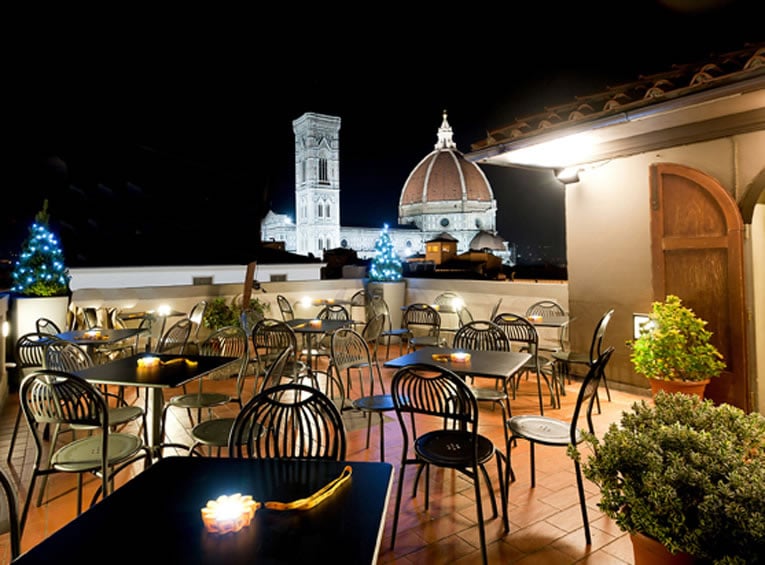 • Rinascente La Terrazza Café – Piazza della Repubblica, 1
Smack dab in the center of the city, the Rinascente department store has a surprise that is more interesting than its rather generic merchandise. Take the elevator to the top floor housewares department and then up one flight of stairs to the rooftop café where you can enjoy a coffee or sip an aperitivo while savoring fantastic views.
• Café at the Oblate Library, Biblioteca Oblate – Via dell'Oriuolo, 24
Another hidden gem right in the center of Florence, this popular student hangout has incredible views of the Duomo from the outdoor loggia (deck) where you can get inexpensive snack bar type food and drinks in a very casual atmosphere. You have to wind your way upstairs and thru the library to find the outdoor loggia-café.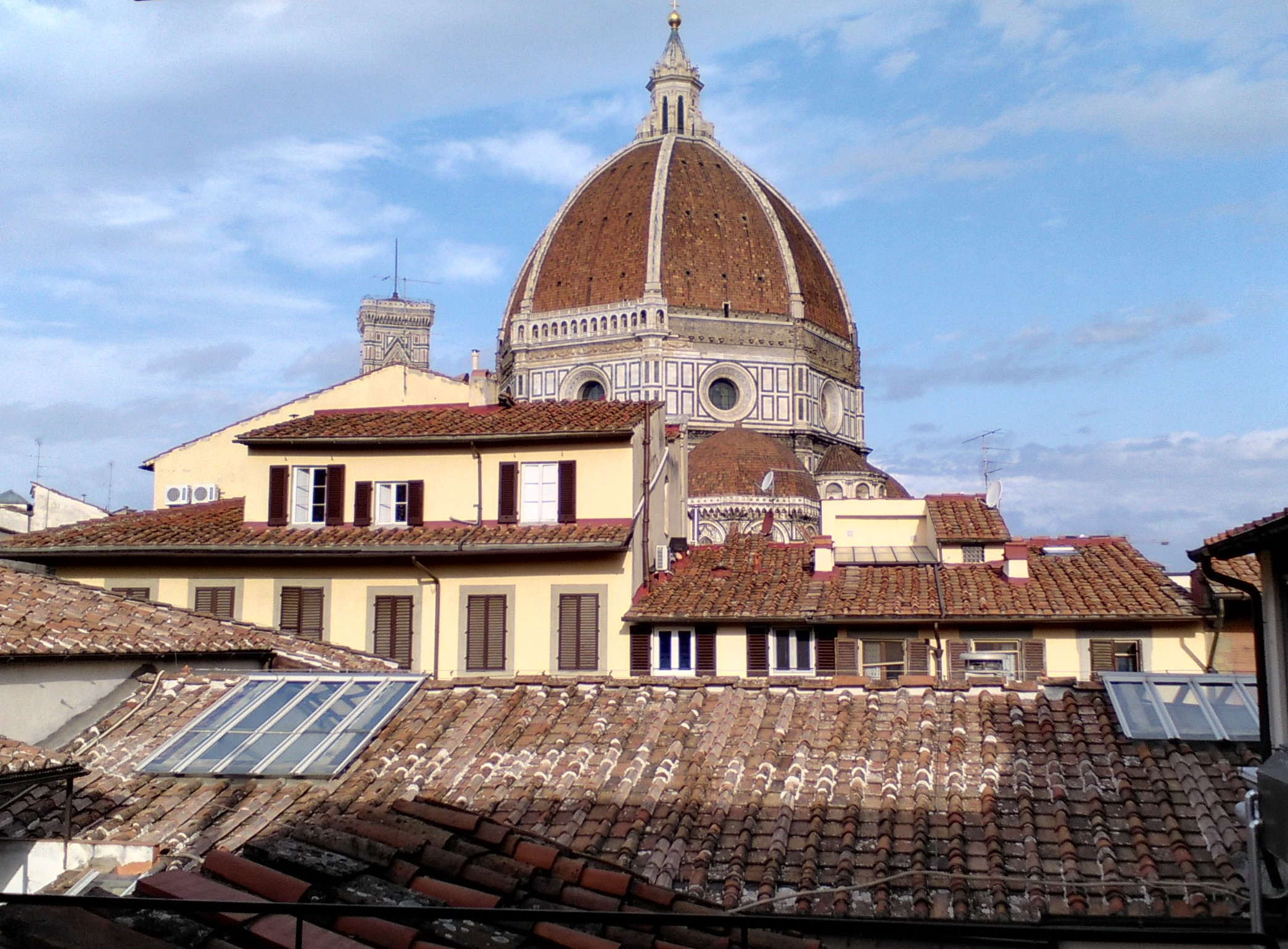 • The #8 bus ride from Florence to Fiesole – See our Fiesole blog for all the reasons to go to Fiesole, the bus ride views are just one them!
And what better way to enjoy the great views than from an Italy Perfect vacation rental apartments. Here are some with great views:
Italy Perfect Florence Vacation Rentals with Views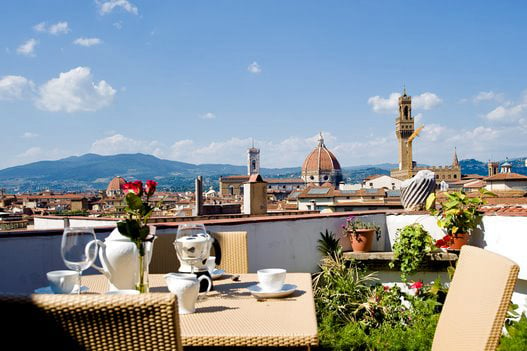 1 Bedroom 
Casetta Bonsi – Quaint rooftop views from the little terrace, this house is a perennial guest favorite.
Torella – It doesn't get much better than this view-wise.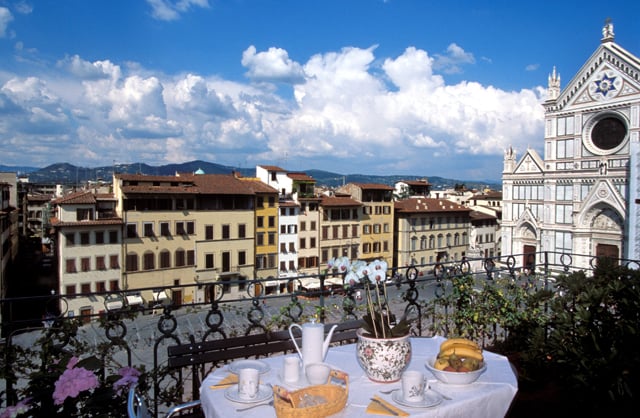 2 Bedroom
Memoria – Arno river views from nearly every window & balcony.
Caravella – Luxury with fantastic Arno river views
Mimi & Miravista – Located in the same noble palazzo each has great views and a terrace.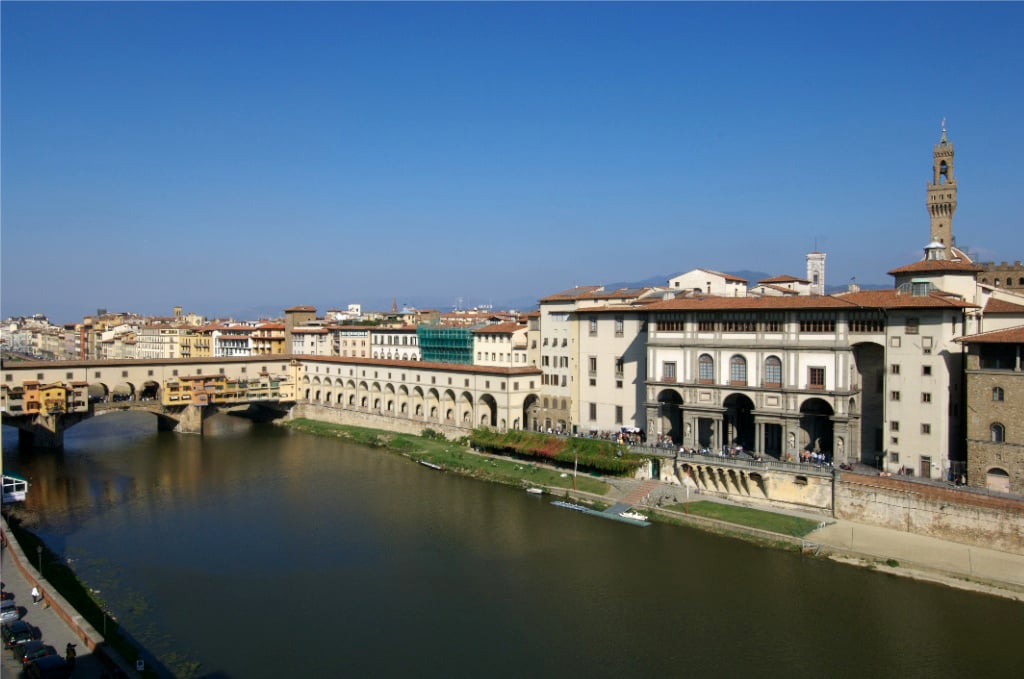 3 Bedroom
Vela – Luxury capped with stunning Arno river views
Photo credits:
Bobolino View
Di I, Sailko, CC BY-SA 3.0, https://commons.wikimedia.org/w/index.php?curid=2809693
Duomo View
By Sailko (Own work) [CC BY 3.0 (http://creativecommons.org/licenses/by/3.0)], via Wikimedia Commons
Oblate View
Di Giaccai – Opera propria, CC BY-SA 4.0, https://commons.wikimedia.org/w/index.php?curid=43511336