Experience the essentials of Florence and Tuscany with a wonderful package of tours and activities personally selected by the Italy Perfect team. The Experience package is specially discounted and is available exclusively for our guests when they reserve your Florence accommodations with Italy Perfect. It is designed by us for our guests to enjoy our favorite experiences in Florence and Tuscany that we have loved over the years. The Experience Florence & Tuscany package includes:
Experience #1: Welcome Reception in one of several special locations.
Experience #2: Half-Day Florence Walking Tour through the Heart of the Renaissance visiting historic sights such as the Duomo, the Baptistry, Piazza della Signoria with the David Statue and the iconic Ponte Vecchio bridge. Your guide will knit together the art and wonderful history.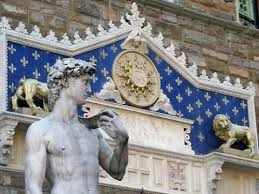 Experience #3: Enjoy the Rolling Hills of Tuscany on a private guided tour to appreciate the bucolic countryside, the vineyards and olive groves, visit to an iconic Tuscan town, and lunch on traditional Tuscan dishes off the beaten track with a tasting of Chianti wine.
Experience #4: Shop with a Florence Expert in the bustling central Florence farmer's market. Tastings, souvenir shopping in addition to experience authentic culture. Your guide can also assist in shopping and negotiating best prices for traditional Florentine items like leather purses and jackets.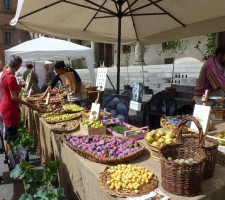 Experience #5: Learn the art of preparing several typical Tuscan dishes in a professional teaching kitchen. Afterwards, savor your tasty preparations.
Learn more about Experience Florence & Tuscany with Italy Perfect. 
This 5-Experience package is a terrific value, letting our guests experience the wonders of Florence at an affordable price.
Offer valid for new reservations of 5+ nights from September 10, 2016. Holidays excluded.