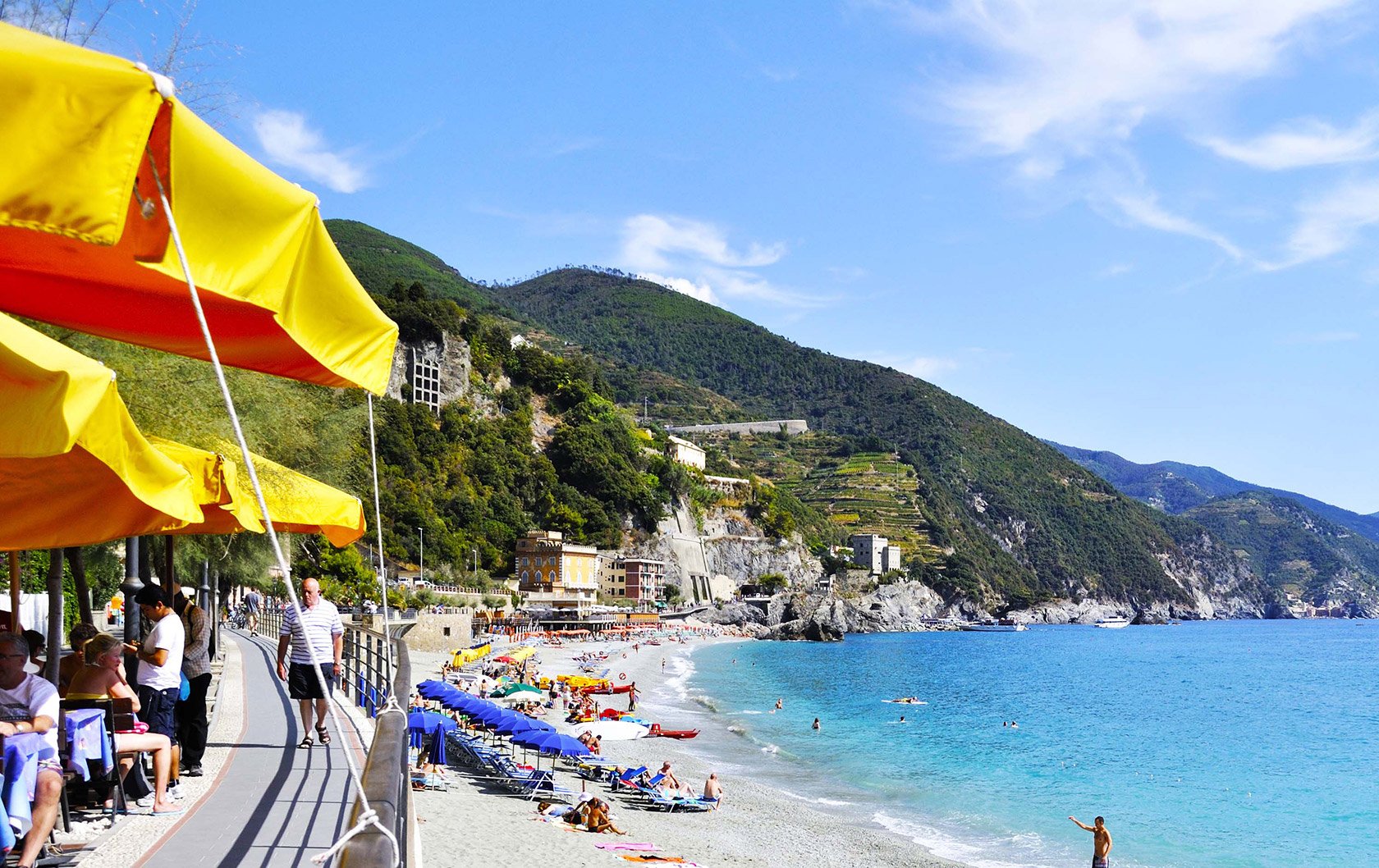 From mid-August until early September, a longstanding Italian tradition is to flee the hot cities for the beach. Having spent many childhood summers in Italy, we thought we understood the unique cultural aspects of Italians at the beach however as adults, returning to Italy with our own children for vacations, we appreciated ever new insights into Italian culture.  I could recount my own experience, but no one describes it better than author Tim Parks in his wickedly funny book Italian Education published in 1996, a sequel to Italian Neighbors published in 1992. If you are an Italy aficionado, we highly recommend both books, they hilariously entertaining and entirely accurate…good beach reading!
Here's an excerpt from an editorial by Tim Parks that appeared in the London Telegraph in January 2007: "The sea is still clean, the owners of the bathing stations are still eager and friendly. Not that things are cheap: a sunshade in the first or second row from the water will cost about €100 (£70). But bite the bullet willingly. There's more on offer than you can imagine.
"The day begins early. When planning their holidays Italians love to pretend that their chief consideration is health. All the baby magazines tell young mothers that the sun is best between seven and nine and that they should be right by the water's edge to give their child's lungs the benefit of iodine-drenched air. But not actually in the water, of course, which just cannot, all Italians agree, be warm enough for human immersion before 10 o'clock.
"So however early you arrive you'll find the passeggiata has begun, an idle back and forth of babes and mums and insomniac pensioners right where the shallow, almost tideless sea, long tamed by offshore breakwaters, laps gently at the white sand. The children are going wild to find themselves so near the water but unaccountably forbidden to get in it. In see-through shifts over skimpy bikinis, the mothers are filing their nails as they walk, or plaiting their hair, or examining stretch marks and generally treating the beach as an extension of their bathrooms…"
Now that summer is winding down, Italians are getting ready for September 6th, when summer holidays come to an abrupt end and they must face the dreaded "reintro", meaning "re-entry" back to the city and work life after enjoying the suspended animation of three weeks of holidays. Upon returning, Italians greet each other as though it were the first day of the New Year, with a courteous "Buon Rientro!" meaning "Welcome Back". There are even diagnosed psychological disorders associated with the reintro and ample advice in magazines, TV talk shows and the internet on how to avoid reintro syndrome which,  "can be characterized by a sense of fatigue, difficulty concentrating, headaches,  feeling of being in a daze, confusion, muscle aches, loss of enthusiasm…." Gee, seems to us that the best medicine is another vacation!
Enjoy local living at our many fine  ItalyPerfect, ParisPerfect and  LondonPerfect  properties.