We are thrilled to be recommended in the August 2017 issue of Andrew Harper's Hideaway Report, an ultraexclusive travel publication revered the world over for its travel wisdom and hotel reviews. The author of the article, " The Enduring Pleasures of Rome" stayed in our gorgeous Rome Elegante apartment located in Rome's enchanting Prati neighborhood. The author and his family enjoyed exploring Prati which is much-loved for its wonderful food shopping, restaurants and one of Rome's finest gelaterie.
"We found our temporary home in Prati with the aid of the excellent Italy Perfect, which has an extensive inventory of upscale apartments throughout the city. The staff in Rome, responsible for the property introduction, cleaning, laundry and so forth, were friendly, efficient and reliable."
Enjoy a stay in Prati in the large and luxurious 5-bedroom Elegante apartment.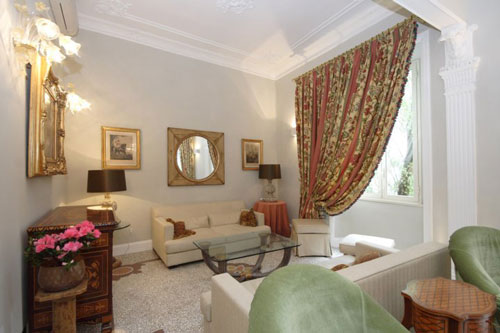 Enjoy luxury living at our many fine  ItalyPerfect, ParisPerfect and  LondonPerfect properties.