The summer heat in Italy can be quite warm, and we know that you don't want to let it get in the way of all the wonderful things you came to see. Fear not! We have a few expert tips to help you stay healthy, hydrated and cool! Whether you're out exploring museums, relaxing by the pool or looking for your next gelato fix, these tips are sure to help you beat the summer heat in Italy like a local.
Air-Conditioned Museums
Escape the sunny streets of Italian cities into a cool museum.  Depending on the types of art or artifacts housed within, museums often need to be temperature controlled for preservation purposes. A few of our favorite air-conditioned museums:
Uffizi Gallery in Florence. The most popular museum in Florence is also a great way to escape the summer heat in Italy. This museum is very popular, so reserve your visit for a less busy time (early in the morning or later in the evening towards closing).
Stefano Bardini Museum in Florence. This museum combines artwork with day-to-day artifacts of Florentine life from Classical, Medieval and Renaissance times. The building itself is stunning, a refurbished palazzo from the 18th century.
Venice Accademia. Renovated in 2015, it is the home of the famous Vitruvian Man by Leonardo da Vinci. It's also one of the largest museums in Italy, so take your time strolling the halls while enjoying that air conditioning!
Rent A Villa with a Pool
The time honored solution to summer heat in Italy is, of course, a swimming pool! Choosing a villa with a pool means that you can head out in the morning to explore a village or city, have a leisurely lunch, then return to the villa in the afternoon when the sun is high. Hang out in the pool until dinnertime and then make use of your villa's fully-equipped kitchen. Many villas have options for chef service. Here are a few of our favorite Italy Perfect villas with pools and many have air conditioning!
Villa Sole on the Amalfi Coast: If, for some reason, you ever tire of the stunning pool, you can take the steps down to the waterside to swim and to take the path to the nearby fishing village.
Tucano Villa in Tuscany: We love this location in the countryside just south of Florence. Dreamy views, gorgeous pool, fascinating art and amazing amenities.
L'Albero Bello is in Tuscany, in the UNESCO heritage Val d'Orcia, walking distance to the beautiful medieval fortified village of Lucignano, with pool and air conditioning.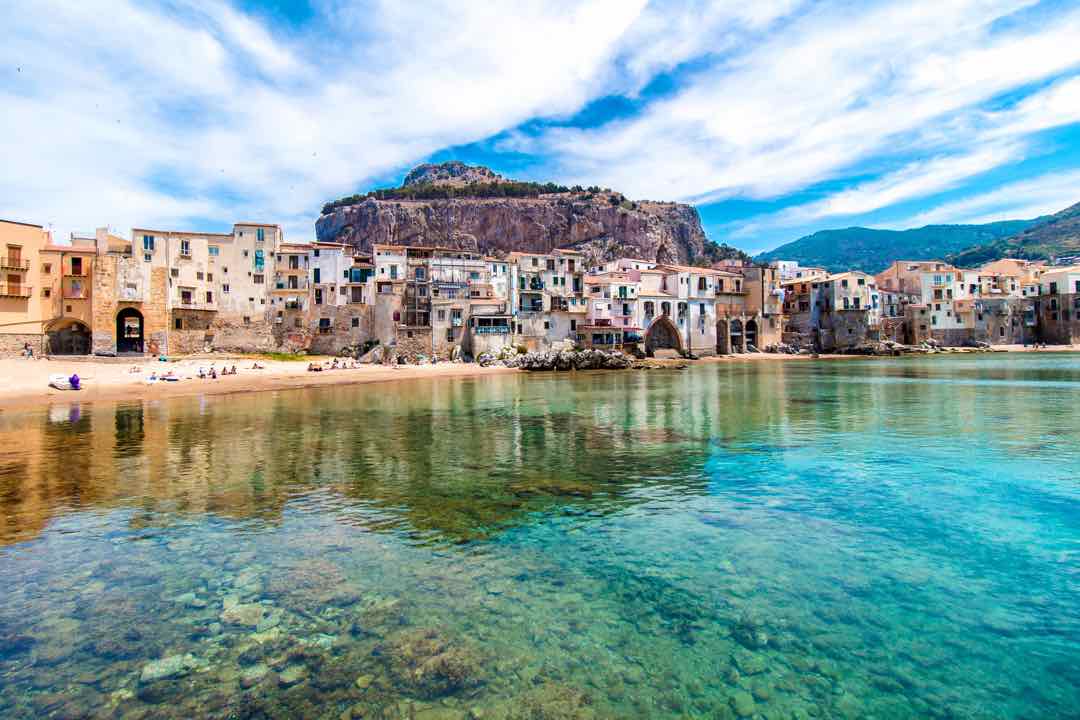 Take a Day Trip to the Coast
When all else fails, do as the locals do and head to the beach! The stone buildings and streets of ancient Italian cities mean that these cities are literally hotter than coastal areas, because the heat is bouncing off of that stone and right back at you. These are a few of our favorite coastal escapes.
Anzio. This tiny coastal town has ancient military roots, but today it's a bustling fishing and port city, with sandy beaches, that are perfect for a relaxing afternoon. It's also a little more off of the beaten tourist track. From Rome, it's about an hour by train or car. If you drive, you'll have a nice view along the coast, as you make your way out of the city.
Ligurian Coast. You may have heard of the Cinque Terre and let that vision of pastel houses above the blue sea guide you to the area along the western coast of Tuscany, Liguria. The Cinque Terre can get awfully crowded so consider equally charming, less mobbed places such as Portofino, Lerici and Portovenere.
Capri. This fabled island beckons across the sea from Sorrento. Travel by ferry or hydrofoil to explore the mystical Blue Grotto, the fashionable Piazzetta and ride the chair lift to Anacapri at the top of the island.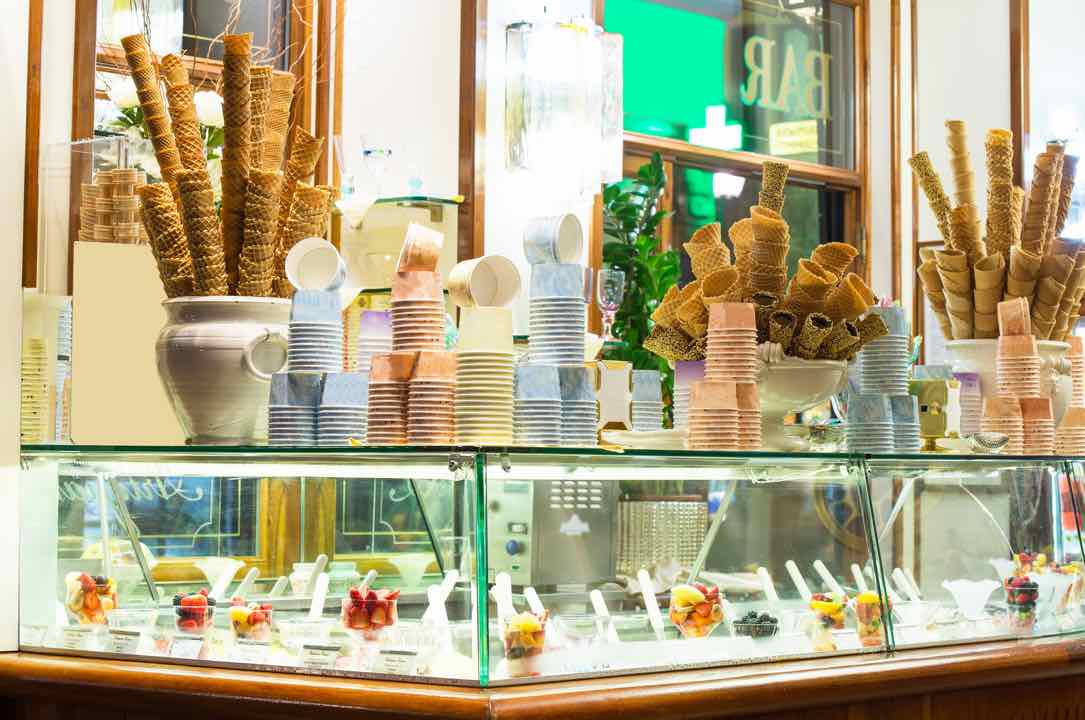 Have a Scoop of Gelato
One of the classic Italian treats is also one of the most delicious ways to beat the summer heat in Italy. Gelato shops are everywhere, and often it's only a euro or two for a scoop. The word gelato literally means "frozen" in Italian, and it refers to the specific type of ice cream that is made in Italy, which differs from ice cream with less fat, so it won't weigh you down and make you hotter if you have a couple of scoops in the middle of the day.
Meditate Coolly in a Church
You find wonderful churches everywhere in Italy and their massive stone structures insulate against the heat and bustle of the streets. Take a seat, meditate, breathe in cool air perhaps perfumed with incense. Many churches have wonderful, even very famous art, to enjoy. Here are some hints for visiting churches in Italy, and a favorite artist, Caravaggio, has many paintings in Roman churches.
Remember the most important thing of all: stay hydrated! Bonus tip: many grocery stores have air conditioning, so when you stop in to buy a water bottle, linger for a few minutes to cool off before heading back out into the sun.
So, are you ready to find your perfect villa with a pool or air-conditioned apartment? If so, you can contact Italy Perfect at [email protected] or 1-888-308-6123, and we'll be happy to help you find the perfect place to cool off between each Italian adventure.