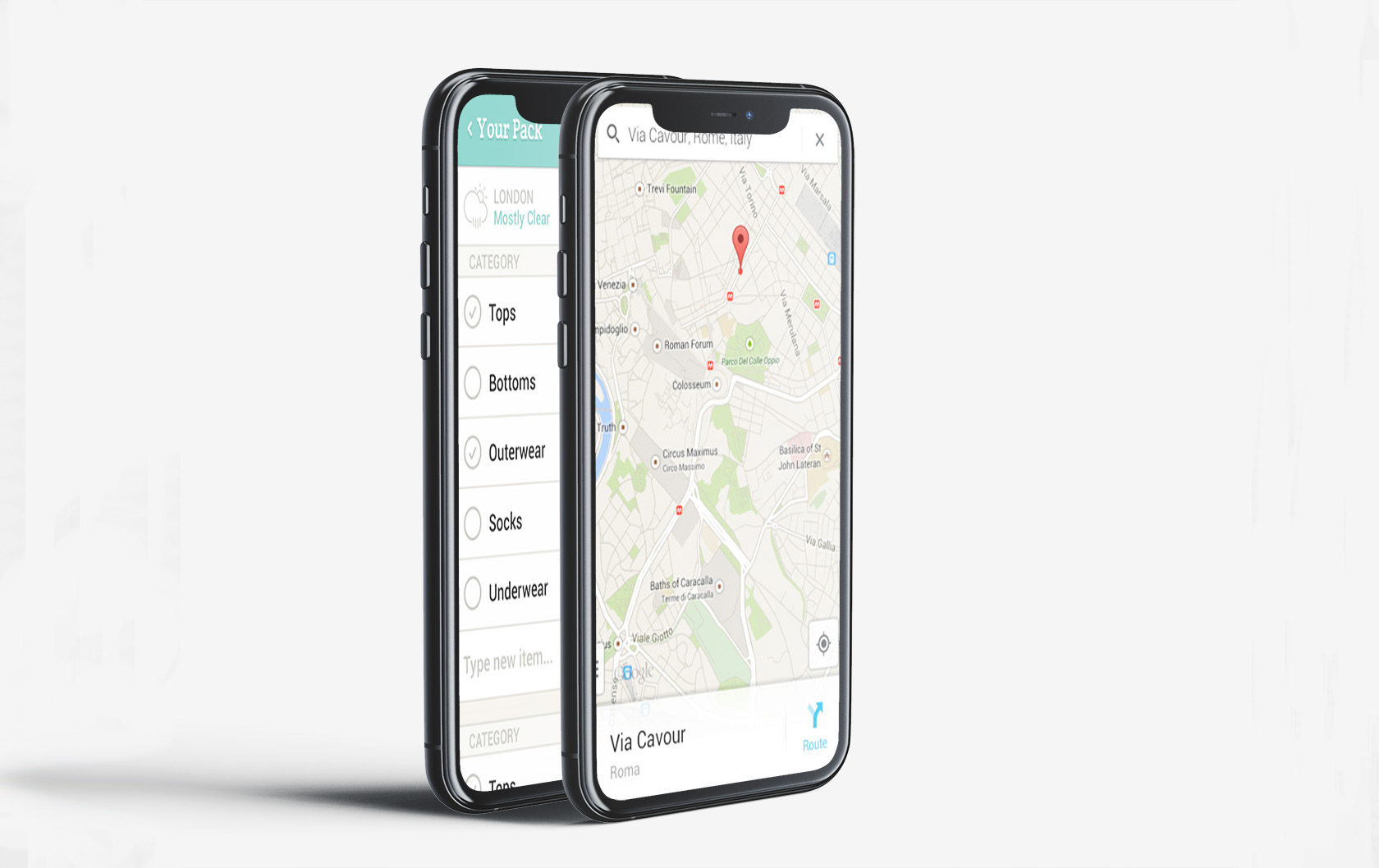 We recently tried out a bunch of apps using an iPhone and also an Android phone. Here are our favorites based on usage and usefulness! So lets pack our bags, load our smartphones, this is traveling in the 21st century.
We preloaded our phone with the apps before leaving the USA for Italy. Check with your provider to make sure you have a data plan that works in Italy and its cost. Or, you can purchase an Italian SIM card at one of the TIM phone stores to put into your phone; making sure your phone will work on a GSM network. The other major telephone companies are Wind and Vodafone. With the new SIM card in the phone and the help of the sales associate to reset the network band, the phone was ready.

1. Google Maps
For reaching urban destinations you can't beat Google Maps for dependability. We still bring a paper map, but rarely need to use it in city locations.  We were quite happy with Google Maps in Rome, Florence and Venice. Even when we got a little lost we were comforted to know that we could easily navigate our way back. Navigating in the countryside was not as reliable, we found ourselves pulling out our trusty detailed Tuscany map on occasion.
2. Google Translate
Although we speak Italian quite well, we had with us one of our staff members who doesn't speak much Italian, so we had him test out Google translate for deciphering menus, signs and baffling one-sided interactions with locals. Just speak clearly into the microphone, or type the word or phrase and the app translates into Italian, or the reverse. Google Translate supports 80 languages so you won't have to switch translation apps while in Europe and you sure won't have to carry translation dictionaries.  ( Android / iPhone )

3. Instagram
The 21st century equivalent of a postcard. We're finally getting the hang of Instagram, being dragged along by our younger colleagues here at Italy Perfect!  And we're starting to explore travel hashtags well before our trips (#Italy #Florence #Rome etc.) to get excited about our upcoming adventures. The more we use Instagram the more rewarding it has become, allowing us to travel in time to pleasant memories of the Tuscan countryside or the time we climbed to the top of a medieval tower in Bologna.  Follow us on instagram, @ItalyPerfect.
4. Twitter
Our favorite hashtags to monitor while travelling are based on our destinations and travel hubs. For example, we can subscribe to #RomeAirport, for airport updates, @LeFrecce for train updates and @alitalia for Alitalia airline updates and galleries and museums. It is also a great resource for weaving oneself into the fabric of Italian life. We subscribe to a bunch of Italy tourism and news resources such as @arttrav @slowtrav @cntraveler @ItaliaNews. And while we're on the topic, you can follow us too @ItalyPerfect

5. PackPoint
Packing list builder is an app for compiling the greatest packing list.  It includes weather information for your destination and all kinds of options for specialized travel occasions. It won't let you forget your passport, pajamas or phone charger because it has everything covered.
6. Entrain
An app for combating jetlag. "Entrain is a free app for iOS that connects users to lighting schedules developed by researchers at the University of Michigan. These schedules are mathematically proven to adjust you to new time zones as quickly as possible. Light is the primary driving input to the circadian clock, and by recording your lighting history, we can simulate your body's clock and make recommendations for behavior."
( iPhone )

7. Uber
It is available in Rome and we love it! Uber is a great alternative to taxis for short rides in the city as you can plainly see the driver's estimated time of pickup and pre-arranged price of the trip. With all the reliability that we're used to in the U.S. we were pleased to find that Uber works just as well in Rome. For airport pick up service and longer routes though, our reliable private drivers are still your best choice since they know our properties and our greeters.
8. The Converted by Ideon
Currency conversions and distance conversions with the drag of your finger. Only on iPhone. Keep in mind currency conversions are approximate since they tend to use the interbank rate (wholesale) not the cash (retail) rate.
( iPhone )
9. Postagram
A cute app that crosses the lines between the real world and our digital reality. You can pick a photo from Facebook, Instagram or Phone Gallery, add a message and Postagram will mail a customised physical postcard to your friends and family. For a limited time, new Postagram users will be able to mail their first five postcards free of charge. Afterwards, each postcard will cost $0.99 USD for U.S. addresses and $1.99 USD for international ones.
10. Photosynth for iPhone
Photosynth creates flawless 360 degree panoramas that you can share with friends on social media. There is no better way to capture the full experience of Saint Marks in Venice so you can show your friends at home.
( iPhone )