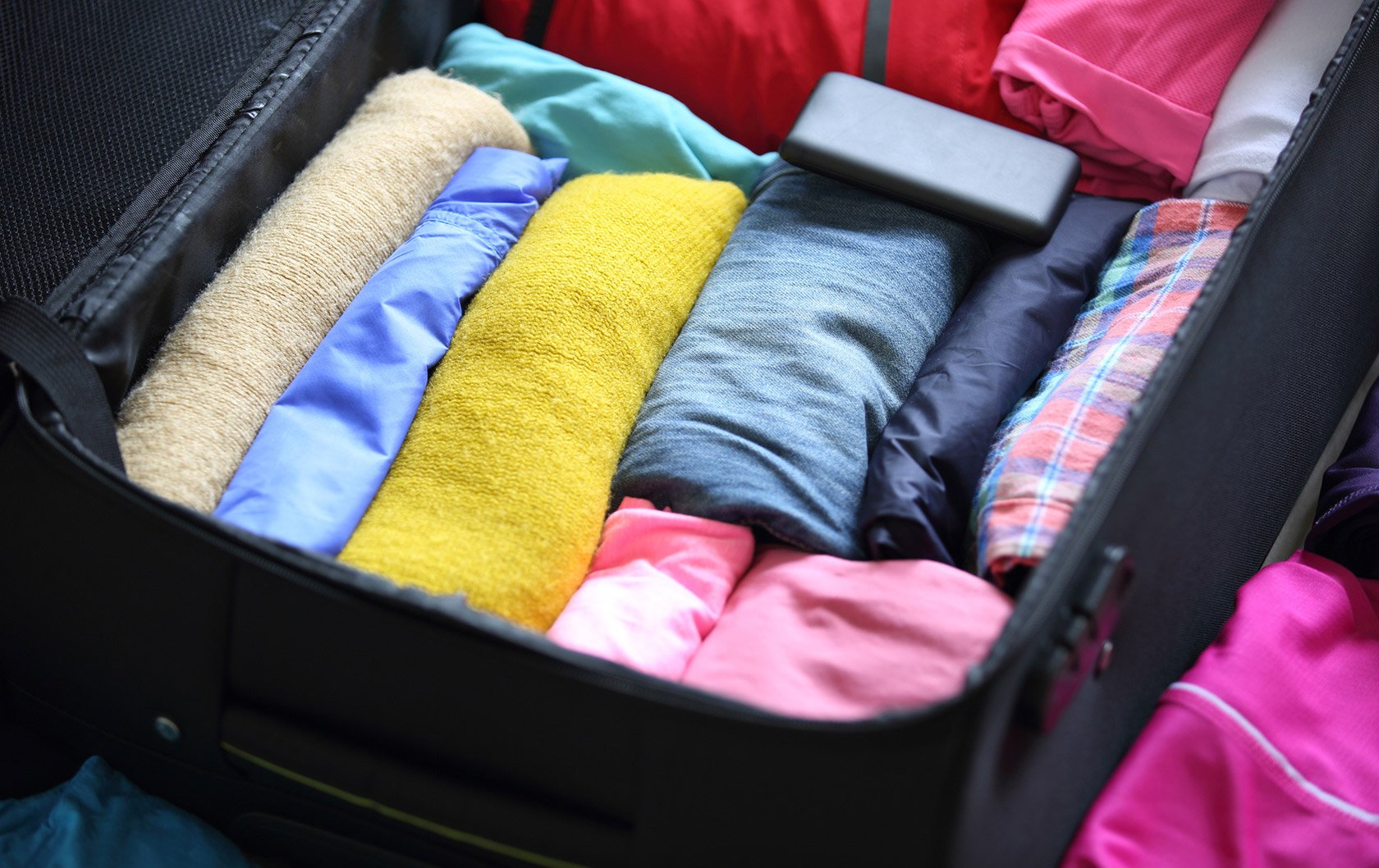 I confess, I pack with near-military precision, fitting everything into a rolling carry-on bag even for a month-long trip. During my most recent trip — a month in Italy inspecting properties — I moved accommodations every couple of nights because staying in our properties is the best way to inspect.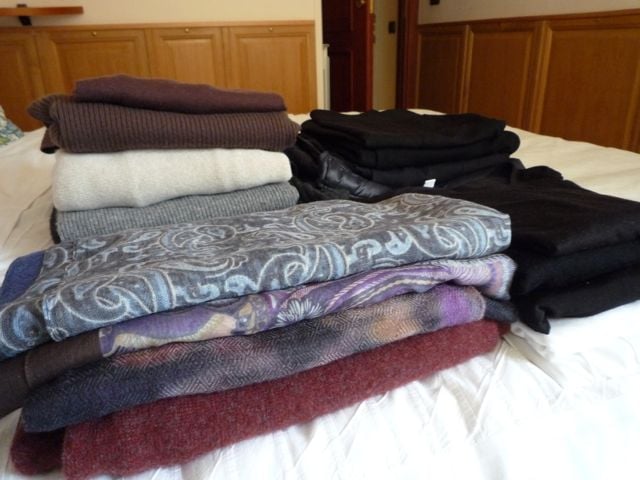 Packing for a long winter trip takes some careful planning.  Add weather uncertainties and walking several miles a day to get from appointment to appointment, comfortable low-maintenance, interchangeable layers are my mantra. Keeping my suitcase (I swear by Tumi's Voyageur Super-Leger International Carry-On) as light as possible was paramount since hauling luggage onto trains, airplane overhead bins, taxis, and up and down stairs, gets exhausting with multiple moves .
My 4 Essential Packing Tips
Keep color palette to a minimum. I favor black, gray, brown with a few colorful accents.
All base layers (T-shirts, pants) should be easily washable and quick drying.
Bring several each of basics like t-shirts, pants, all in same color.
Space Bags Luggage Packs! I have used them for years and bring extras for laundry, jewelry, random stuff to make it easy to pack & unpack. In fact, most of the time I never unpack, I keep everything in the plastic bags and grab what I need from the "shirt bag" or the "pants bag".
Wardrobe for 4 weeks abroad
Bottoms
1 pair washable black pants
2 pairs washable black leggings
1 black skirt
Tops & Sweaters
2 black long-sleeved drip-dry t-shirt/tunics
1 black cashmere sweater
1 white no-iron cotton blouse
1 white long sleeved T-shirt
1 black down vest
1 gray cashmere pullover
1 gray long cashmere cardigan
1 brown cashmere V-neck & long vest set
1 beige long wool cardigan
Accessories
2 heavy cashmere scarves
2 lighter weight scarves
4 inexpensive necklaces
2 pairs earrings
Black tights
Shoes
1 pair black boots
1 pair black super-comfortable walking shoes
1 pair heels
The clothes are squished into my trusty, well worn Space Bags plus one bag with PJ's, sweatpants, undies, socks, tights.
Now that I'm back I have happily retired those clothes for awhile.
Happy Packing and Warm Regards,
Lisa