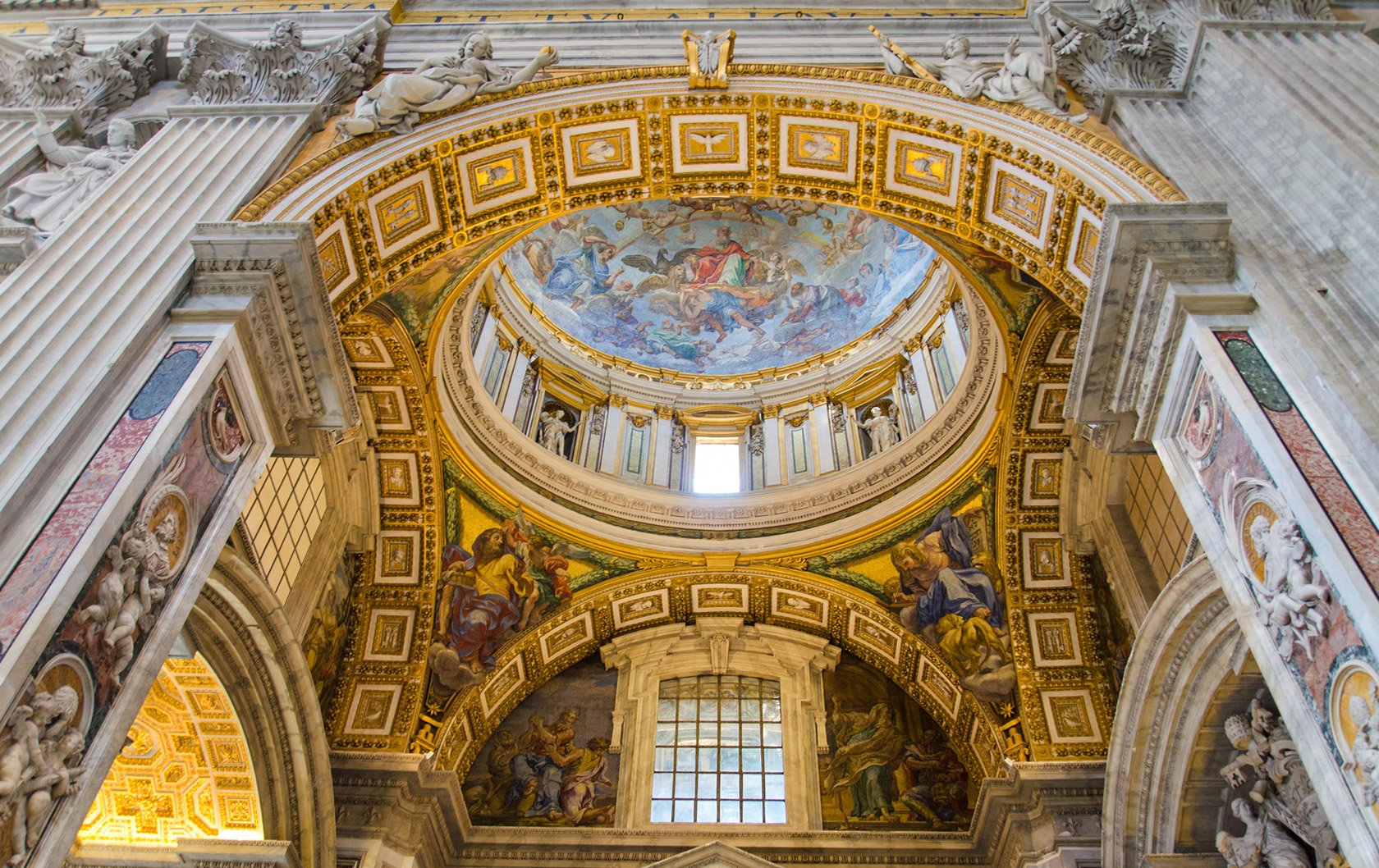 For anyone who has ever been to Vatican City, no matter what time of day or season, you have to know that the lines to get inside the sacred walls are always crazy. If you're anything like me you loathe waiting in line and the thought of getting up at ridiculous hours just to wait is definitely not an option. In fact, one of the first things I look for when traveling is how to skip the lines for the more popular attractions. Here are tips on how to tour the Vatican museum and Sistine Chapel without waiting in long lines.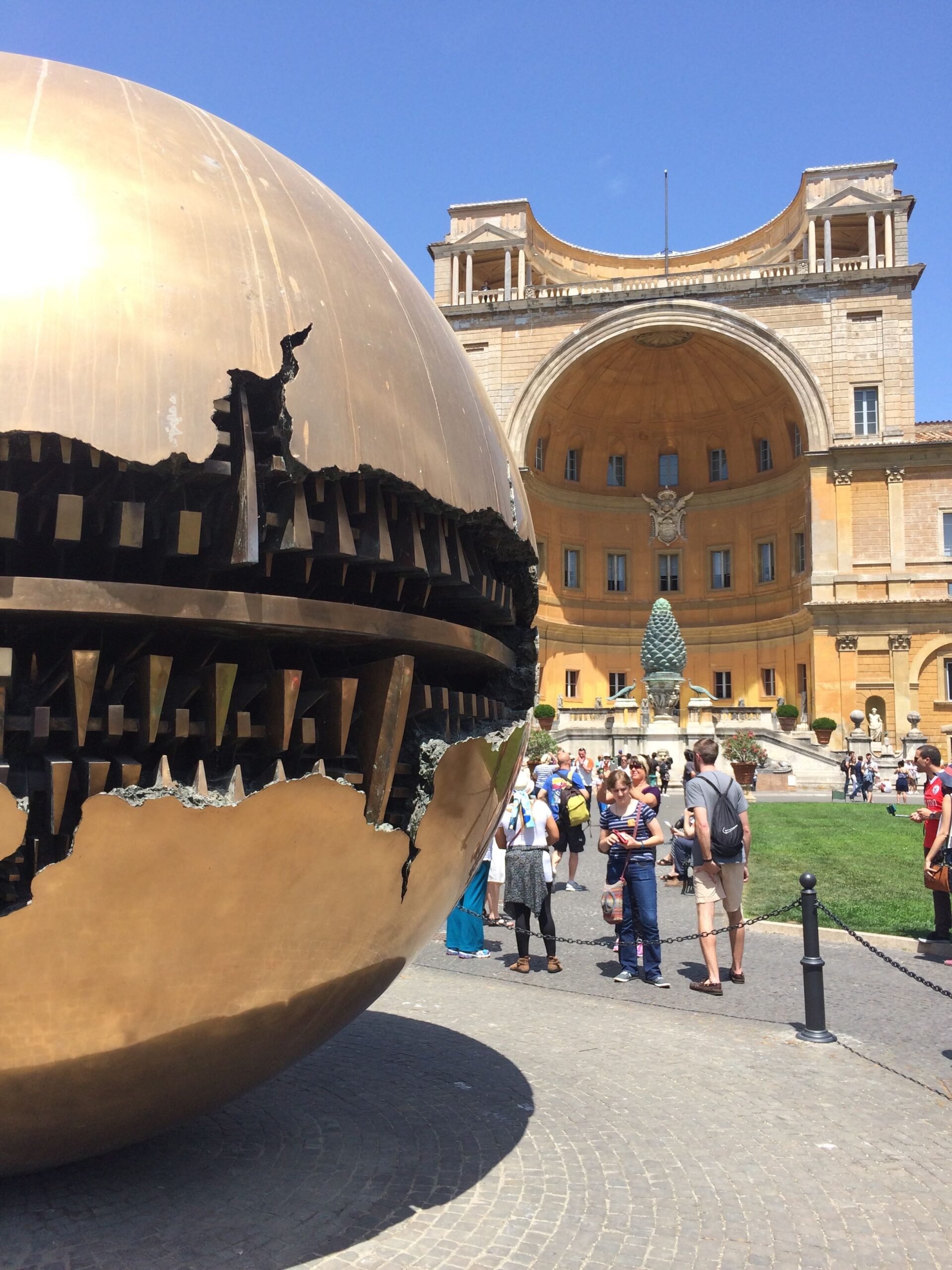 Of course, booking tickets in advance is always the smartest and best option for some places but with attractions like the Vatican Museum with the Sistine Chapel book up really fast. It's likely you'll be left ticket-less and frustrated. That was me on my most recent trip to Rome where we planned to see the Vatican museums and Sistine Chapel. Booking tickets in advance was not something we thought of and I never believed the lines would be as bad as they were. Even at eight in the morning, the line to get into the Vatican museum wrapped around the city walls so far it was a workout just to walk up to see where the front of the line was. And it was actually longer than it appeared because some groups would leave one person in line while the rest went to get a cappuccino.
As soon as you get in line you're swarmed with 'tour guides' that promise you the chance to get into the museum right away. Be wary of these people, not all of them are legitimate. I lucked out and got a legitimate and excellent guide, a lovely Dutch woman who spoke perfect English and brought us through the Vatican museum, Sistine Chapel and St. Peter's Basilica on a enriching four-hour tour, yes, while skipping the line.
Things to keep in mind when looking to skip the line:
Be Safe: Never follow someone if you feel unsafe, trust your instincts. Never go alone if you are asked to follow someone to their office.
Visit During Off Hours: You don't necessarily have to get up super early to wait in line but going earlier in the morning or later in the afternoon will help your success in getting smaller crowds in line.
Book ahead: It is sooo easy! Do it right now;-)

Skip the Line Tour for the Vatican
Reserve a private tour with the Italy Perfect concierge.
St Peter's basilica is a separate location from the Vatican Museums. Only when you are escorted by a licensed guide can you take a private route directly from the museums to St Peter's basilica. Otherwise you walk about 15 minutes from outside the museums to St Peters where you will wait in another long line to enter.
In most cases you'll be paying more for a tour guide to take you through, plus the convenience of not having to wait in line but, let me tell you, it was worth every penny for me. The extra money saved us hours and hours of waiting in line in the Roman heat!
Cover your shoulders and knees (men, women and children, too) when entering churches in Rome or you won't be admitted.
At Italy Perfect Vacation rentals, we share our tips and resources for your best experience in Rome.
Photos by Madisyn Mckee ,Tyler and Dennis Jarvis under Creative Commons.