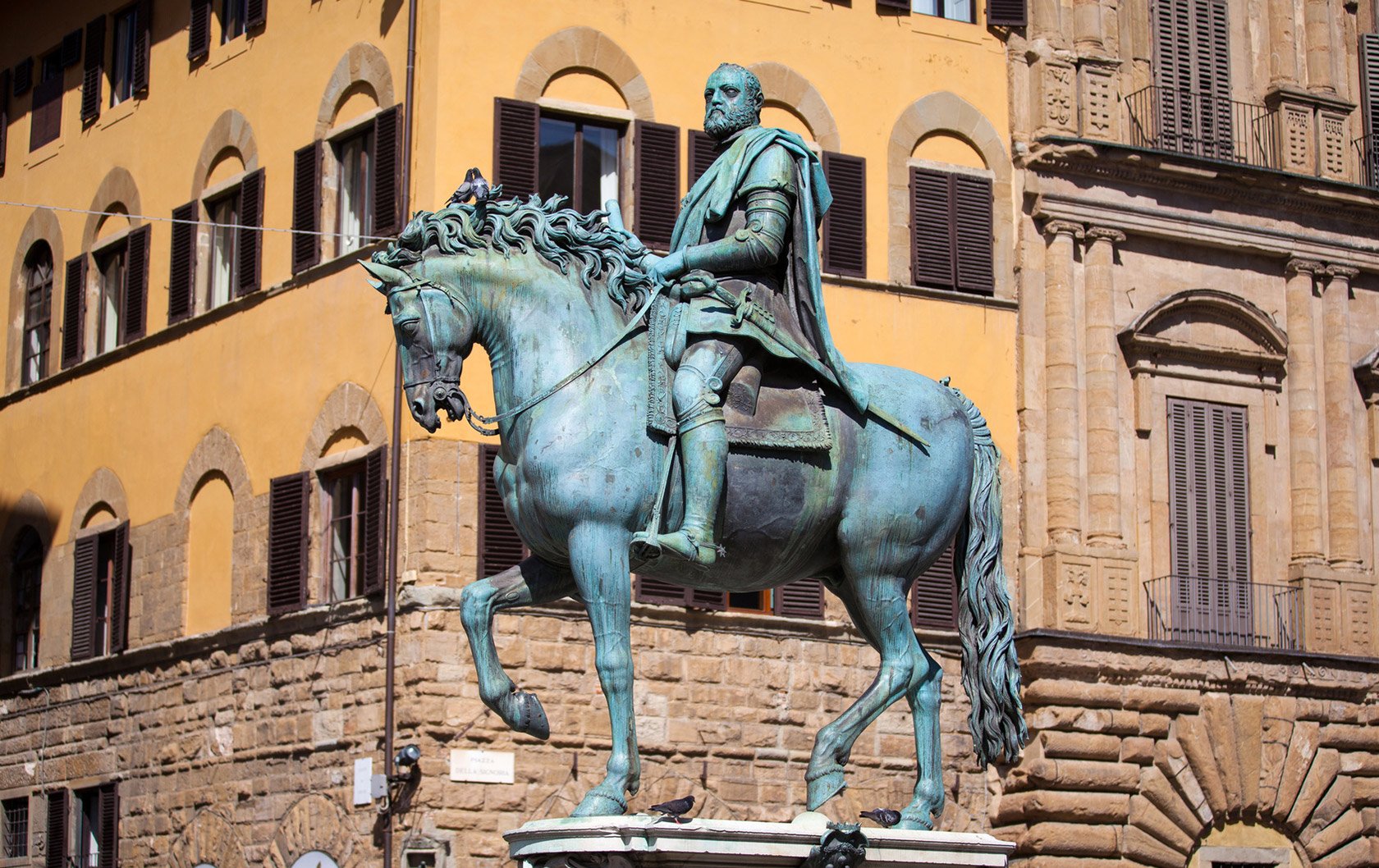 Florence is known as the birthplace of modern art, beginning in the 15th century with the Renaissance 'rebirth' when Florence became the incubator for a massive burst of creativity and the beginning of the modern era.
Renowned as the cradle of Renaissance, it is not known for its contemporary art and Florentines remain skeptical about modern art. Things are slowly changing on the art scene however, creating an opening to the twenty-first century while providing Florentines and visitors alike an opportunity to view some striking works of modern art in historic settings.
No visit to Florence would be complete without a visit to Piazza della Signoria. For the first time in nearly five centuries a new work of art is on display in the piazza. In late September Pluto and Proserpina by American artist Jeff Koons was installed.  The striking, some would say startling, statue sits in marked contrast to neighboring masterpieces by renowned Renaissance artists. The last time a new statue was erected here was the installation of Hercules and Cacchus by Baccio Bandinelli (1493-1560), so Koons' statue has shaken things up a bit.
The bright gold 10-foot tall statue, displayed between the copy of the David by Michelangelo and Judith and Holofernes by Donatello, has drawn much attention and comment given the unsettling contrast between Koon's work vis-à-vis Michelangelo and Donatello.
Florentines have bitterly criticized the "kitsch" work by Koons, but at the same time the statue has triggered a new dialogue between Renaissance and contemporary art, confirming the city's determination to embrace the present, seeking a crucial interaction between the Florence of the Renaissance and the city of today. The sculpture will be on display until December 28, 2015.
In order to promote the city's rich history and culture, the Galleria dell 'Accademia has announced an exhibition that will pair Michelangelo and Old Masters with pieces by ten contemporary artists, such as Yayoi Kusama, Gerhard Richter and Marina Abramovic. The opening is scheduled for June 2016.