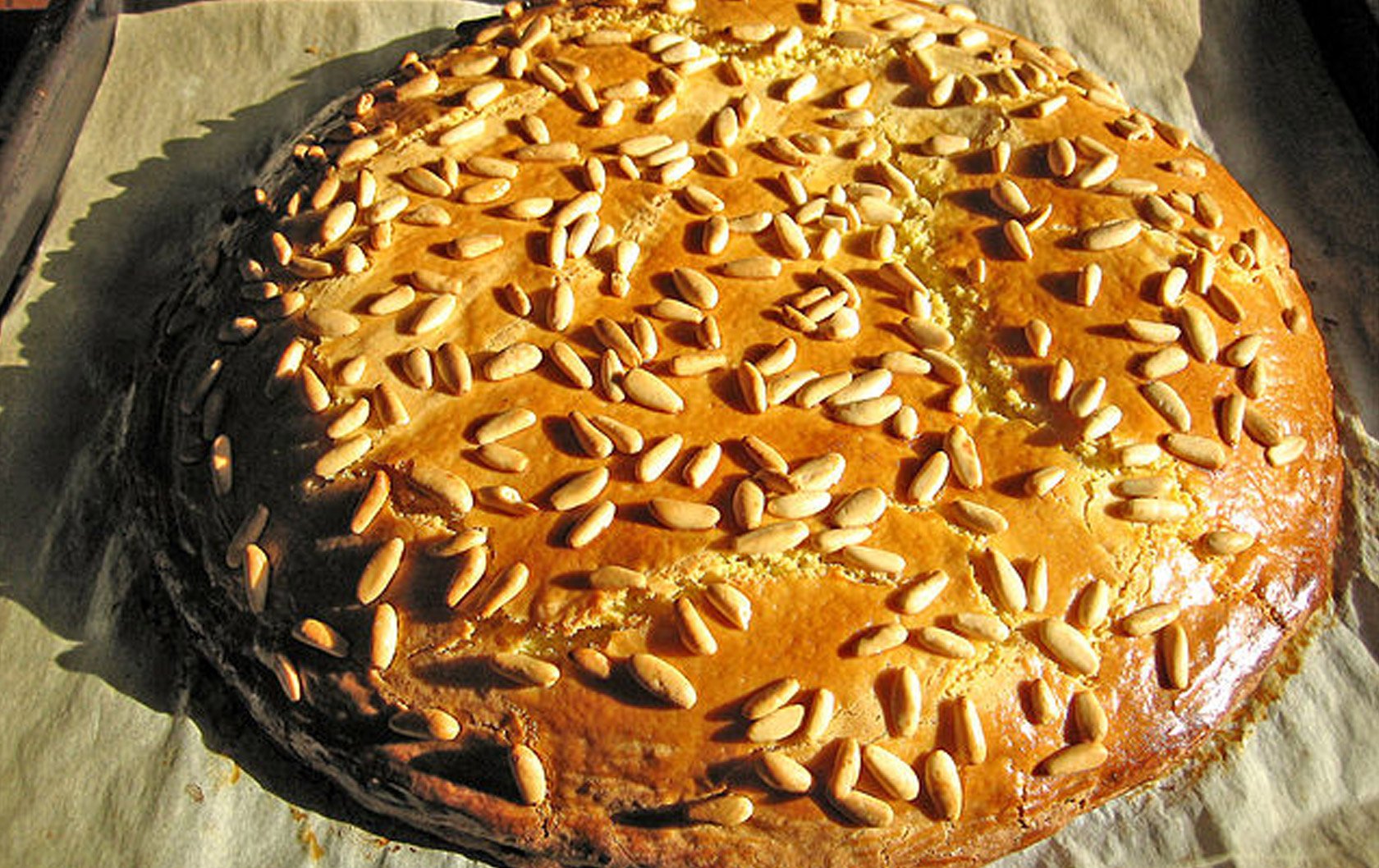 Eating at Nonna's – 'Nonna' being the Italian word for grandmother – is never a disappointment. The stereotype of the bustling Italian women serving platefuls of pasta until their families are stuffed are not far from the truth. Spot-on, at least, for my family.
Grandma's Cake — Torta della Nonna – is loved by all. This classic desert originated in Tuscany and became popular throughout Italy. The crust is called 'pasta frolla' and is essentially shortbread, filled with custard or ricotta cheese. It is hard to go wrong with a dish that starts with ricotta cheese. Options include a lemon-flavored filling, pine nuts and confectioner's sugar topping.
Perhaps the best quality of this cake is that it seems to improve with time, so eating a two-day-old slice may be even better than a freshly made one…if it lasts that long.
The dish is notoriously simple, but none the less delicious. What might come as a surprise, however, is it's history.
The first Torta della Nonna was, surprisingly, not made by a 'nonna' at all. In fact, it did not originate as a home-cooked dish at all. Guido Samorini, a mid-twentieth century restaurateur, invented the Torta della Nonna for his restaurant after receiving criticism about the narrow selection of tarts offered to his patrons. The chef was challenged to come up with an original idea, and so the first Torta della Nonna was made. The patrons were thrilled, and the recipe has lived on in numerous iterations.
So why call it Torta della Nonna? One can only speculate. Those with Italian grandmothers can likely tell countless stories of them slaving over a hot stove – personally, my own Italian grandmother would start cooking dinner before anyone else in the household was awake. That said, Italians are not known for baking so much as cooking in the home. Those dinners that took all day to make were concocted almost exclusively on the stove top (my Nonna kept her pots and pans in her oven). When people think Italian cooking, they don't think of cake. Even so, there is something about this dish that reminds diners of home cooking. The crumble of shortbread, the richness of the filling, combining into a dish that is impressive enough to be served in a restaurant, but simple enough that anyone could make it at home.
If there were one word to describe a Nonna's cooking, it would be 'satisfying.' Well, actually it would be 'love,' but 'satisfying' takes a close second. Torta della Nonna is as satisfying a dessert as one can find. Rich without being heavy, sweet enough to curb a craving without being sickly sweet – the perfect balance.
While travelling, keep an eye out for smaller restaurants – something that will give that home-away-from-home feel – for the perfect place to try Torta della Nonna. Places like Nonna Betta – a popular Roman restaurant – are likely to offer some iteration of the classic recipe. Diners rave of a ricotta cheesecake with pistachios – sounds like Torta della Nonna!