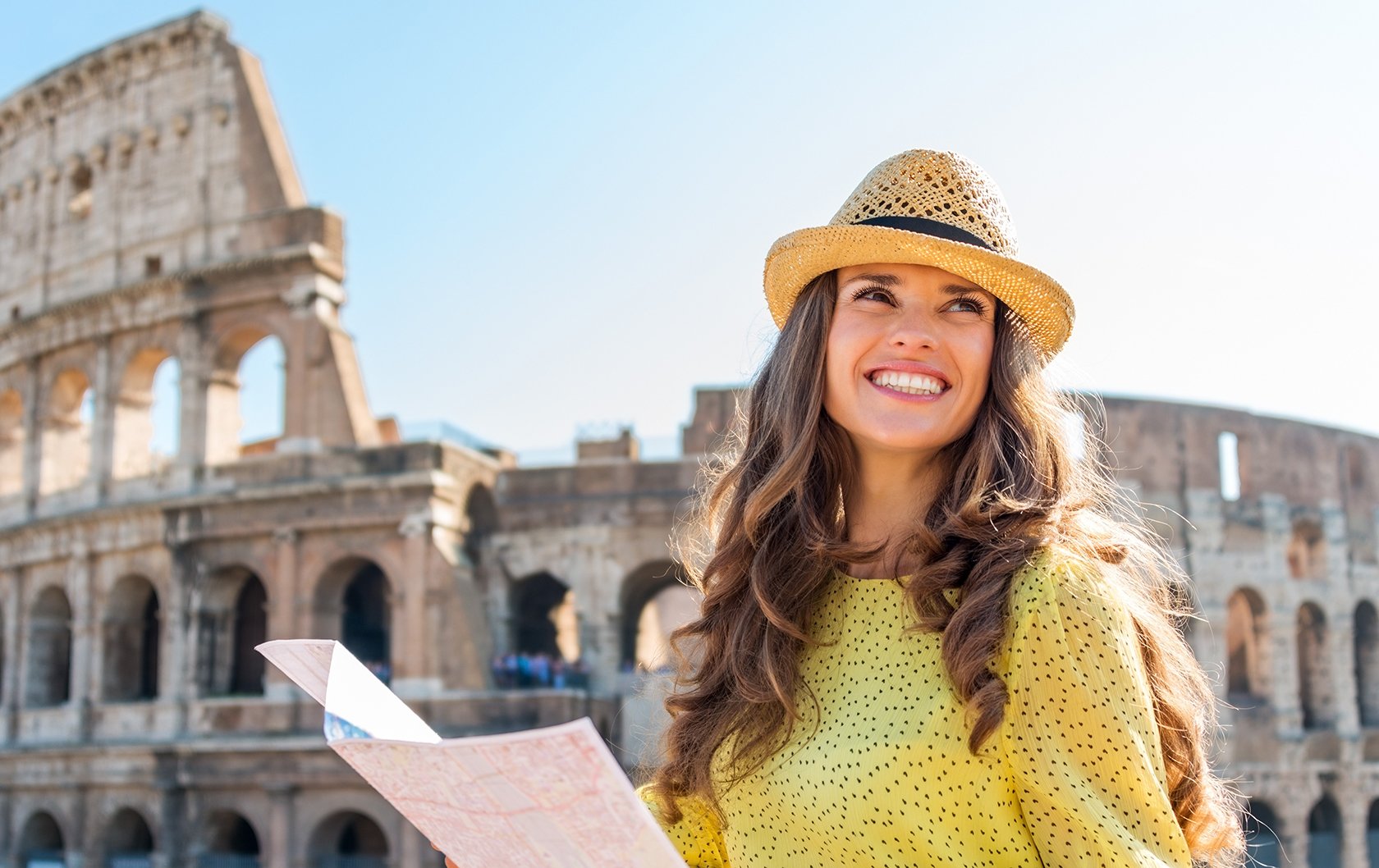 There is a lot to see in the city of Rome. It can be a daunting task to figure out how to see as much as possible when you are in the process of planning a Rome vacation. Thankfully for you, and many others, there are some great city tours that will take you through and past some of the most wondrous attractions the city has to offer. Get acquainted with Rome even further from the comfort of a Vacation Perfect vacation rental. Look at our vacation rentals and check out these city tours in Rome.
Explore Rome's remarkable ancient sites on this private tour of the Colosseum, Roman Forum and Palatine Hill. Take the stress out of visiting these top Roman attractions and let your professional guide navigate the ancient sites while bringing the history vibrantly to life.
Discover the masterpieces of the Vatican on this art historian-led private tour of the Vatican Museums and Sistine Chapel. With approximately four miles of halls and corridors to choose from, at the discretion of our guide and your preferences, this is the best way to be selective while not missing the highlights.
In this three-hour Rome food tour, accompanied by a food writer, chef or culinary educator, this tour explores some of the city's delicious specialties, with an emphasis on its revered street food culture. Rome shines brightly as one of Europe's top food destinations, with a gastronomic culture that can be traced back to ancient Roman times. Look at how this history, and more recent outside influences, make for a unique, stimulating, and diverse eating experience. During the tour, you will walk through the historic city center of Trastevere on the hunt for the best coffee, chocolate, pizza and gelato.
If you want to see as much as possible in the shortest amount of time, then hop on a bus tour. Roam around Rome all you like with this Hop-on, Hop-off Rome bus ticket. Hop on and off near the Vatican, Sistine Chapel, the Colosseum, Palatine Hill, Trevi fountain and more.
Explore The Streets Of Rome
You are going to learn a lot about Rome's past and present on these city tours. You'll have plenty of energy to explore even more after relaxing in your Vacation Perfect rental property. To learn more about Rome, read our travel guide at Italy Perfect for more things to do and how to plan your vacation. Contact us on our website or call 1-888-520-2087 to learn about renting a vacation rental in Rome.