It seems like every region of Italy is well-known for something. Tuscany is known for wine and truffles; Lazio is known for Roman history and spaghetti carbonara; Campania is known for Pompeii and pizza and so on. But can you name anything that the region Emilia Romagna is known for?
Get to Know Emilia Romagna
Emilia Romagna has lovely cities – Bologna, Parma and Rimini – but these are often overlooked in favor of Rome, Florence and Venice. This rolling, beautiful region is known for essential ingredients in Italian cuisine: Parmesan cheese, prosciutto ham, Balsamic vinegar and tortellini. Here we share three things you probably didn't know about this lesser known but truly remarkable region of Italy… starting with cheese!
It's the Home of Parmesan Cheese
If you're a fan of aged cheeses, you're in luck: Parmesan is one of the most ancient cheeses out there. In Parma, one of the capital cities of this region and the birthplace of Parmesan, the cheese still produced as it was eight centuries ago. Fun fact: this cheese is so stable  and can sustain for so long that it was actually sent to space.  Of all the cheeses that were sent along with it, Parmesan was the only cheese in this experiment to retain its taste, nutritional value and digestibility. There is actually an official Parmesan Cheese Consortium that works to ensure the quality of this cheese's production each year. Cheese is a serious business in this region of Italy, and whether you prefer to have it on its own, drizzled with a little balsamic vinegar, or sprinkled on top of a large plate of fresh tortellini, you'll be overwhelmed with options for trying this delicious local specialty during your stay in Emilia Romagna.
Parma and Bologna Are World Cities
Now that we've introduced Parma by way of its most popular product, there's a bit more you should know. In 2015, UNESCO designated Parma as a Creative City of Gastronomy, and in 2020 the city will be named a European Capital of Culture. The violet is the symbolic flower of the city, so you'll find many little shops selling violet perfumes and candies that  make perfect souvenirs.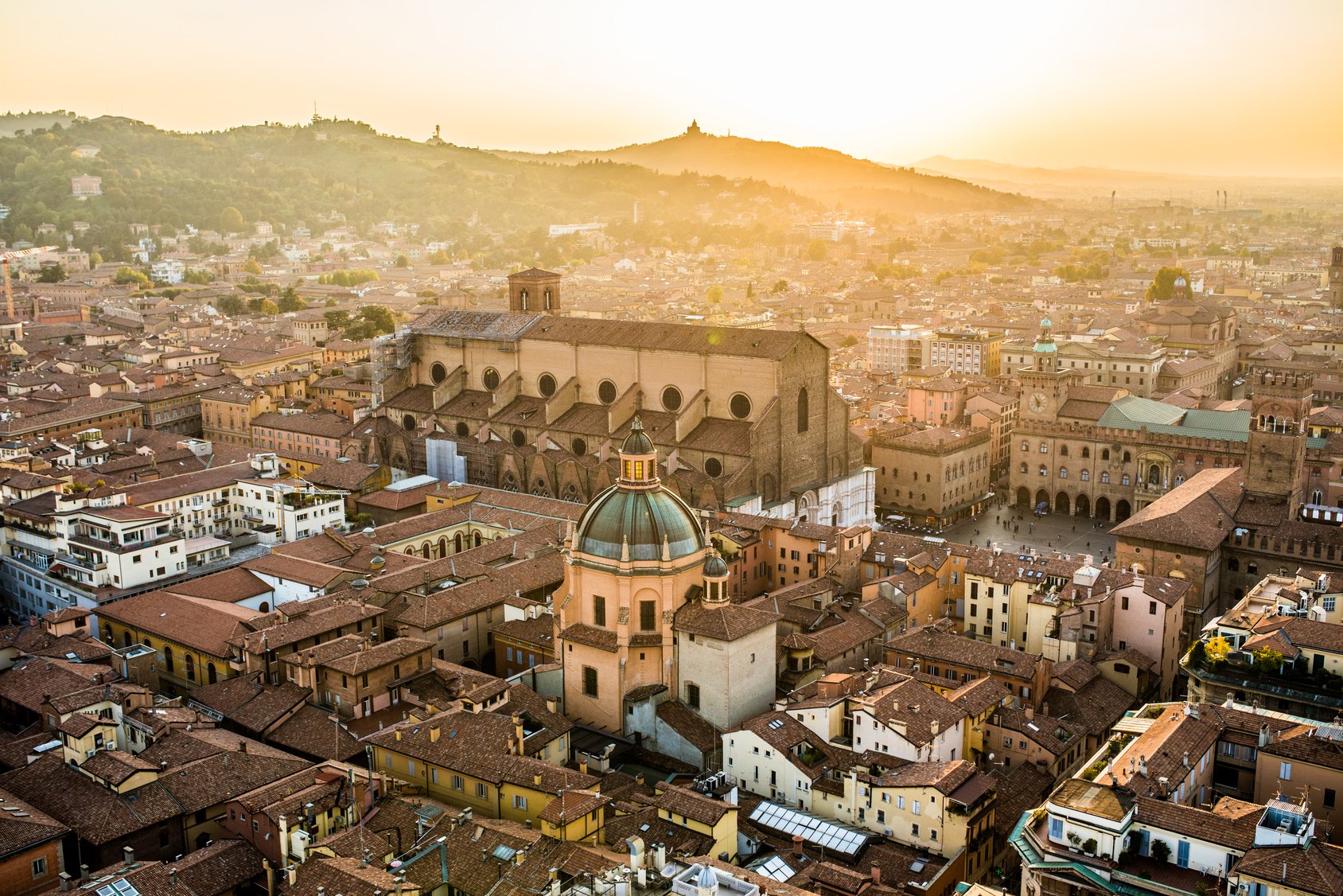 Bologna is another popular stop for travelers in this region of Italy. Like Parma, Bologna has been recognized as a UNESCO World Heritage site thanks to its preserved medieval city center, including the massive Basilica of San Petronio (the 5th largest church in the world). The city also has deep roots in academia and cultural institutions, and today you'll find over 50 museums and art galleries to explore. The University of Bologna is one of the oldest continually operating universities in western culture. World-famous Spaghetti Bolognese is just a hint at the culinary riches of this fine city. It is also home to FICO Eataly World, which is a kind of food/agriculture theme park, with so much food to taste and purchase, as well as cooking demonstrations. Save at least half a day for this, and show up hungry!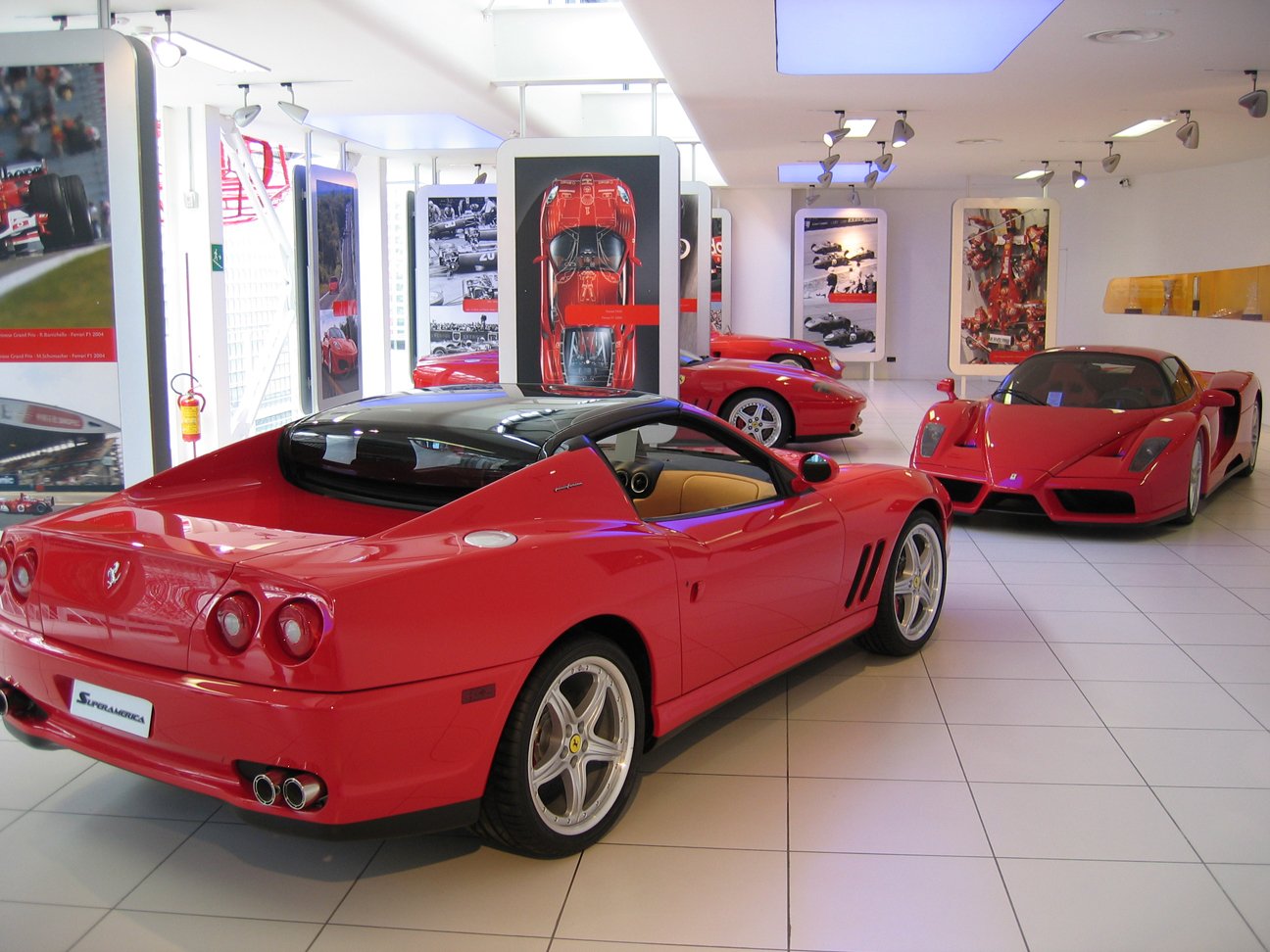 You'll Find the Ferrari Museum Here

Modena is a small, ancient town in the region of Emilia Romagna that is known as a  UNESCO World Heritage Site as well as the home of Balsamic Vinegar. But you may have heard of it thanks to its more modern marvels, and one in particular: the Ferrari. This is where you'll find the Musei Ferrari (Ferrari Museums) that opened in 2012. The museums are as sleek as the car itself, and exhibitions rotate frequently. At the start of 2019, the museum is showcasing its Il Rosso e Il Rosa exhibition, which highlights the role women have played in the traditionally male-dominated fields of car racing. And all year round, visitors can also opt in to the Ferrari driving simulator that lets guests feel like they are racing on some of the world's most famous courses: Barcelona, Zandvoort, Silverstone, and more. Buckle up! You don't have to stop at Ferrari either! Continue on to visit the museums for Maserati and Ducati in the same area.
If you aren't necessarily a car fan, you can enjoy the art gallery attached to the museum.
Where to Stay in Emilia Romagna
Now that you know more about this charming region of Italy, you're probably ready to plan a trip over as soon as possible! We recommend staying in a villa with stunning views of the beautiful countryside, as this will ensure your stay is tranquil and relaxing while still keeping you close enough to some of the major cities and towns for when you're ready to venture out. There are three properties within a few minutes drive of each other that would be perfect for exploring this region, and each of them has options to arrange for chefs, tours, and more to make sure your stay is [Italy] Perfect!