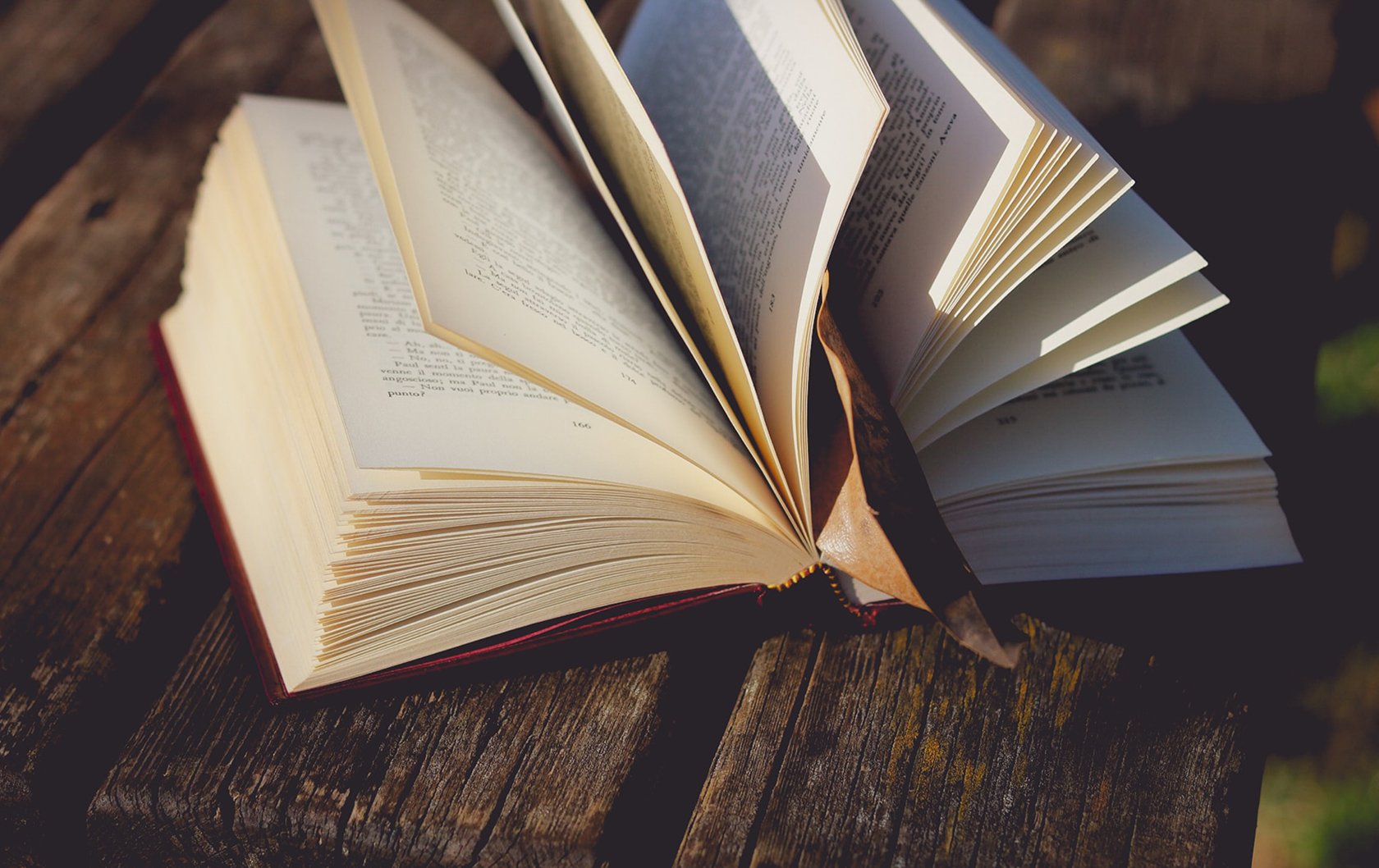 What's the next best thing to traveling to Italy? Well, for us, it's curling up with a good book that carries you to the rolling hills of Tuscany or the sunny beaches of the Amalfi Coast—for a little while at least—as you turn the pages. Once you've planned the perfect Italy trip, enjoy one of these new Italy books to escape to Il bel paese until it's time to pack those suitcases. These books also make great gifts for those Italophiles in your life this holiday season. For more reading inspiration, check out our recommended books to read before visiting Italy.
View this post on Instagram
How to Be Italian by Maria Pasquale
The cheerful cover of this book is just the beginning of an enjoyable dive into Italian culture by Maria Pasquale, Rome based food and travel writer and author of the lovely I Heart Rome book. In How to Be Italian: Eat, Drink, Dress, Travel and Love La Dolce Vita, Pasquale shares bite sized servings of everything we love about the Italian lifestyle accompanied by beautiful photography. From an inside glimpse of how Italians think about the holidays, language and love to tips on fitting in fashion wise, you'll enjoy this little tome that is small enough to curl up with and pretty enough for your coffee table.
View this post on Instagram
The Stolen Lady by Laura Morelli
For historical fiction enthusiasts, Laura Morelli is likely already on your radar with her novels that delve deep into Italy's past – often with an art history theme. While she handles those themes beautifully thanks to her background as an art historian, what really shines through is her love of Italy and unraveling intriguing tales. Start with her most recent release, The Stolen Lady: A Novel of World War II and the Mona Lisa, which follows two women who each hide Leonardo da Vinci's Mona Lisa 500 years apart. Then continue with The Night Portrait: A Novel of World War II and da Vinci's Italy and The Giant: A Novel of Michelangelo's David. Visit her website www.lauramorelli.com for even more Italy themed novels and guides.
View this post on Instagram
An A-Z of Pasta by Rachel Roddy
What is an Italian meal without pasta? No ingredient captures the heart of Italian cooking quite like pasta. In An A-Z of Pasta: Stories, Shapes, Sauces, Recipes, Rome based food writer Rachel Roddy digs into Italy's most essential ingredient. What emerges as you learn about everything from anelli to fusilli, gnocchi, rigatoni and all the way to ziti, is a remarkable story of Italian cooking told uniquely through many different shapes of pasta. But, don't worry, recipes are included so you can create tempting pasta dishes at home until your travels bring you back to Italy.
View this post on Instagram
Cucina Romana by Andrew Cotto
Everyone who has dreamed of going to Italy and staying there forever will take heart in Andrew Cotto's Cucina Romana: Another Italian Adventure. Here we pick up again with Jacoby Pines, who set off for Italy on holiday in Cucina Tipica: An Italian Adventure and settled into life as an expat in Tuscany. Now, in Cotto's latest release, Pines is off on the trail of family ancestry in Rome and, as expected, his travels are full of plenty of food, wine and adventures. Find out more on www.andrewcotto.com and follow along on his own travel and food adventures on Instagram.
View this post on Instagram
Under the Light of the Italian Moon by Jennifer Anton
For a captivating read based on a true story, pick up Under the Light of the Italian Moon by Jennifer Anton. This moving story is set in the small town of Fonzaso in northeast Italy and unfolds over two decades against the rise of fascism and the horrors of WWII. Anton's deep passion for telling stories of women—especially the ones that are too often forgotten to time—shines through in this novel. She didn't have to look far as it was the lives of her Italian grandmother and great grandmothers that inspired her to tell this story of women, of resilience and of love. Discover more on her website and Instagram.
View this post on Instagram
South of Somewhere by Robert V. Camuto
For Italian wine enthusiasts—and not only—South of Somewhere: Wine, Food, and the Soul of Italy by Robert V. Camuto takes readers on a journey deep into the tastes and experiences that make Italy such a sensory delight. Camuto starts this journey in his family's ancestral town of Vico Equense, set in a scenic spot overlooking the sea between Naples and Sorrento. But from there his travels meander through the regions of Abruzzo, Umbria, Campania, Sicily, Basilicata, Puglia and back to Vico Equense. Along the way, you'll meet generations of people making wine amid the most varied and sometimes unexpected landscapes. Beautifully written with depth and connection but just as accessible for wine novices, South of Somewhere is a book we'd highly recommend to anyone who loves Italian food, wine and culture.
View this post on Instagram
Taste: My Life Through Food by Stanley Tucci
While Stanley Tucci certainly needs no introduction, his memoir Taste: My Life Through Food is a heartfelt look at his life with a delectable focus. From big Italian American family meals growing up to his successful films Big Night and Julie & Julia to family cooking and gastronomic adventures around the world, it's a joy to read from start to finish. Perfect if you loved his CNN series Searching for Italy and are looking for more until season two comes out!
View this post on Instagram
Our Italian Summer by Jennifer Probst
For a fun read that will take you back to Italy and those beautiful warm summer days, Our Italian Summer by Jennifer Probst is a great choice. From Rome to Assisi and through the rolling hills of Tuscany, this novel follows three generations of women as they try to reconnect while tracing their family roots. The mother-daughter bonds stretch and grow as the journey leads them not only deep into their family's history but also closer to one another.
View this post on Instagram
House of Gucci by Sara Gay Forden
While not a new release, The House of Gucci: A Sensational Story of Murder, Madness, Glamour, and Greed by Sara Gay Forden is on our list because of the excitement around the soon to be released film by Ridley Scott starring Lady Gaga and Adam Driver. If you're a book before the movie reader, you'll want to get started right away on The House of Gucci, which tells the story of the shocking 1995 murder of Maurizio Gucci, head of the Gucci fashion house, by his ex-wife Patrizia Reggiani. Or pick up a copy to dig in even deeper after seeing the film!
View this post on Instagram
The Monocle Book of Italy
From the publishers of Monocle magazine, The Monocle Book of Italy is perfect for Italy lovers and is much more than a coffee table book even though it is full of gorgeous photography. With Monocle's distinctive blend of design, architecture, culture, food and current affairs, this stunning book celebrates Italy from all angles. Monocle says, "La dolce vita never looked so good." We couldn't agree more.