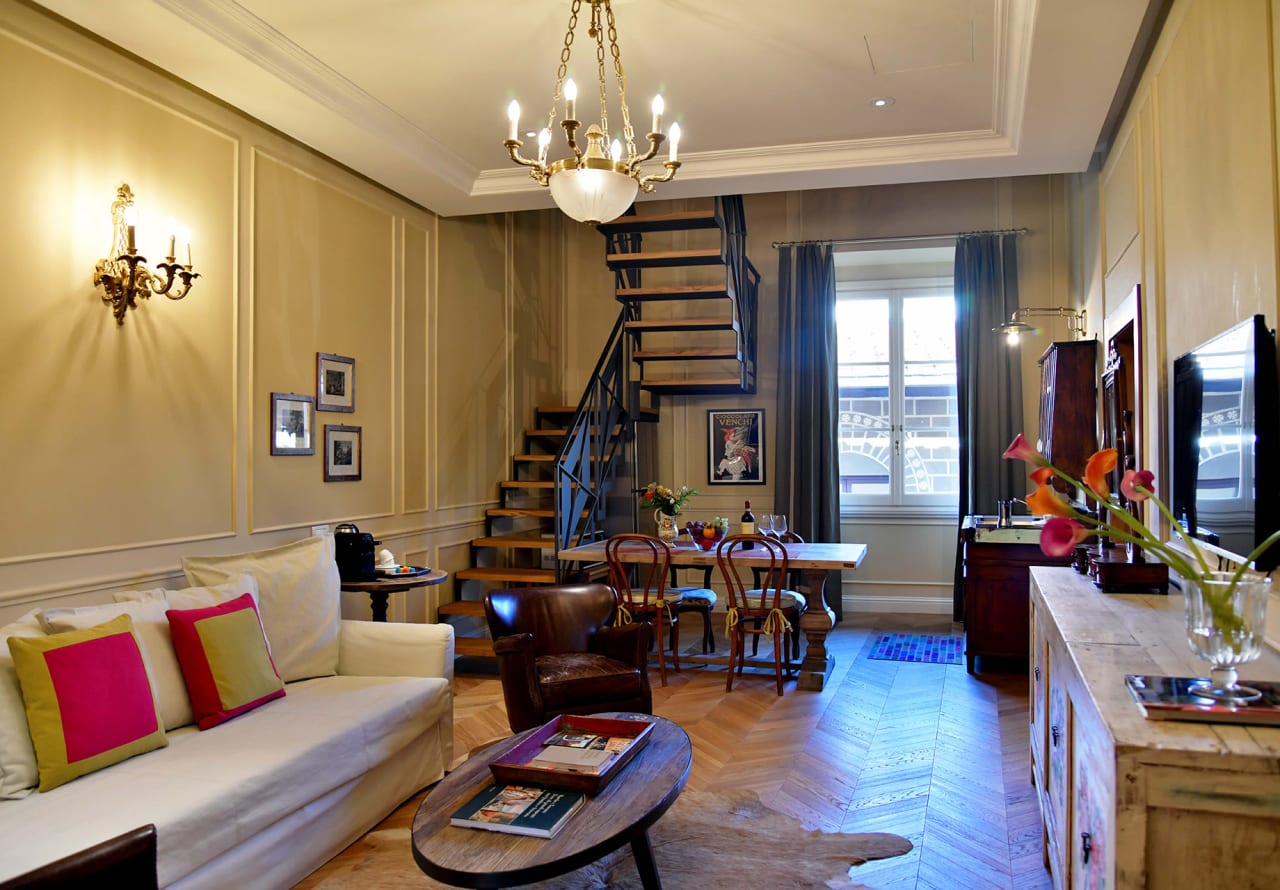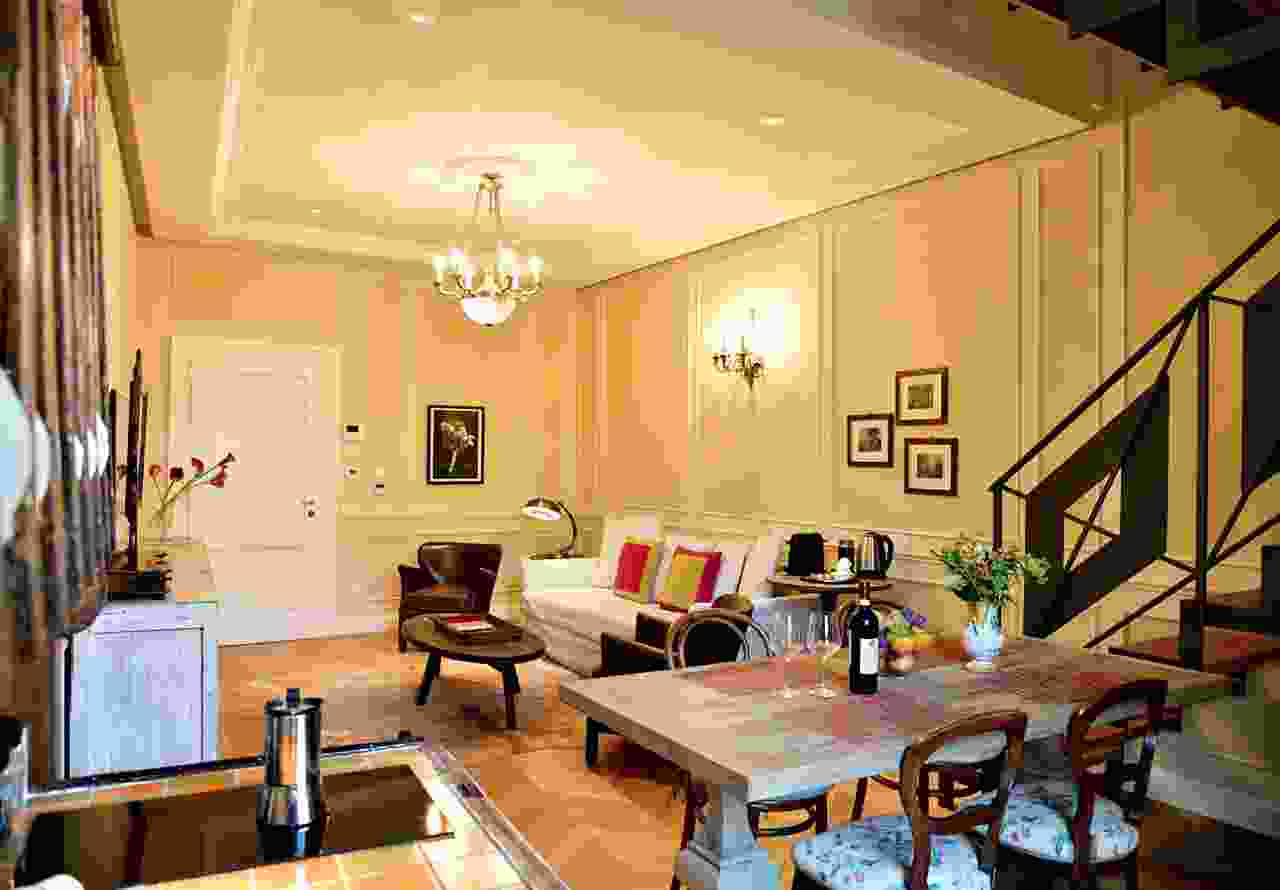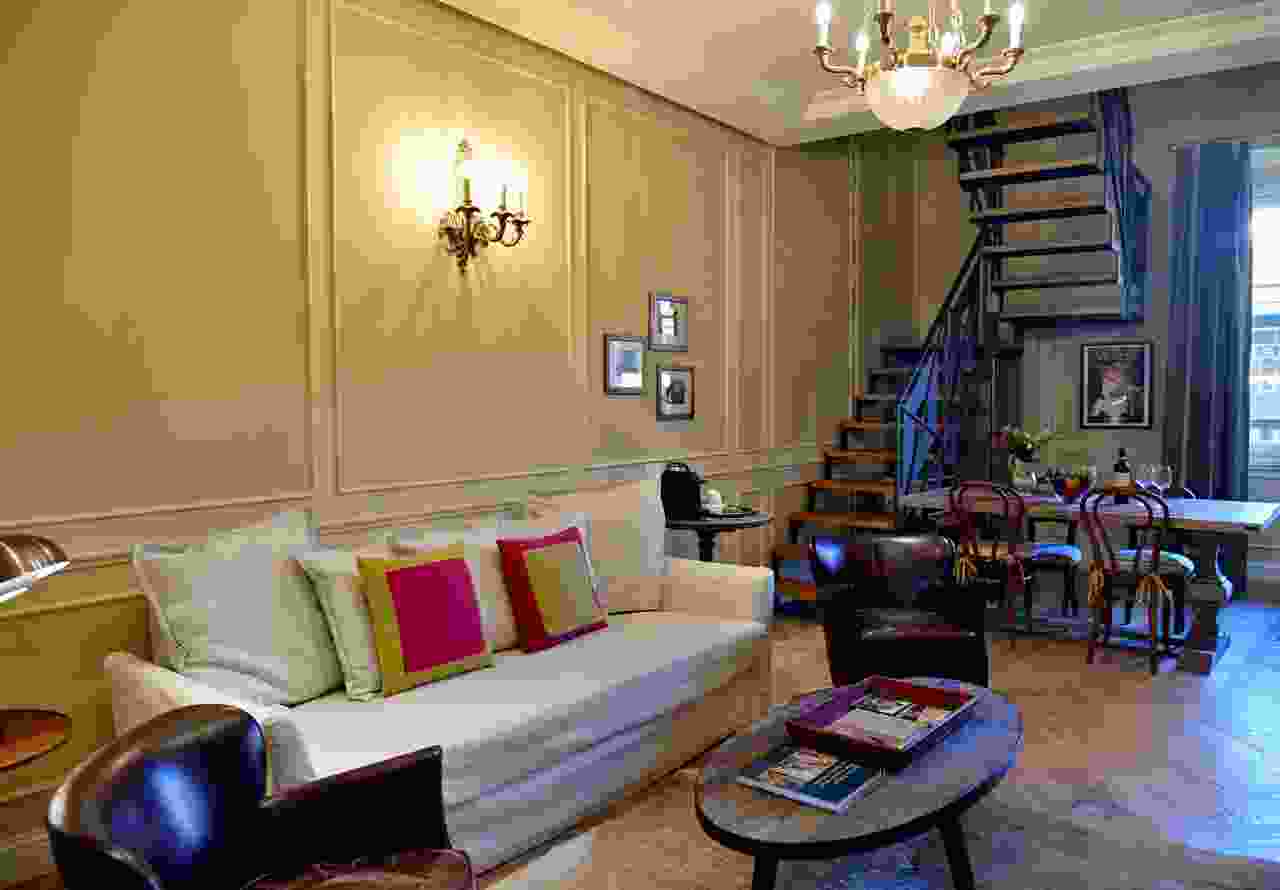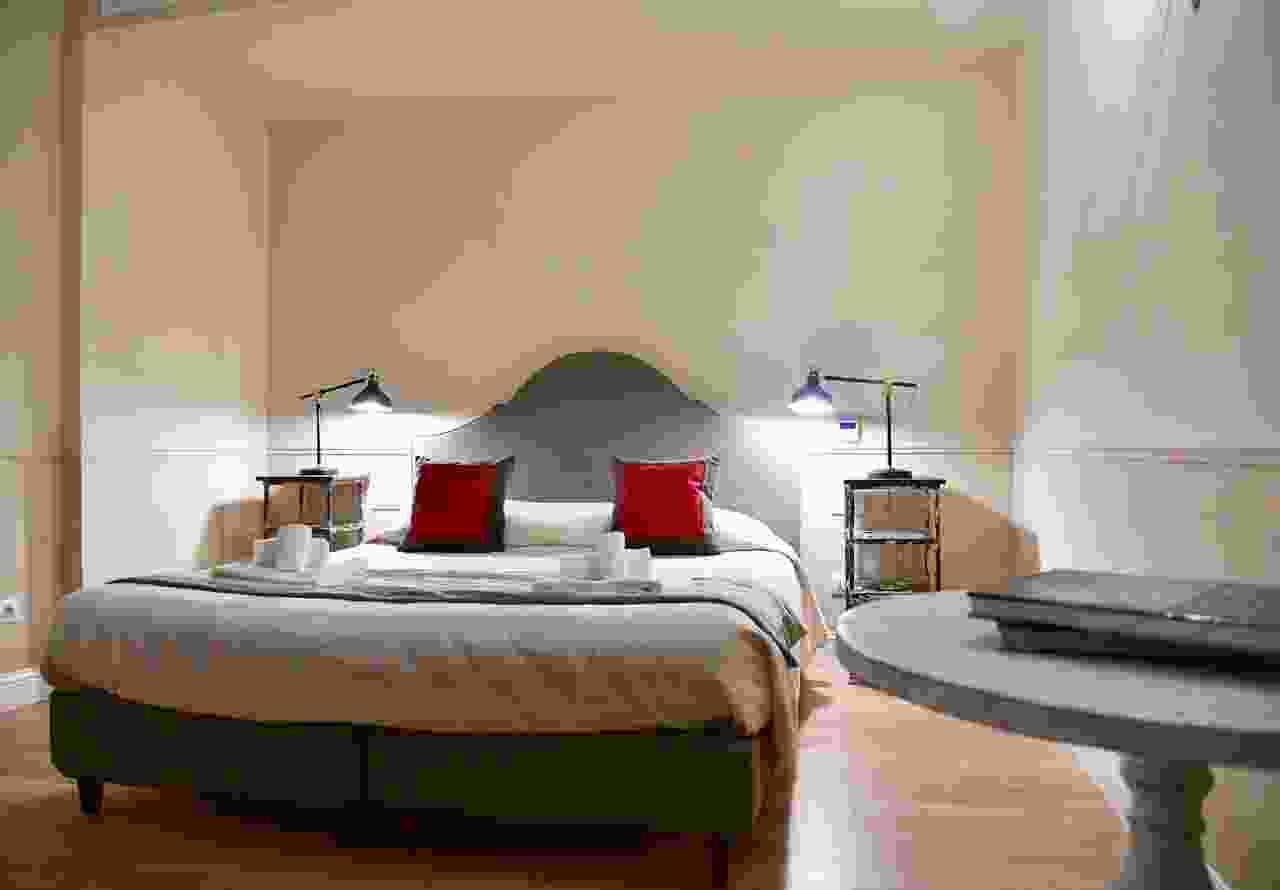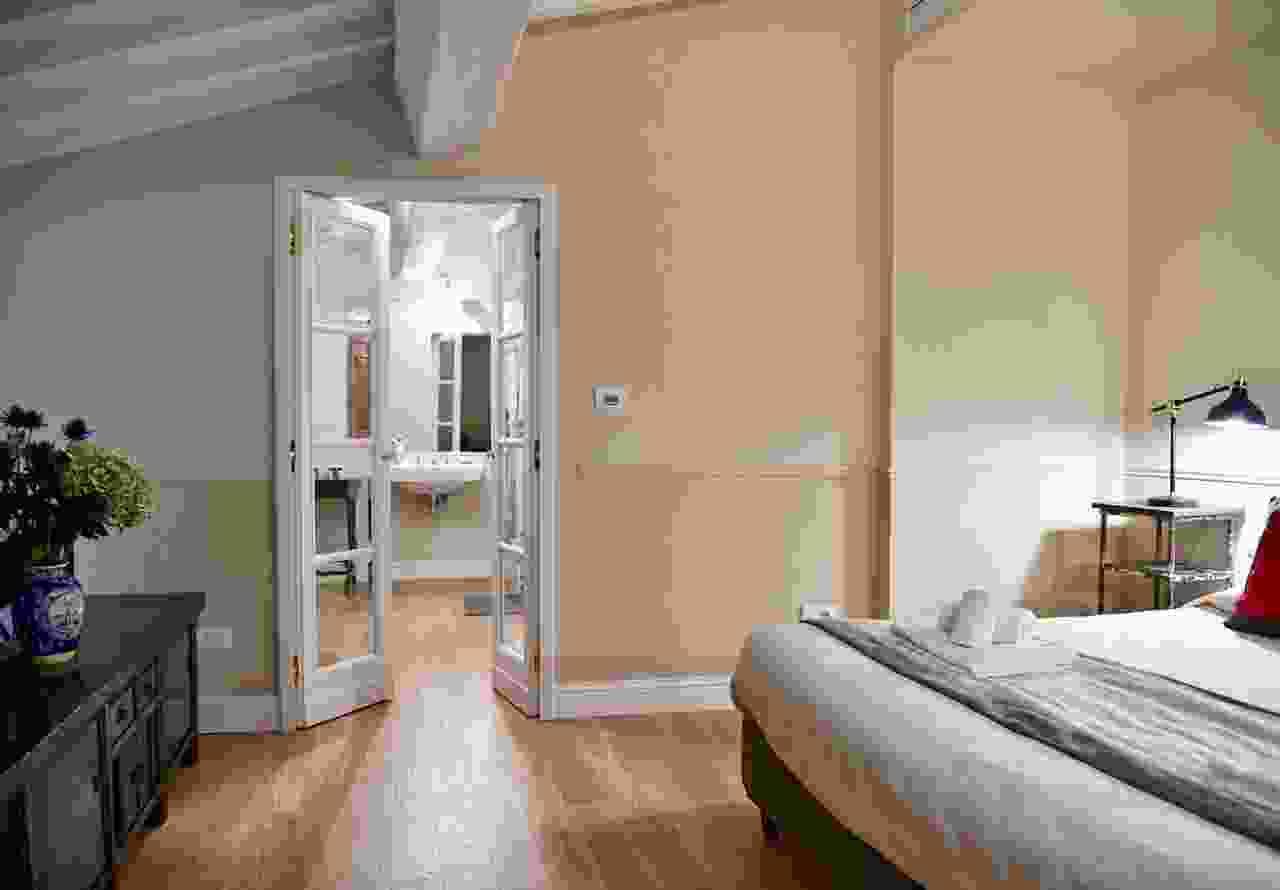 + More photos
About this accommodation
A very fine apartment in a super location that will accommodate up to 6. The welcoming environment extends to beautiful Piazza Santa Croce nearby. Organized on 2 levels, the quality of furniture and finishes is very high
A very fine apartment in a super location that will accommodate up to 6. There are 4 apartments here that, altogether, can accommodate 20 with the use of sofa beds.
Location
We named this apartment and its neighbors after great Italian scientists who are celebrated with monuments in the Santa Croce Basilica next door. The basilica is called the Pantheon (temple to the gods) of Italy recognizing many [should I say "about 20"?] Italian "gods" from all disciplines with their graves and/or monuments. Navigating the monuments is just one of many was to enjoy the beauties of Santa Croce.
Enrico Fermi created the world's first nuclear reactor by designing and building the first nuclear chain reaction in 1942 in Chicago. He won the Nobel Prize in Physics in 1938; the first of many awards and medals. He is buried in Chicago, having emigrated to the United States in 1938 to escape new Mussolini-led racial laws that affected his Jewish wife.
Piazza Santa Croce not only hosts the daily life of Florentines, but also entertainment from buskers and larger events such as exhibits, concerts and the annual Calcio Storico, celebrated, amazing historical-style soccer matches. The famous sites of Florence are all walking distance. Super dining and gelato all nearby.
Exterior
A beautiful contrast to the wonderful renaissance architecture of Florence and the gothic style of the nearby basilica, the palazzo here is of Liberty style (called Art Nouveau in France) and dates from about 1900.
Interior
Comfortable and convenient, the apartment is on 2 levels. On the main level is the living room area with a sofa bed and 2 armchairs. The full dining table accommodates 4. The kitchen is next to the dining area and has a preparation island with 2 burner induction stovetop and sink. Side tables hold the microwave, coffee and tea equipment.
On the same level is a bedroom and full bathroom.
Just above is a lofted bedroom also with full bathroom.
We found this apartment of high quality and, as always, we love this location.
The companion apartments are Da Vinci, Marconi and Barsanti.
2 BEDROOMS; SLEEPS UP TO 6
Bedroom 1: King bed
Bedroom 2: King bed
Sofa bed: Extra-wide queen
3 BATHROOMS
Bathroom 1: Shower, sink, toilet
Bathroom 2: Shower, sink, toilet
Features
Sleeping Spaces

Accessibility/Security

Heating/Cooling

Bathroom

Kitchen

Connectivity/Entertainment

Kid/Family Friendly

Policies
THINGS TO NOTE
Neighborhood
Santa Croce
Size
753 sq ft, 70 m2
Accessibility/Security
15 steps to 2nd bedroom
Shorter Stays
3 nights minimum stay.
Services
Included: Concierge service. Housekeeping every 3 days.
Other
Washer and dryer no charge, shared by 4 apartments.
ACCOMMODATION WITHIN MULTI-UNIT PROPERTY
This gem of an apartment with a terrace has wonderful views of the Florentine skyline. The nearby Piazza Santa Croce is a splendid location for sightseeing, dining and appreciating the daily life of Florence.
Sophisticated and elegant, the Da Vinci apartment has a terrace and views of beautiful Santa Croce Basilica. Super Florence location.  A full home, it has separate rooms for living room, study, dining room and kitchen as well as 3 bedrooms and baths. 
You truly can't beat the views from the terrace and location of this bright, tasteful apartment. On 2 levels, it accommodates up to 4 guests. The nearby Piazza Santa Croce is a splendid location for sightseeing, dining and appreciating the daily life of Florence.