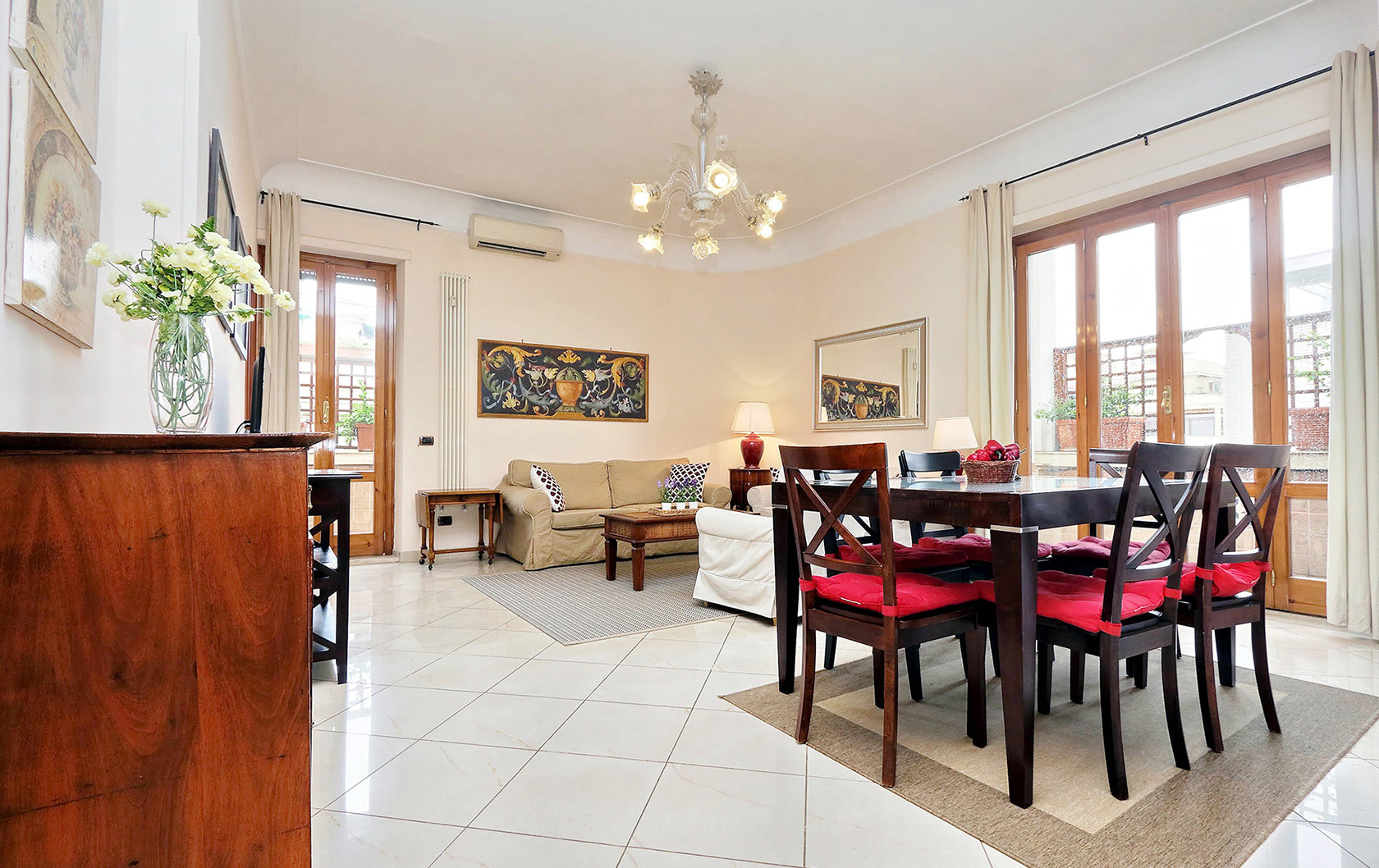 Get a super discount on our sunny Rome Flaminio apartment due to a last-minute cancellation. 50% off stays from December 2017 thru February 8, 2018.
We really like this bright and comfortable apartment and guests do, too! Here's what they have to say:
"We were very pleased with the apartment. It was as pictured and exceeded our expectations. The location was ideal for walking to everything in central Rome. The surrounding area was quiet and we felt very safe walking in the area in the evening. We found there were several good shops close by for groceries and a butcher shop, Annibale Dove la Carne E, On Via Ripetta. We would definitely recommend Italy Perfect and plan on using them again."
"Nice apartment, well located, helpful representative. This is an attractive apartment in a nice building very close to the Piazza del Popolo and the Flaminio metro stop. We found it very convenient. "
"Great location, greatly appointed! The beds were all very comfortable, the size of the apartment was perfect, and let's talk "spoiled" with the terrace. The apartment is clean and will not disappoint. It is well equipped and they even had laundry soap for us, again thank you. "
"To Flaminio with Love. We loved this spacious and lovely apartment. Gianluca came to greet us and showed us the apartment. We fell in love with it immediately. Very close to the metro station and to the historical sights. Provided with everything we needed and more. Loved every minute of our time there and it definitely enhanced our experience in Roma."
Valid on new reservations only from December 1, 2018.