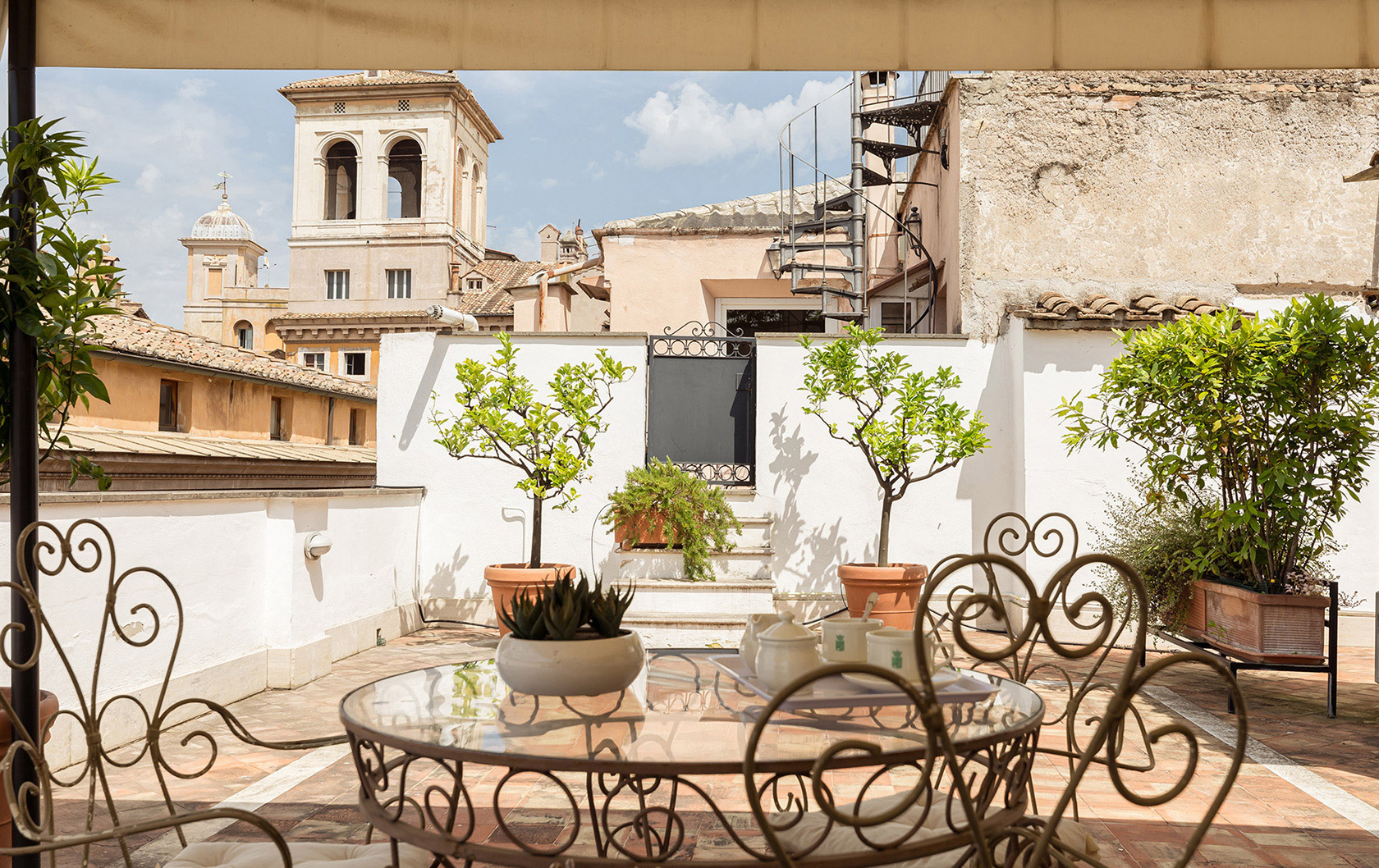 Historic, luxury and newly reduced winter rates!
The Rome Landini apartment offers one of the most special locations in Rome. The noble palazzo where the apartment is located is situated on a very central piazza with the endearing Turtle Fountain, so picturesque that you almost feel it is a movie set. In fact, the Fontane delle Tartarughe (Turtle Fountain) has provided the backdrop for multitudes of paintings, movies, photo shoots, advertisements. On any given day you might spot a small art class with easels, or students sketching in their notebooks images of the four graceful bronze youths sitting on dolphins reaching up to help the teetering turtles above get a drink.

Superbly situated in the heart of Rome, the Landini apartment offers a massive terrace, 3 bedrooms, 3 bathrooms in an elegant noble palazzo that was built in the mid-1500s. This noble palace is still home to a family that traces its history through military leadership for the Spanish kings of Naples and Sicily and whose history is interwoven with Italy's.
The location near Campo dei Fiori puts you in the heart of Rome, with Piazza Navona, the Pantheon, and the many wonderful restaurants and bakeries of the Jewish quarter at your doorstep.
This apartment fills up well in advance for high season but you can enjoy special discounted winter rates and good availability in the coming months, when there are fewer crowds and lower prices. More information about the Rome Landini Apartment here.
Photo credit: Heather Cowper